As an Amazon Associate I may earn from qualifying purchases, at no additional cost to you.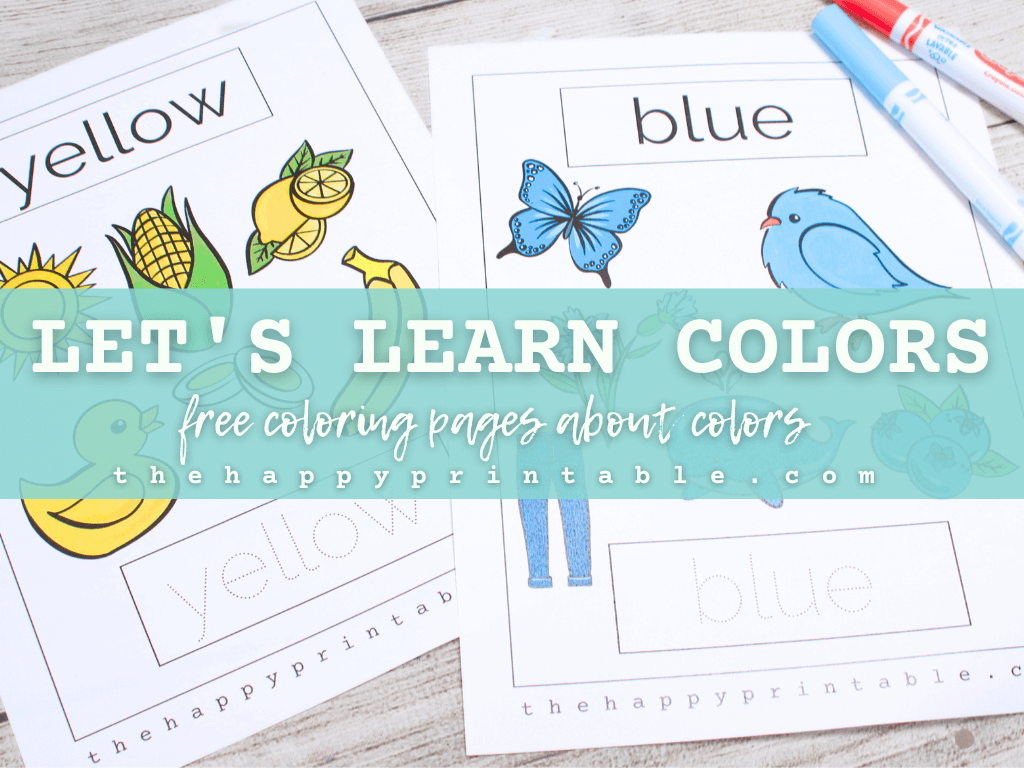 These ten colors coloring pages feature the primary, secondary, and neutral colors. They're free to print ad perfect for helping your kiddos learn their colors!
Colors coloring pages….
Are your kids learning their colors? These coloring pages are all about colors. You'll find the printed color word, the color word in dotted font to be traced, and a hand full of original illustrations that are begging to be colored in the featured color.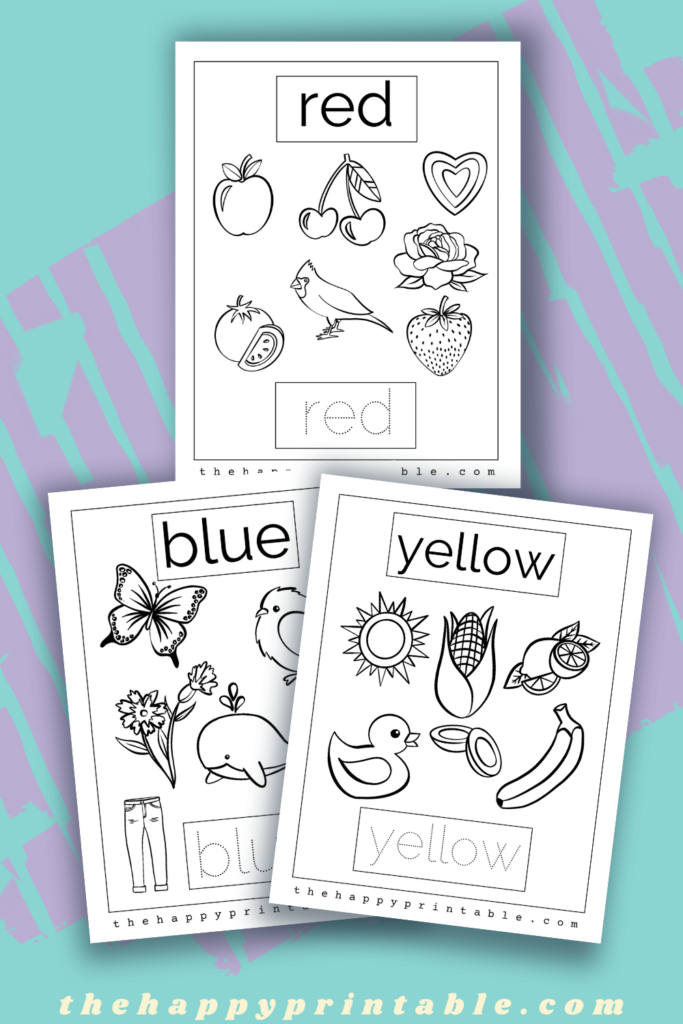 Primary colors coloring pages…
The primary colors are colors which cannot made by mixing other colors. Red, yellow, and blue are the primary colors.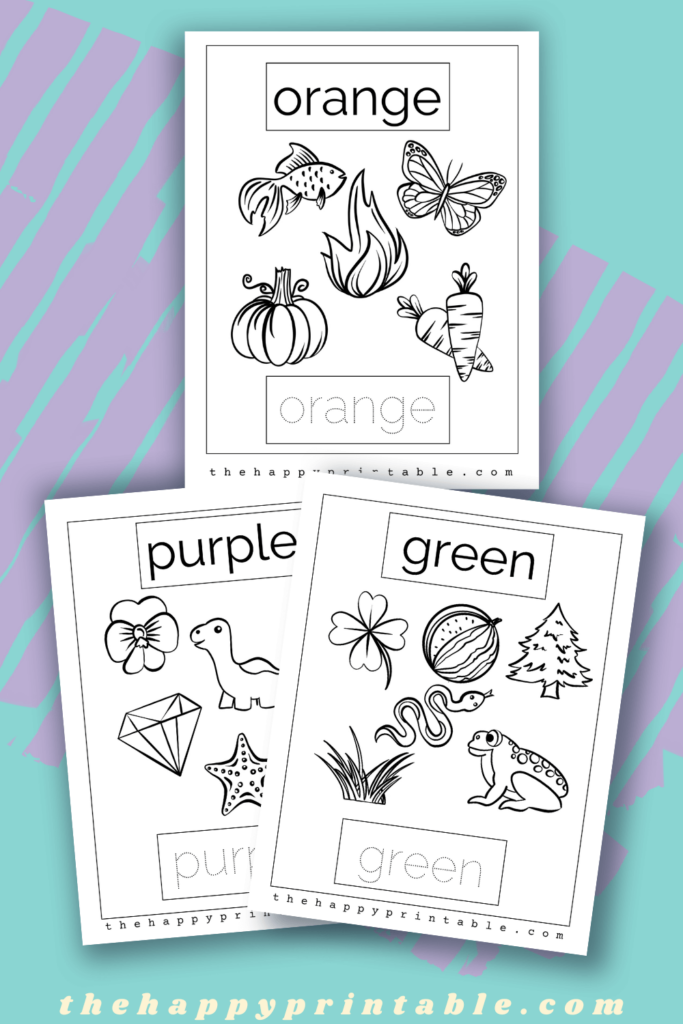 Secondary colors coloring pages…
Secondary colors are made by mixing two primary colors.
red + yellow = orange
yellow + blue = green
red + blue = purple
Explore the secondary colors with these coloring pages of illustrations ready to be filed with green, orange, and purple.
Neutral colors coloring pages….
What are neutral colors? Neutral colors are hues that appear to be without color. These colors don't normally appear on the color wheel.
Grab your brown, grey, black, and white crayons and get ready to color some bears, elephants, belugas and more!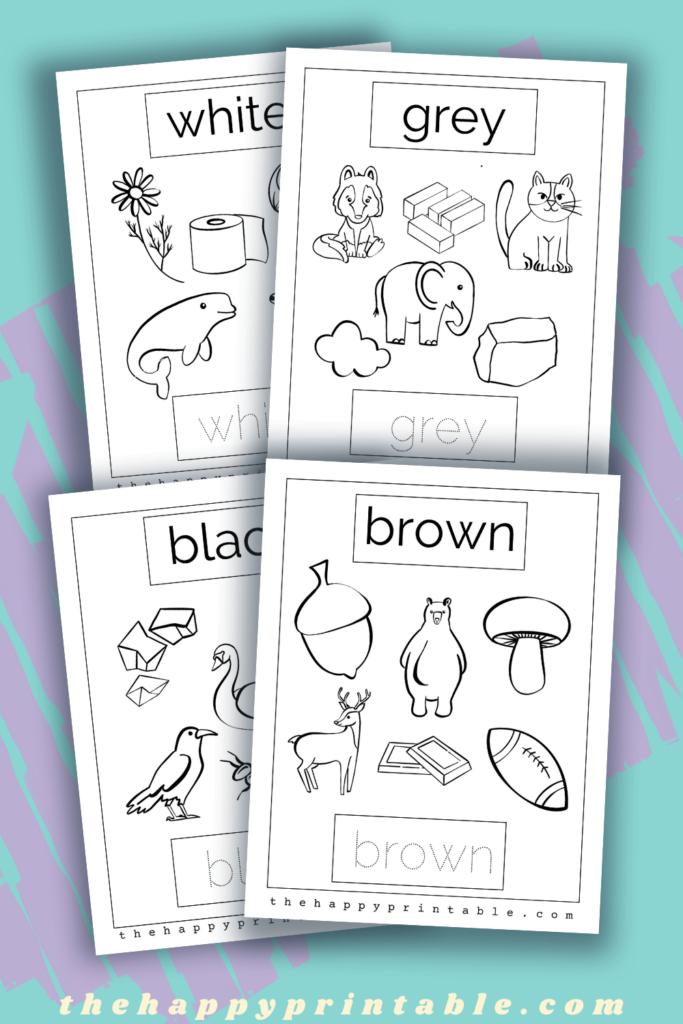 Do you want these colors coloring pages for your kids?
Would you like the free download of these ten free colors coloring pages for your kids? These cuties are free for my Happy Printable subscribers.
Just use the form below to become a Happy Printable subscriber. Then head to your email and confirm that you meant to subscribe. Upon confirmation you'll receive the download containing your ten free coloring pages immediately.
As a Happy Printable subscriber you'll also begin to receive my weekly emails. You'll get all all my newest free printable resources delivered right to your inbox!
Maybe you're already a subscriber…
If you are already a subscriber- thank you! I'm so glad you're here with me!
You can still go through this same process to grab these printable coloring pages all about colors! It's a quick and easy way to get your free download and you won't be sent duplicate emails- I promise.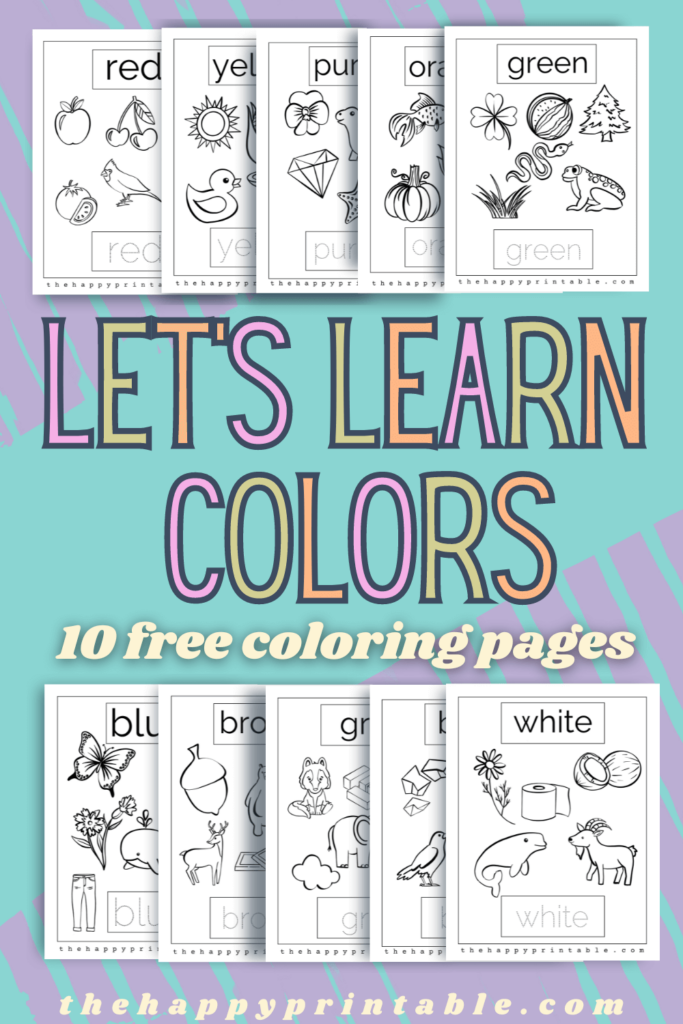 Do you like these colors coloring pages for your kids?
Then share them with someone else that would love them too! Every share helps me to bring you even more free printable resources!