As an Amazon Associate I may earn from qualifying purchases, at no additional cost to you.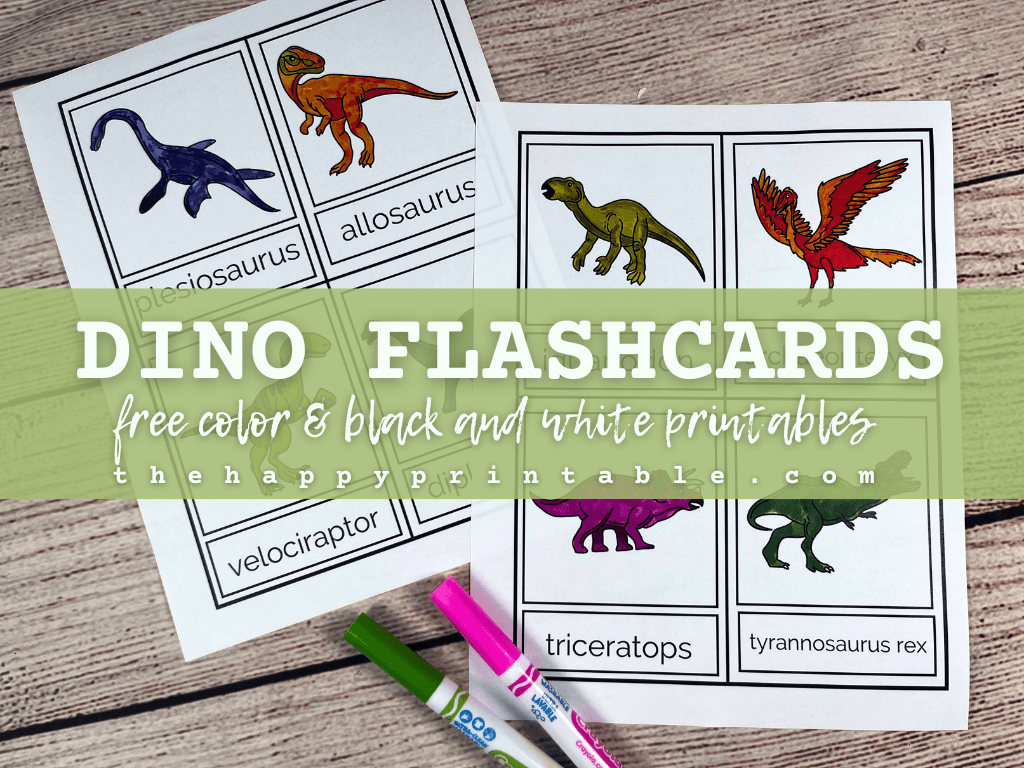 If you have a little dinosaur enthusiast at home, I have just the perfect tool to enhance their learning experience while sparking their artistic flair. Check out this brand new set of printable dinosaur flashcards!
Printable dinosaur flashcards for you….
Dinosaurs have long captured the imaginations of both young and old alike. These magnificent creatures that roamed the Earth millions of years ago are irresistible, igniting a sense of wonder and curiosity in the minds of children. And what better way to foster this fascination than with a set of hand-drawn dinosaur flashcards?
These flashcards aren't your ordinary run-of-the-mill educational tools. Every child is unique, and their learning styles vary. That's why these flashcards come in two versions: a brilliantly vibrant full-color set that brings these ancient creatures to life, and a black and white set that encourages kids to unleash their inner artists and color the dinosaurs as they see fit.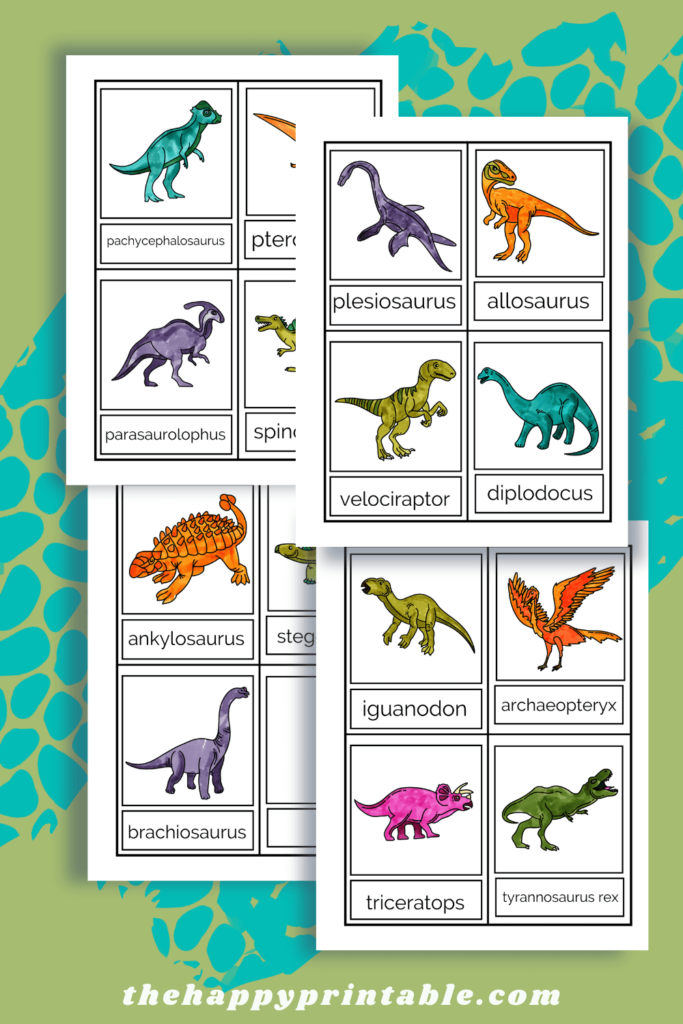 Ideas for using these dinosaur flashcards….
Coloring Creativity: Provide the black and white flashcards for kids to color, allowing them to express their creativity and artistic preferences.
Dino Dioramas: Create 3D dioramas using the colored flashcards. Kids can build scenes, adding additional elements like rocks, plants, and more.
Memory Match: Make a memory matching game using pairs of flashcards. This enhances memory skills while reinforcing dinosaur names and appearances.
Dino Charades: Hold a charades-style game where kids act out the behavior or appearance of a dinosaur without speaking, while others guess the dinosaur.
Show and Tell: Invite kids to choose a flashcard, research more about the dinosaur, and present a "show and tell" about it.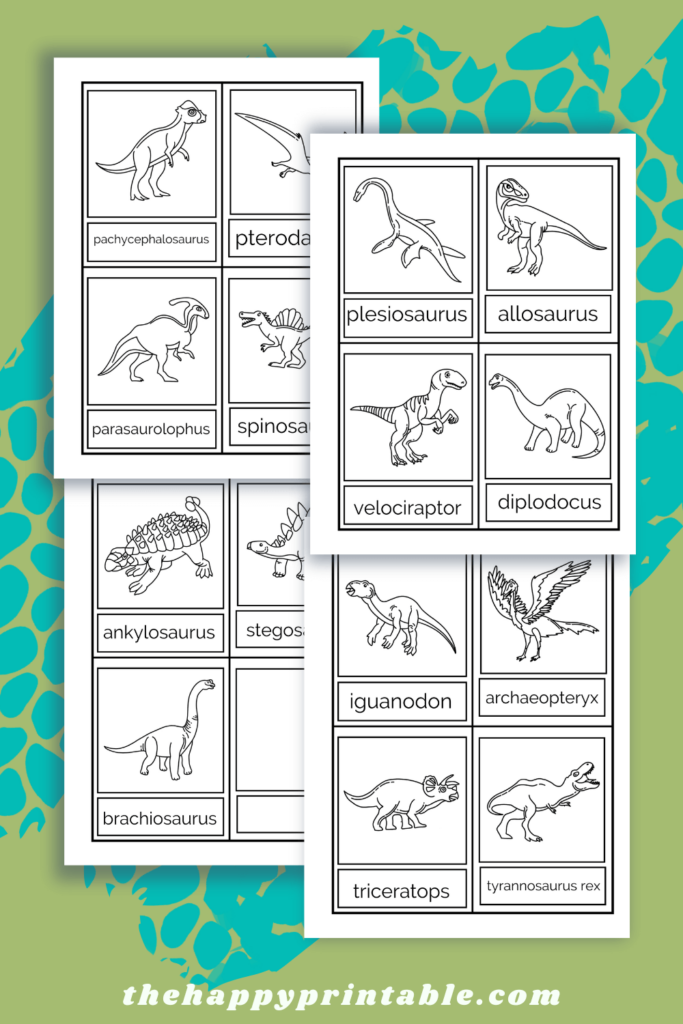 Get this set of free printable dinosaur flashcards for free here…..
When you're a Happy Printable subscriber you can download and print these dinosaur flashcards for free! Just use the form below to become a subscriber. Then head over to your email inbox to find the confirmation email. Follow those steps and you'll have your dinosaur flashcards in no time!
As a Happy Printable subscriber you'll receive my weekly email. I will share my newest and best free printable resources, never spam!
If you're already a Happy Printable subscriber you can follow that same process and form above. It's always the fastest way to get any Happy Printable printable resource!
More printable flashcard sets….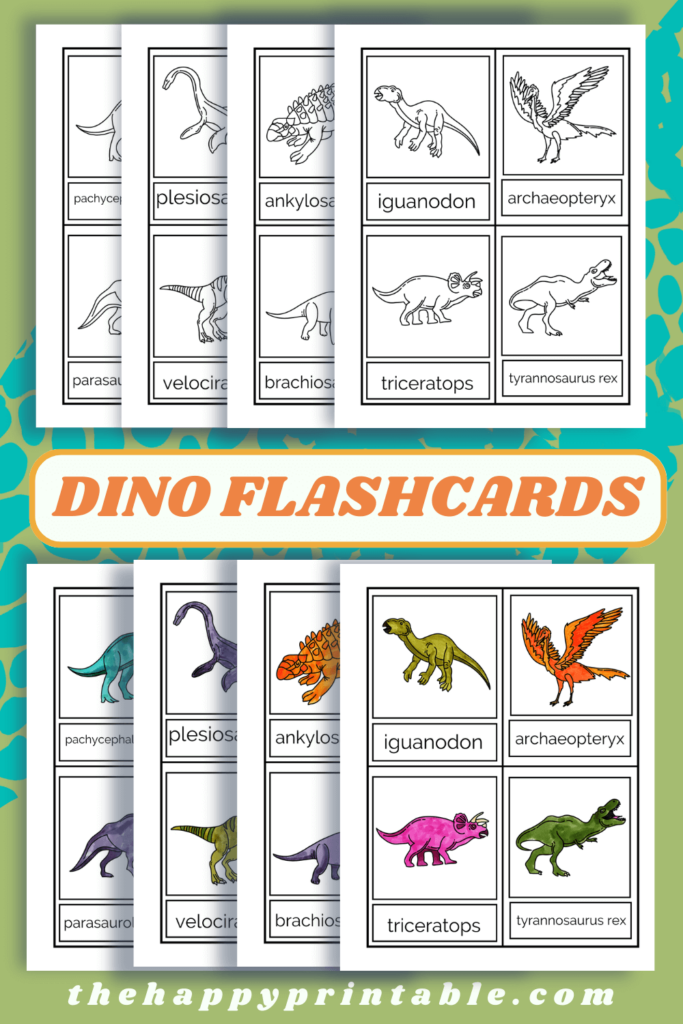 If you love these printable dinosaur flashcards please share this post with someone else who would love it!
Hitting share is the best thing you can do to help me to keep bringing you more creative printable resources!