As an Amazon Associate I may earn from qualifying purchases, at no additional cost to you.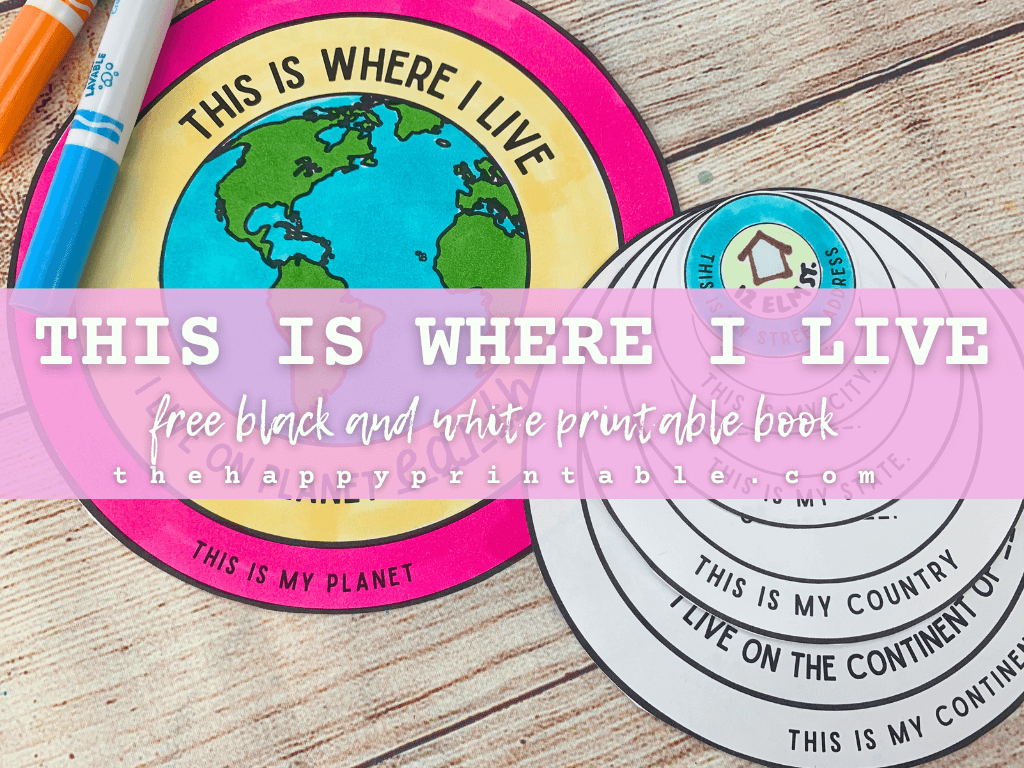 This free printable book is all about helping your kids understand where they live- on a big scale and small!
Where I live….
Do your kids know what continent they live on? How about their country? This printable book is all about helping your kids understand where they are in the world.
Each page allows room for writing and drawing about on aspect of where your child is living. Get ready for conversation about your child's planet, continent, country, state, city, and even their own street address.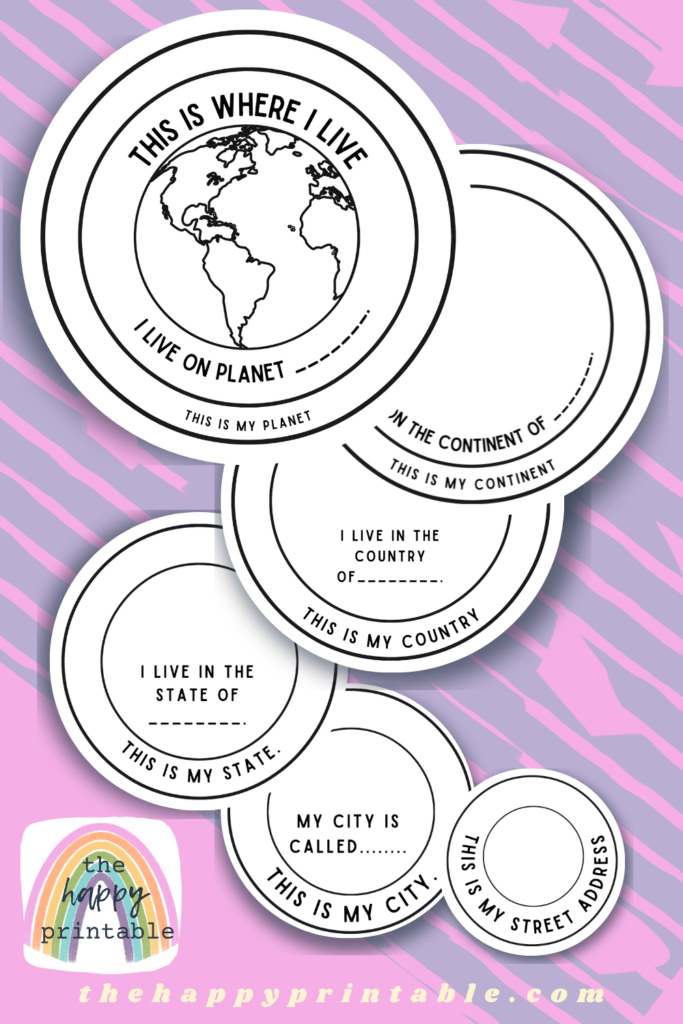 Assembling your "Where I live" book…
Perhaps my favorite thing about this where I live book is the way the pieces come together. The size of the pages will give perspective to where you student lives in comparison to the great big world.
When your kiddo has added details through drawing, writing, coloring, or collage it's time to put the book together!
Start with the largest page, the planet. Stack the following pages in this order; planet, continent, country, state, city, and address. Line up the pages at the top, imagine the 12:00 mark on a clock.
Attach pages using a staple or a brad that goes through all the pages. These little paper brads are just a couple dollars and we use them for all kind of making and crafting!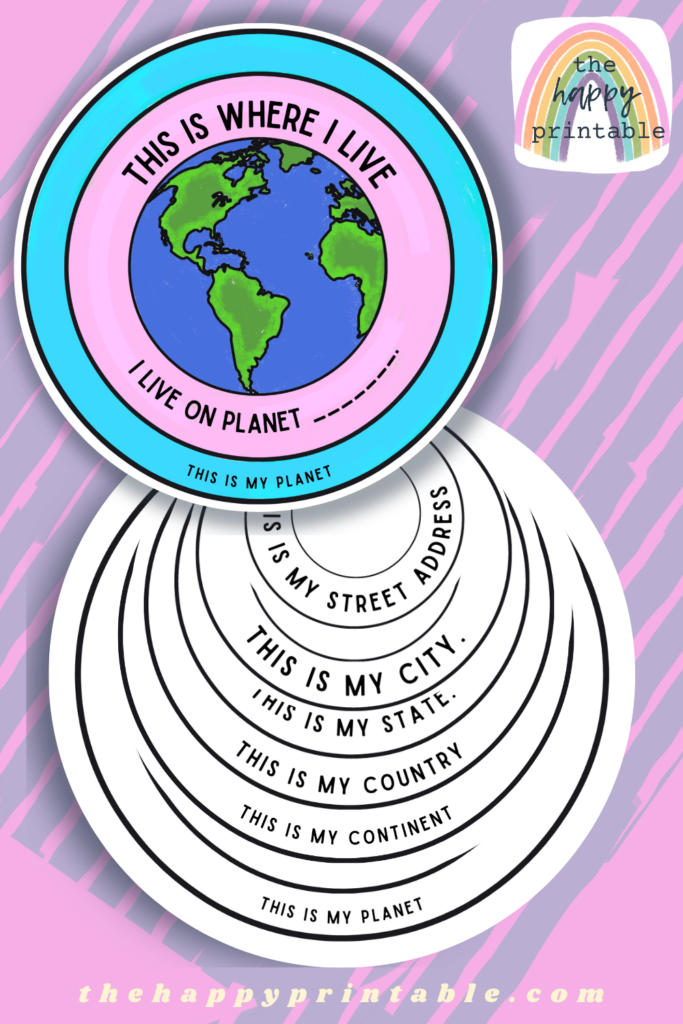 Do you want this printable "Where I live" book for your students….
Do you want a copy of this fun printable book for your kids learn wiht?These gem is totally free for my Happy Printable subscribers.
Just use the form below to become a Happy Printable subscriber. Check your inbox and confirm that you really meant to subscribe. Upon confirming you'll receive the PDF immediately.
As a subcriber you'll begin to receive my weekly newsletter. My best and newest (and free-est) printables will come right to your inbox. No spam, and unsubscribe at any time. It's that easy!
What if you're already a subscriber…
If you are already a subscriber- thank you! You can still go through this same process to grab these printable number flashcards. It's quick and easy! You won't be sent duplicate emails- I promise.
Make this "WHERE I LIVE" printable into a complete lesson…
Turn this simple printable book into a compete lesson about where your students live with a book about where your student fits in the world.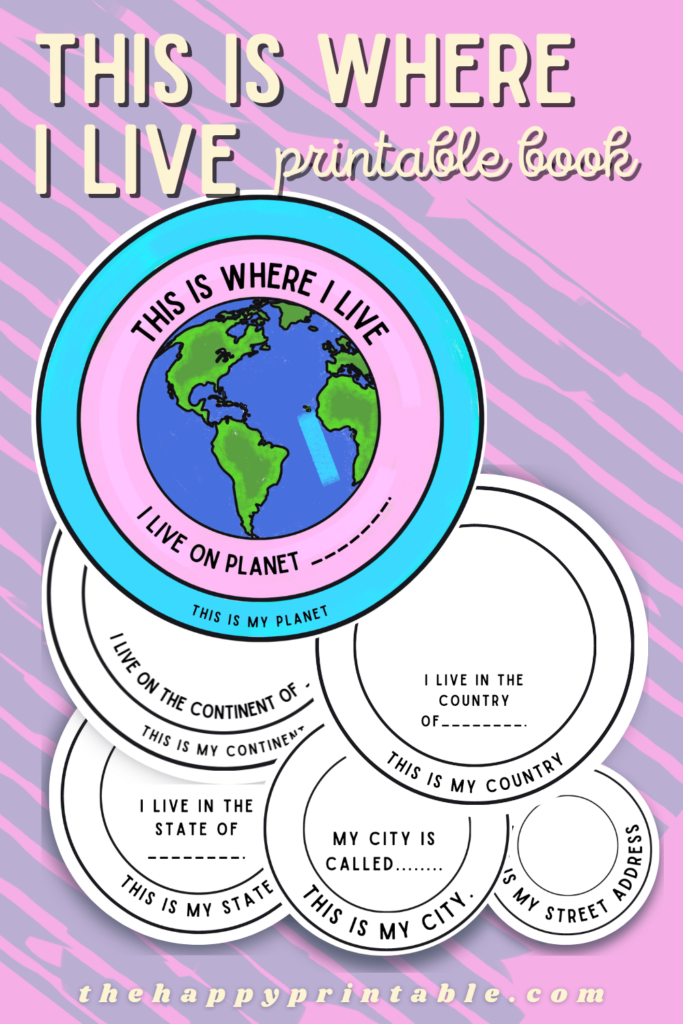 Did you love this free printable book about where your kiddos live?
Please share it! Every single social media share helps to bring you even more FREE creative resources!