As an Amazon Associate I may earn from qualifying purchases, at no additional cost to you.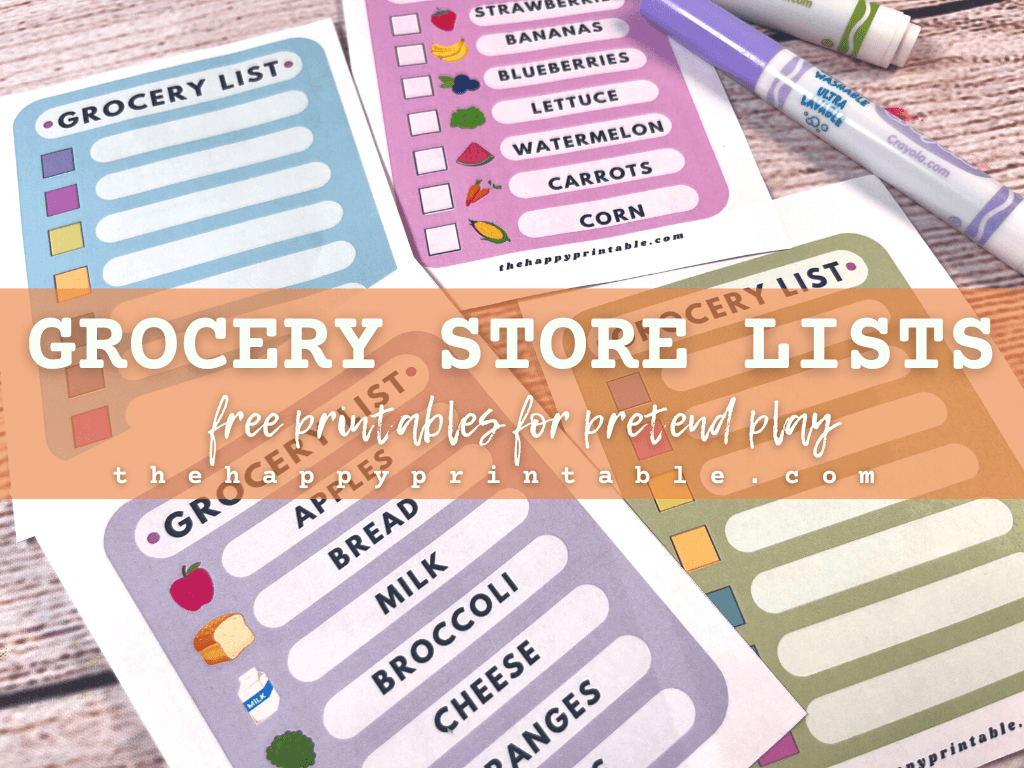 These four pretend play grocery store printables are perfect for kids to use their imagination and role-play as cashiers, shoppers, and store owners.
Printable grocery store lists for pretend play….
Printable grocery store lists can be a great tool for encouraging imaginative play in children.
Kids can use these lists to play grocery store, taking turns being the shopper or the cashier. They can also use them to plan meals for their toy animals or dolls, or even for their family. The possibilities are endless, and printable grocery store lists are a simple, fun way to encourage creativity and learning through play.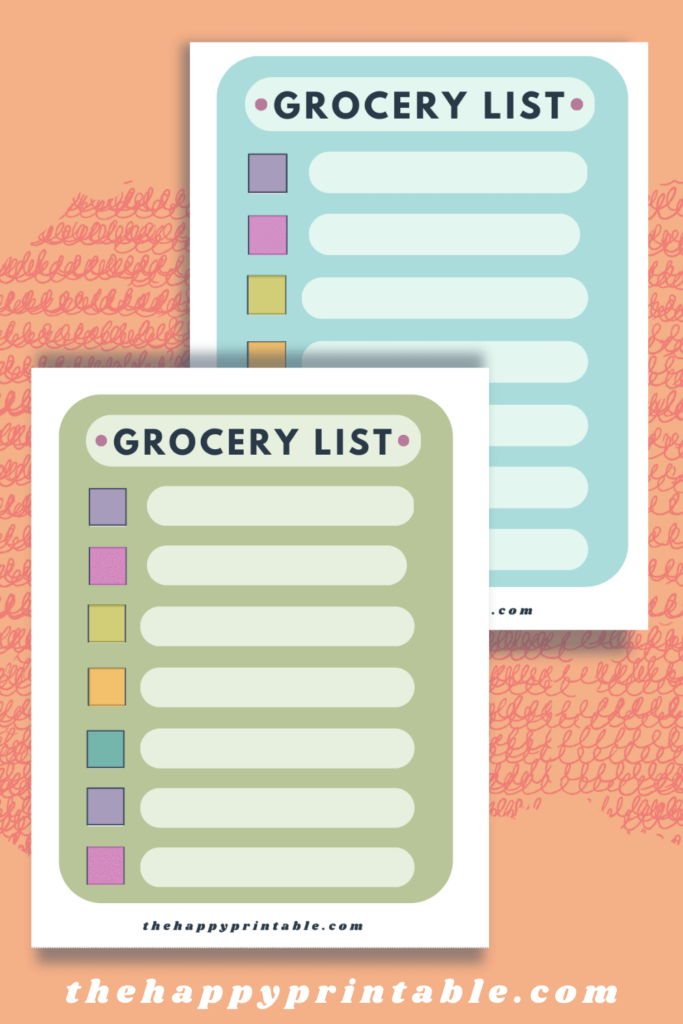 Inspiring pretend play….
For those with blanks, kids can practice their writing skills by filling in the names of the items they need to buy, or they could make up silly names for their pretend food items. The lists with pictures can be especially helpful for younger children who may not yet be able to read.
Get these pretend play grocery store lists for free…
These fun grocery store list printables are sized to print four to one standard piece of 8.5 x 11 copy paper.
They're free for you to print and use when you're a Happy Printable subscriber. Fill out the form below, confirm via email, and boom- you've got your free download.
As a HP subscriber you'll receive my digital newsletter. I'll never send spam, but always strive to share the best quality resources that you can enjoy with your kids!
If you're already a Happy Printable subscriber thank you for sticking around. As a subscriber you can use the same form above with no fear of receiving multiple emails from me!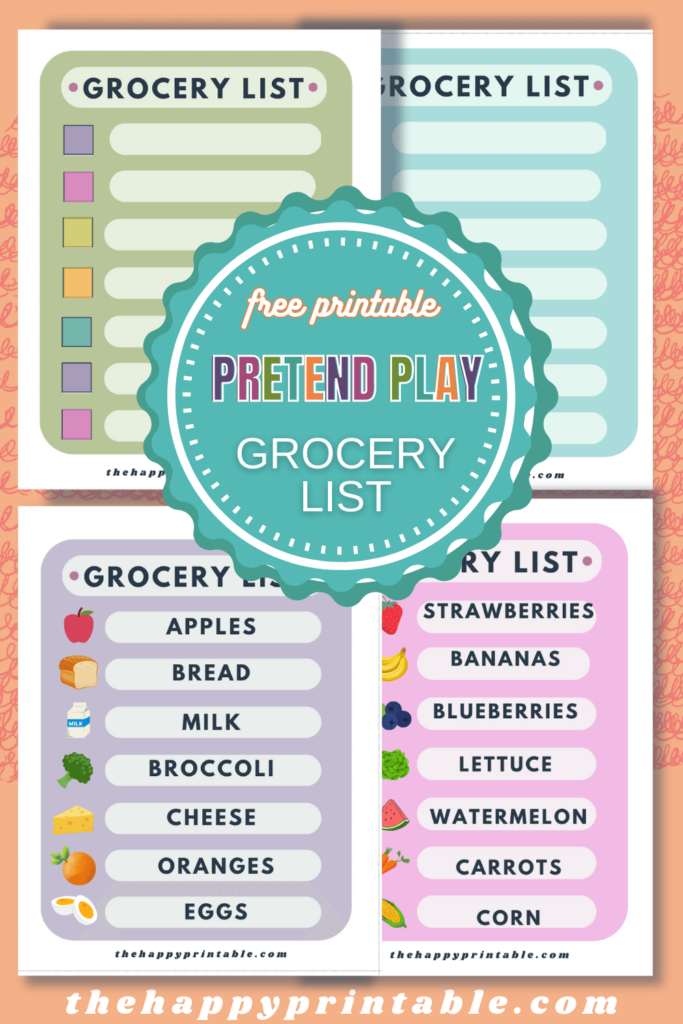 If you enjoyed these free printable play grocery lists share them with a friend!
Every share helps me bring you even more great printable content to use with your kids!