As an Amazon Associate I may earn from qualifying purchases, at no additional cost to you.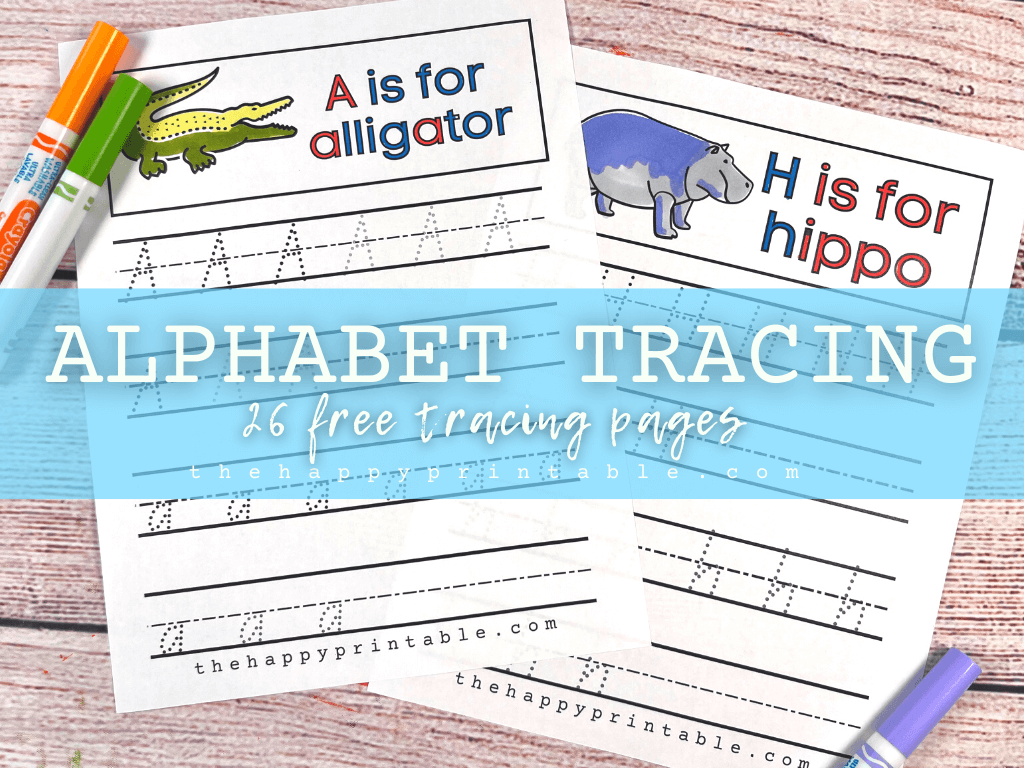 Tracing letters is a helpful tool in developing early literacy skills and can be a fun and engaging activity for young children. Use these free alphabet tracing worksheets in your home or classroom!
ABC tracing worksheets….
This set of 26 free printable alphabet tracing worksheets features one page per letter of the alphabet.
Each page illustrates an animal that beings with that letter as well as capital and lower case letters to trace.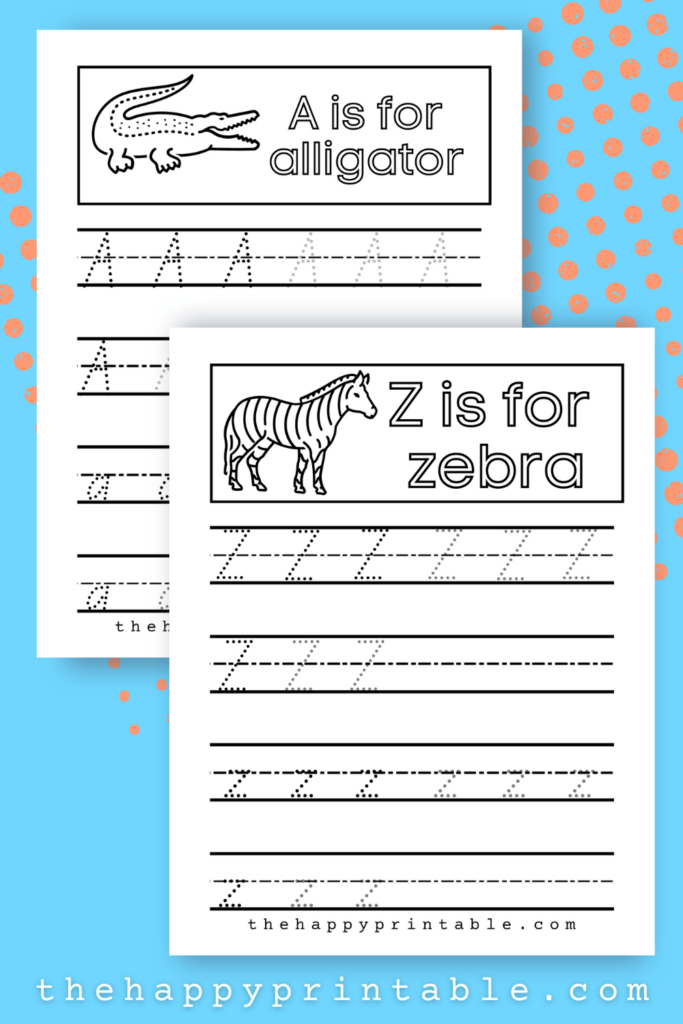 How to use these alphabet tracing worksheets…
Tracing worksheets can be a helpful tool for teachers to use in the classroom to support their students' handwriting skills.
A teacher could use tracing worksheets to introduce letters to their students. These alphabet tracing worksheets can help students learn the proper strokes and formation of each letter.
Students can practice writing letters that they have already learned to improve their skills and develop muscle memory.
Letter tracing worksheets can also be used for differentiation in the classroom. Some students may struggle with handwriting or have fine motor difficulties. Tracing worksheets can provide these students with an alternative way to practice writing letters.
ABC tracing worksheets can be used as an independent practice activity. Students can work on tracing worksheets at their own pace and receive immediate feedback on their work.
These letter tracing worksheets can also be used as an assessment tool to evaluate a student's handwriting skills.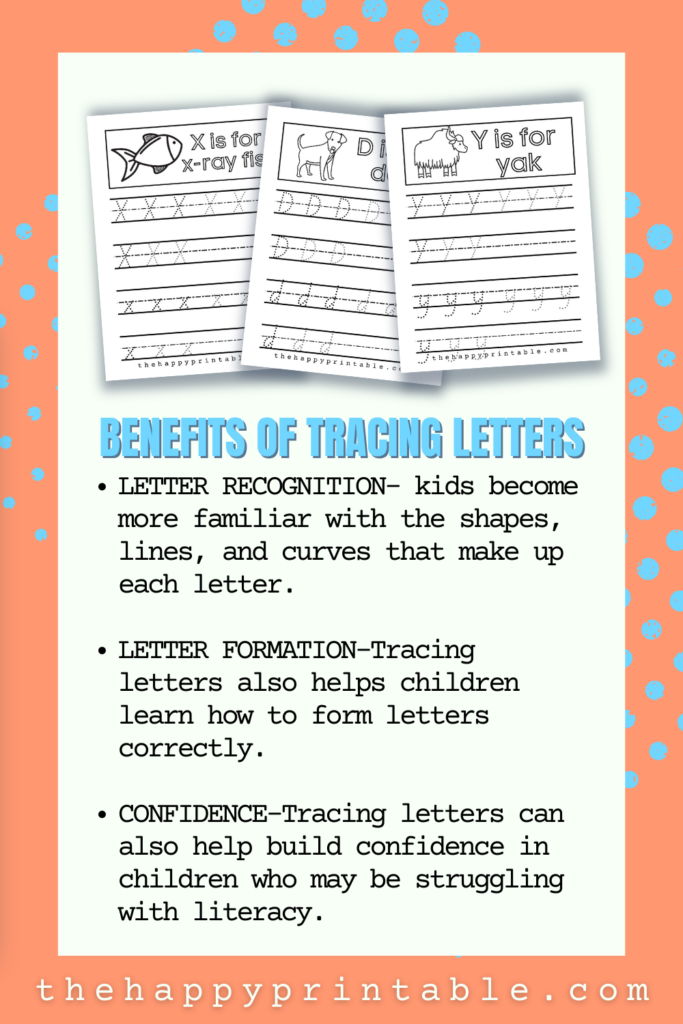 How does tracing letters impact literacy?
Tracing letters can help improve literacy in a number of ways:
Letter recognition: Tracing letters helps children learn to recognize and distinguish between different letters. By tracing the letters, they become more familiar with the shapes, lines, and curves that make up each letter. This familiarity makes it easier for children to recognize letters when they see them in words.
Letter formation: Tracing letters also helps children learn how to form letters correctly. By following the lines and curves of the traced letters, children develop the muscle memory and fine motor skills needed to write letters independently. This skill is crucial for children as they learn to write and spell words.
Confidence: Tracing letters can also help build confidence in children who may be struggling with literacy. By providing a guided and structured approach to learning letters, children can experience success and feel more confident in their ability to read and write.
How to get these ABC worksheets for you and your kiddos….
These letter tracing worksheets are completely free for you when you're a Happy Printable subscriber. Just use the form below to sign up. Head to your email and confirm your subscription and you'll get your letter tracing worksheets immediately. Easy.
As a Happy Printable subscriber you'll also begin receiving my digital newsletter and be there first to know when a new printable resource hits the site!
Are you already a Happy Printable subscriber…
Thank you for following along! And you can use the same form and process. It's a fast and easy way to get your printable resources and you will NOT begin receiving duplicate emails from me! Promise!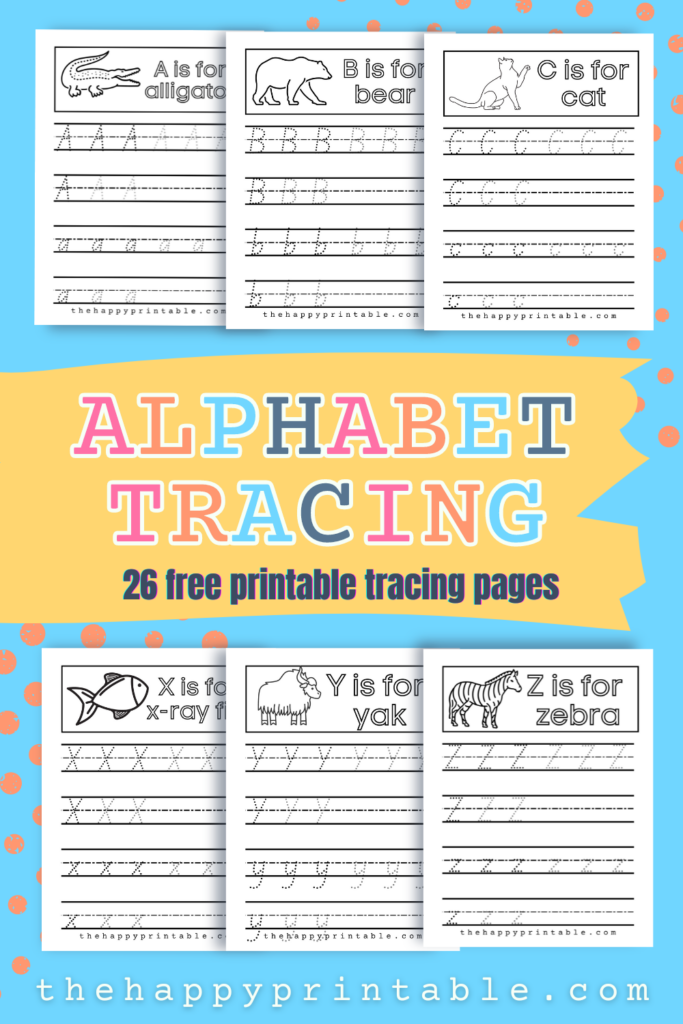 Share these alphabet tracing worksheets with someone else that would benefit from them!
Every time you hit share you help me and the Happy Printable bring you more great free resources!