As an Amazon Associate I may earn from qualifying purchases, at no additional cost to you.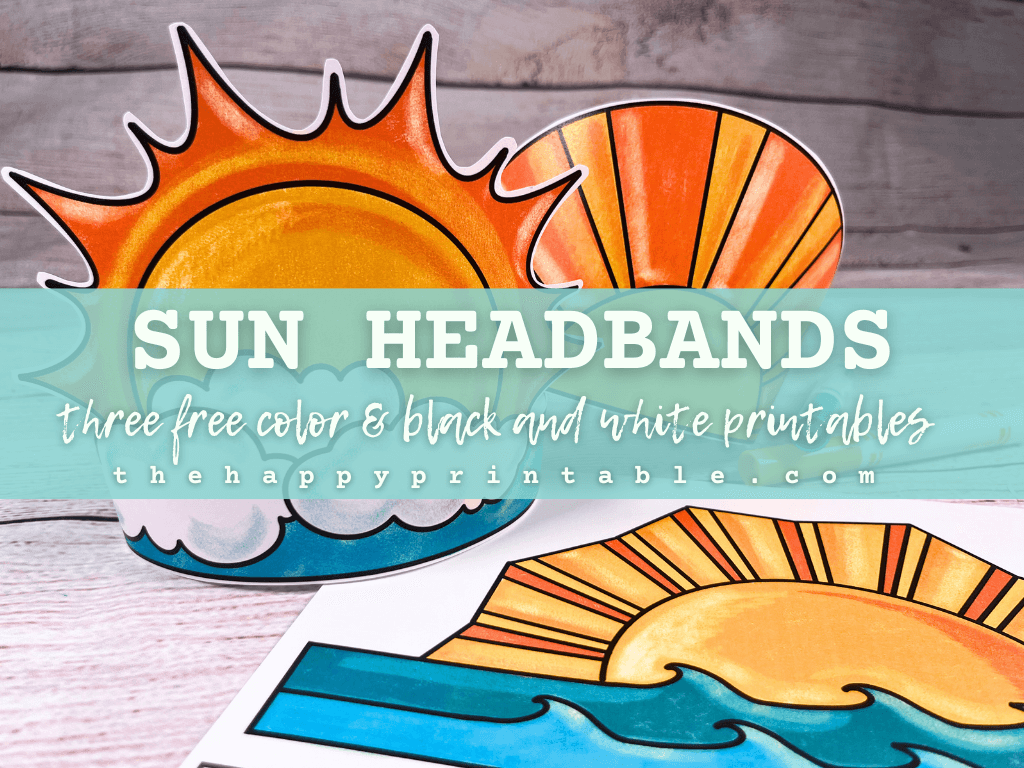 Get ready to soak up some serious rays of happiness because we've got something super cool for your little ones. Introducing our awesome set of three sunshine headbands for kids! These headbands are all about fun, creativity, and rocking some seriously cool style.
Printable sun headbands….
We've hand-drawn three amazing designs that are just waiting for your kids to bring them to life. And here's the best part: each design comes in both black and white for coloring and a full-color version for instant wear. So, get your card stock, scissors, and crayons ready, because it's time to assemble these headbands and let the sunshine in!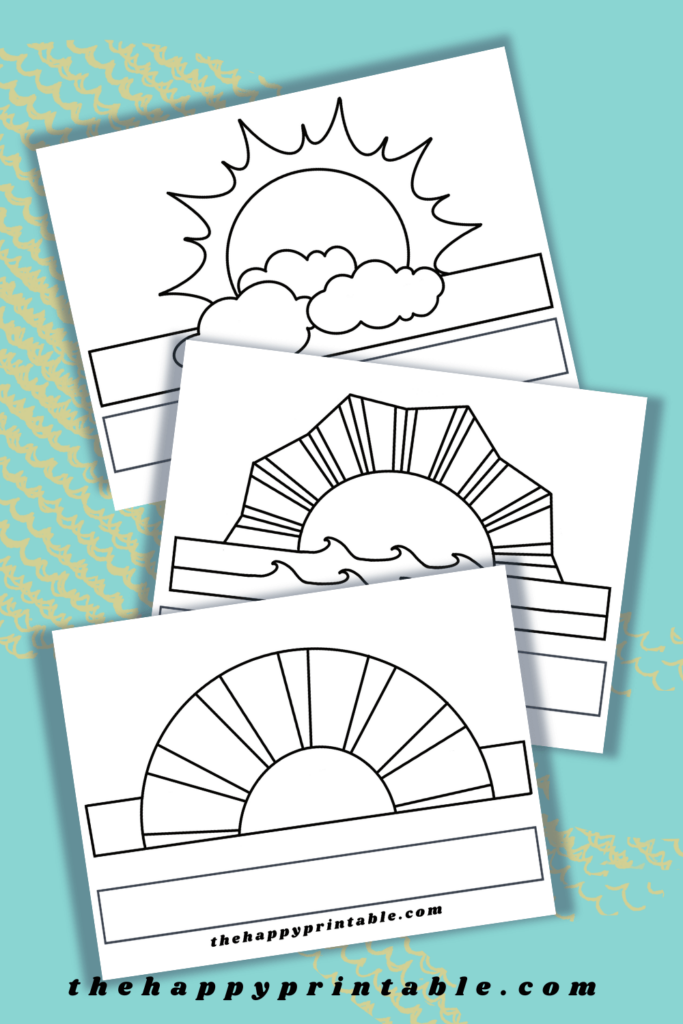 How to assemble your sun headband….
Print these sunshine headbands on card stock to make a sturdy headband that's easy for kids to assemble and wear.
If you're using the black and white version color first, then cut out. Cut out he headband as well as the blanks strip printed under the headband.
Attach one side of the headband to the additional strip with a piece of transparent tape. Measure around your kiddo's head before attaching the second side.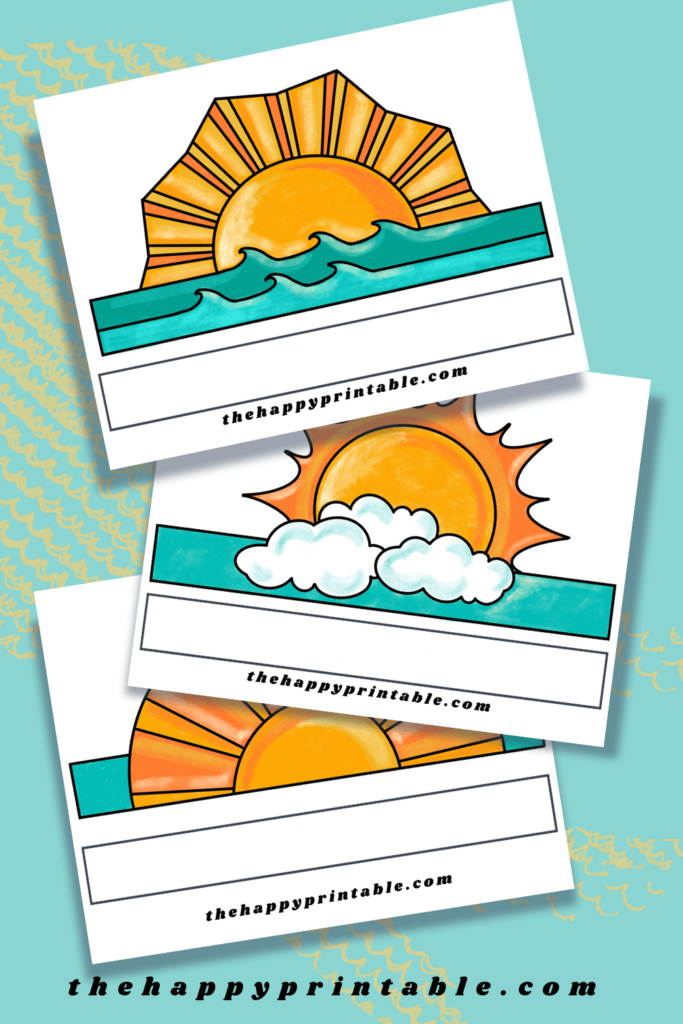 Do you want these free printable sun headbands for your home or classroom…
I drew these original sun headbands just for you. As a Happy Printable subscriber you can download this set of six headbands for free.
Use the form below to become a subscriber. (It's free.) Then head to your. email to confirm your subscription. As soon as you've done that you'll receive your sunshine headband immediately.
As a subscriber you'll also receive my weekly digital newsletter. I'll never send spam, just my best and newest original printable creations for your kids!
If you're already a Happy Printable subscriber the download process is same for you! Use the form above to get your free printable sun headbands. You won't receive multiple emails from me no matter how many downloads you grab!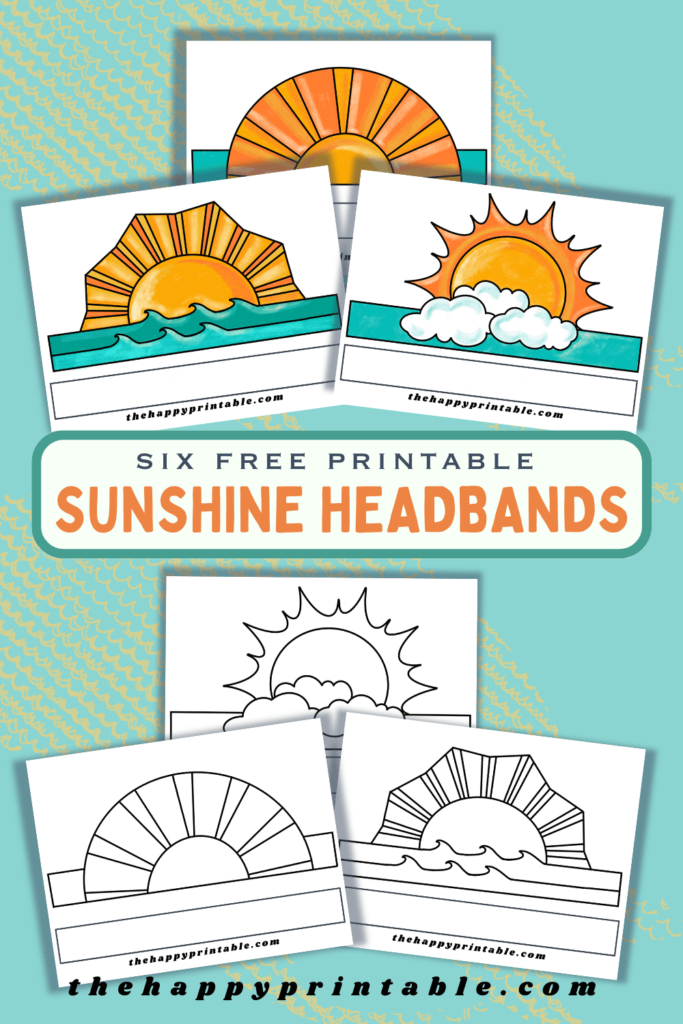 If you enjoy the free resources from The Happy Printable hit "share!"
Sharing is the best thing you can do to help me keep bringing you more and more original free content!