As an Amazon Associate I may earn from qualifying purchases, at no additional cost to you.
These five free Christmas themed printables are a fun and easy way to practice basic scissor skills and build fine motor skills during the exciting holiday season!
Three full color Christmas scissor skills printables…
Three print and go versions of these scissors skills printables include two different Santas with different skin tones and a Christmas tree.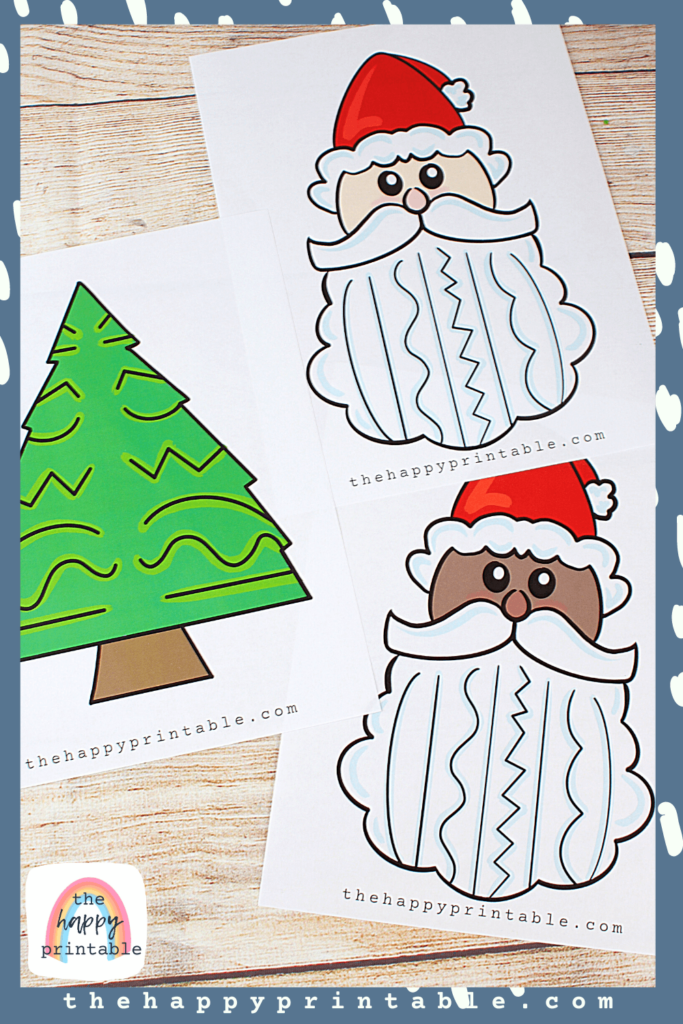 Black and white Christmas scissor skills printables…
Both the Santa and the Christmas tree also come in an easy to print black and white version.
Toss out some crayons and markers and let your little artists color their own pages. Be sure to color before any cutting takes place to cut down on the frustration of coloring off and on cut edges.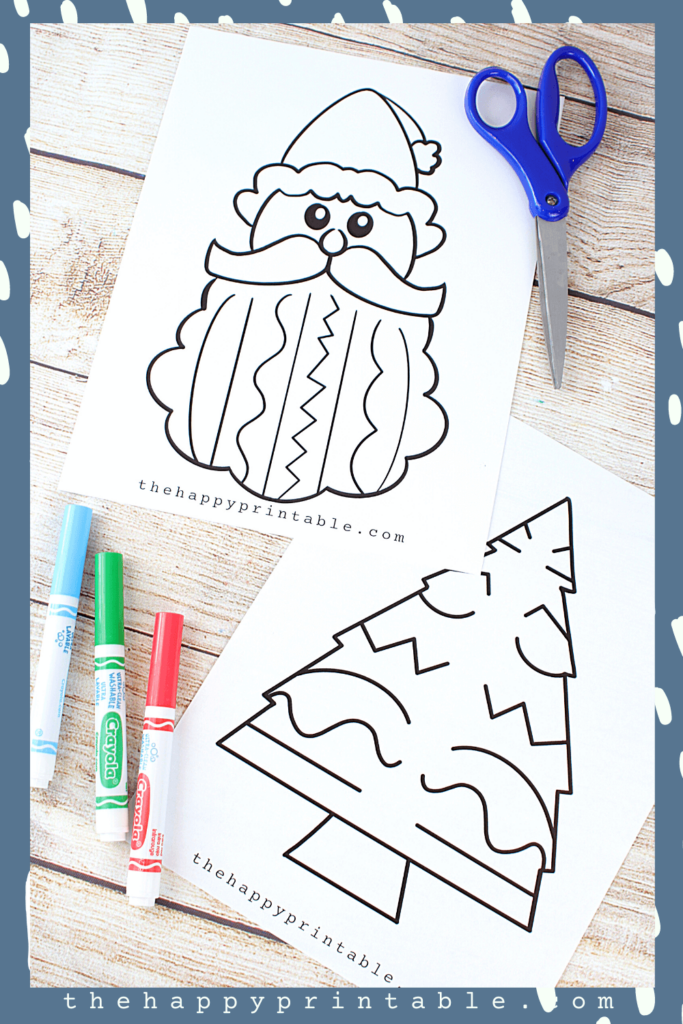 Let's practice cutting…
Have your student begin by cutting out the entire tree or Santa shape. If your student is very young this step could be done for them.
Provide a size appropriate pair of scissors. (Too big scissors are especially har for little hands to manage."
I like to encourage kids to hold their scissors steady, wherever it is comfortable for them.
When the line they're cutting curves or movers their scissors stay steady. Instead, encourage them to move the paper. They can use their free hand to turn the paper instead of awkwardly moving their cutting hand! this idea takes a bit of practice but is a great way to frame "how to cut."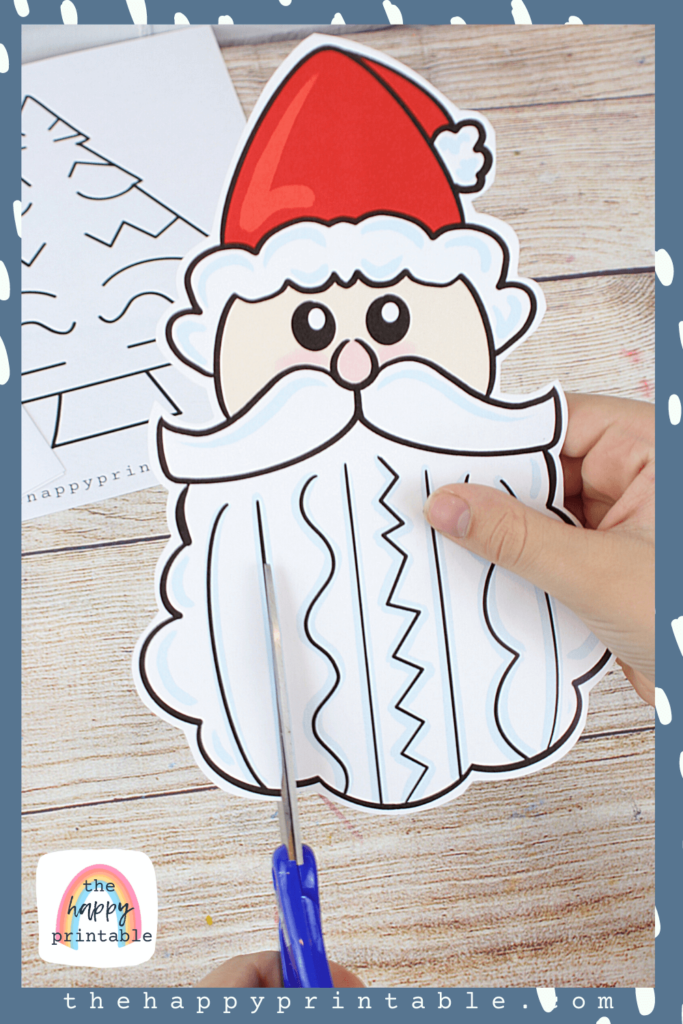 Do you want the PDF for these Christmas scissors skills printables…
Do you want a copy of these Christmas scissor skills printables for your kids to color and cut? These beauties are free for Happy Printable subscribers.
Use the form below to become a subscriber. Then check your email and confirm that you really meant to subscribe. Upon confirmation you'll receive the PDF in your inbox!
Are you already a Happy Printable subscriber…
If you are already a subscriber- thank you! You can still go through this same process to grab these printable scissor skills sheets. It's quick and easy! You won't be sent duplicate emails- I promise.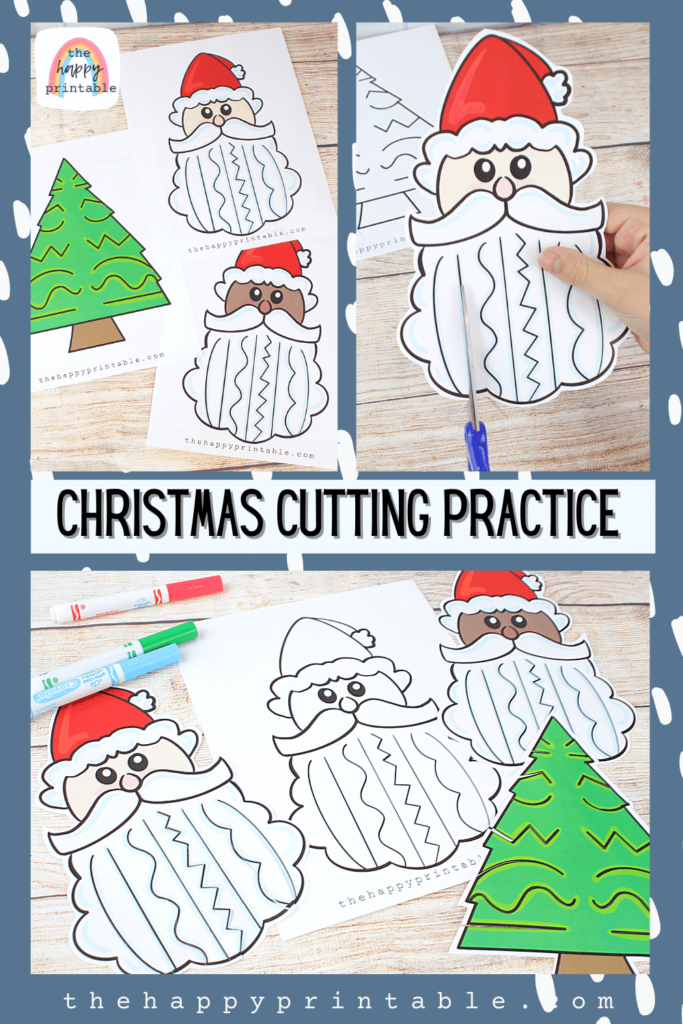 If you enjoyed these Christmas themed scissor skills please share this post!
Every share helps me to bring you more fun and free printables!