As an Amazon Associate I may earn from qualifying purchases, at no additional cost to you.
Providing shapes to cut out in a worksheet format can be a great way to help preschoolers practice their cutting skills while also introducing them to different shapes!
How can shapes to cut out in worksheet format be helpful….
These shapes cutting worksheets have shapes printed on them with dotted lines that preschoolers can cut along. By cutting along these lines, preschoolers can learn how to control their hand movements and develop their hand-eye coordination. Kids get to practice using scissors, which is a useful skill for everyday activities such as cutting food and paper.
In addition to the cutting practice, these shapes cutting worksheets can also be a great way to introduce preschoolers to different shapes! By cutting out circles, squares, triangles, and other shapes, preschoolers can learn to recognize and name different shapes. This can help to lay the foundation for more complex math concepts later on.
Providing shapes to cut out in a worksheet format is a fun and useful way to help preschoolers develop their cutting skills and introduce them to different shapes.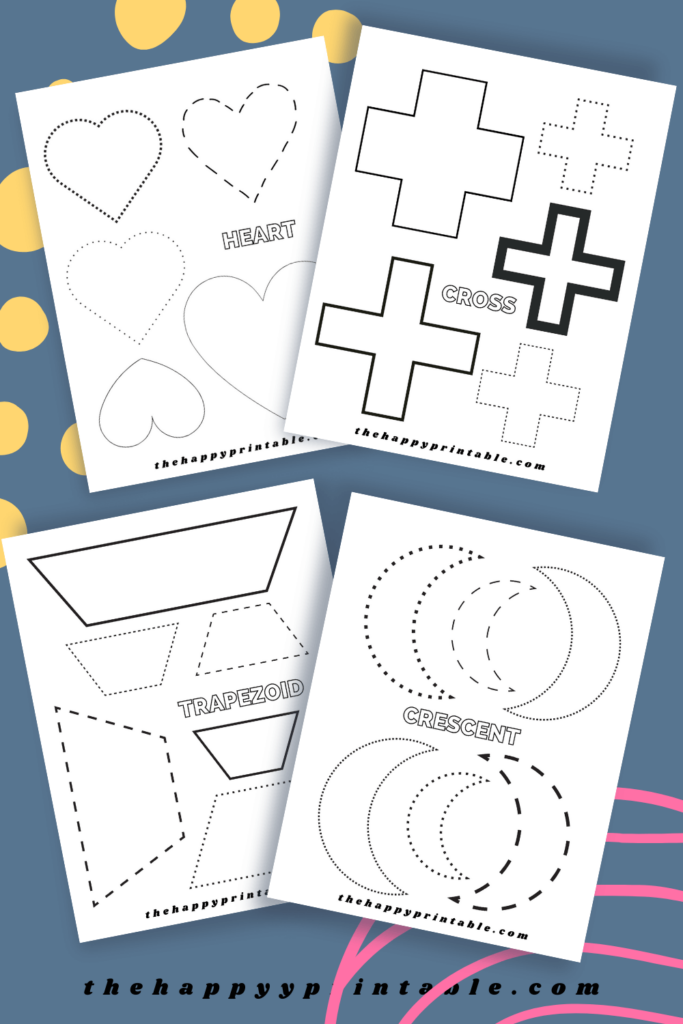 Whats can your preschooler do with all these cut paper shapes….
Here are some ways preschoolers could use cut paper shapes:
Make collages or artwork by gluing the paper shapes onto a piece of paper
Practice counting or sorting by grouping the shapes based on color, size, or shape
Make patterns by arranging the cut shapes in different sequences
Create their own puzzles by cutting the shapes into smaller pieces and reassembling them
Use the cut shapes for dramatic play or storytelling, such as creating characters or scenery for a story or acting out different scenes and scenarios.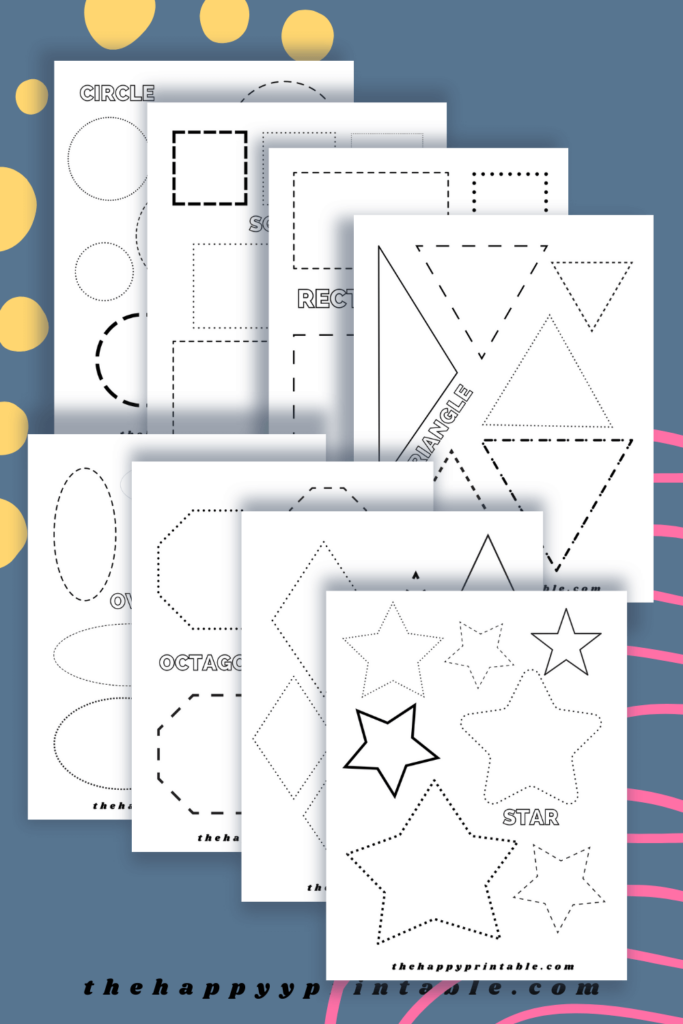 Do you want these shape cutting worksheets for your classroom….
If you'd like to use these shapes to cut out in your classroom they're yours for free when you're a Happy Printable subscriber. Use the form below to sign up. Confirm your subscription via email and you'll get your shapes to cut out immediately!
As a Happy Printable subscriber you'll receive a weekly digital newsletter full of all my best free resources!
As a current Happy Printable subscriber use that same form above to grab these shape cutting worksheets.
No matter how many free downloads you get from the Happy Printable you will not receive multiple weekly newsletters.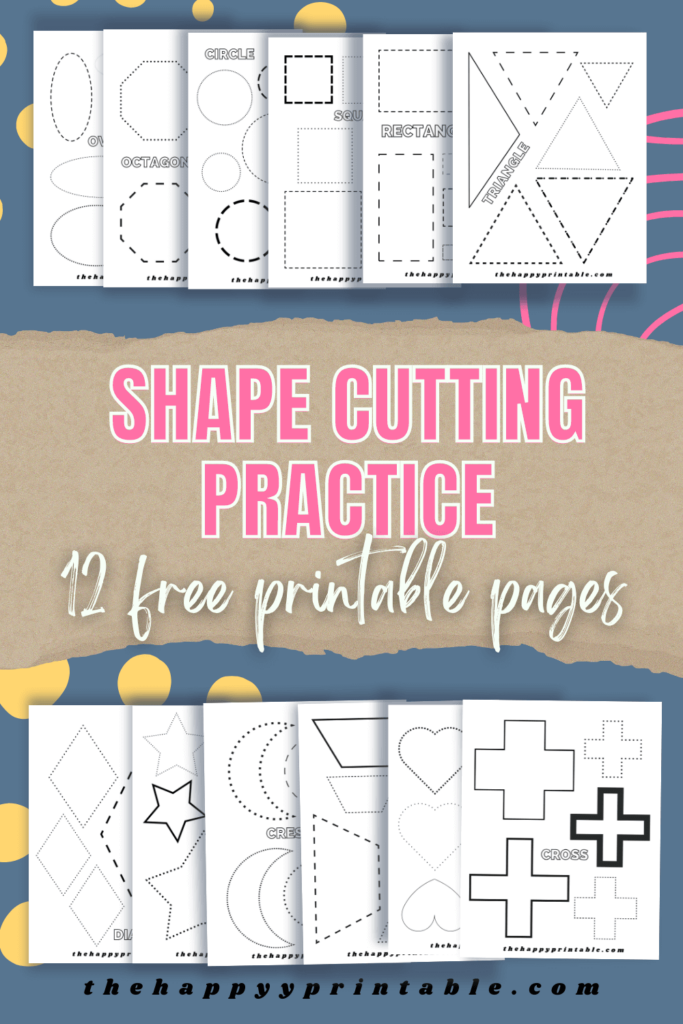 If you loved these shapes to cut out check out these additional shape resources….