As an Amazon Associate I may earn from qualifying purchases, at no additional cost to you.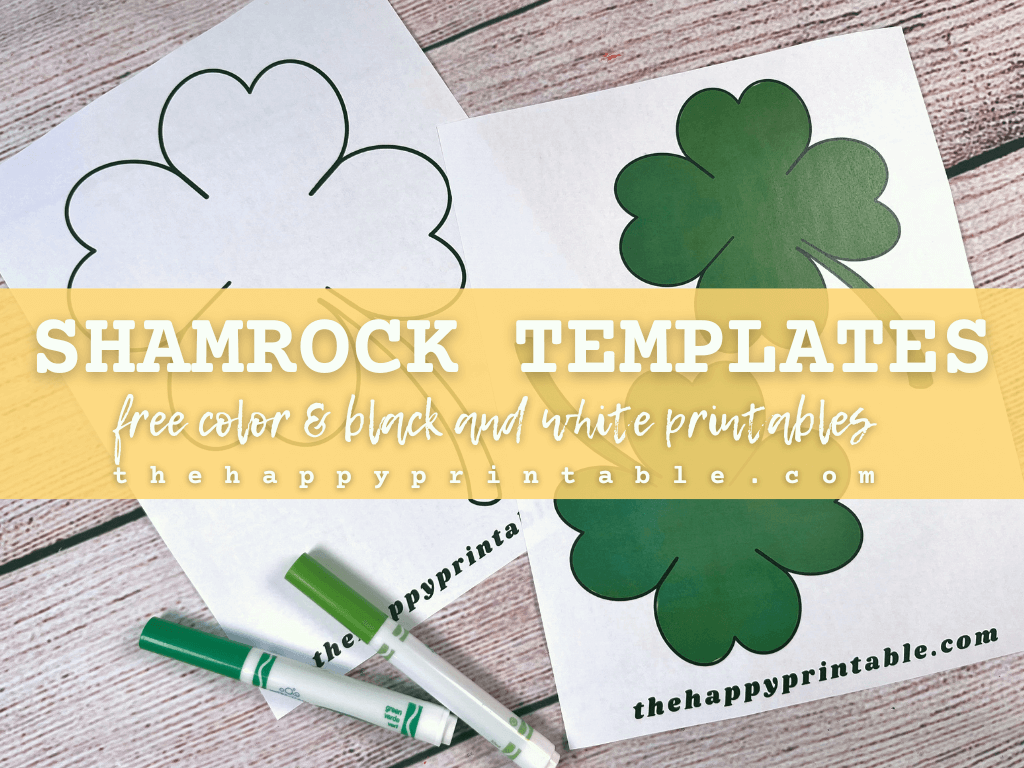 Shamrock templates can be a versatile and fun resource for parents and teachers to engage children in various activities related to St. Patrick's Day or Ireland.
Ideas for using these printable shamrock templates…
The shamrock templates can be used to create various shamrock crafts such as cards, banners, posters, and displays! Children can paint, color, or decorate the shamrock shapes using various materials. Try glitter, sequins, ribbons, and stickers!
Teachers can use shamrock templates to create educational activities, such as matching games, counting activities, and sorting activities. Parents can use them for home-schooling activities to help their children learn about shapes, colors, and patterns.
Teachers can use these free printable shamrock templates to create writing prompts for their students. Children can write stories, poems, and essays related to St. Patrick's Day or Ireland. Parents can use the printable shamrock to encourage their children to write letters or cards to family and friends.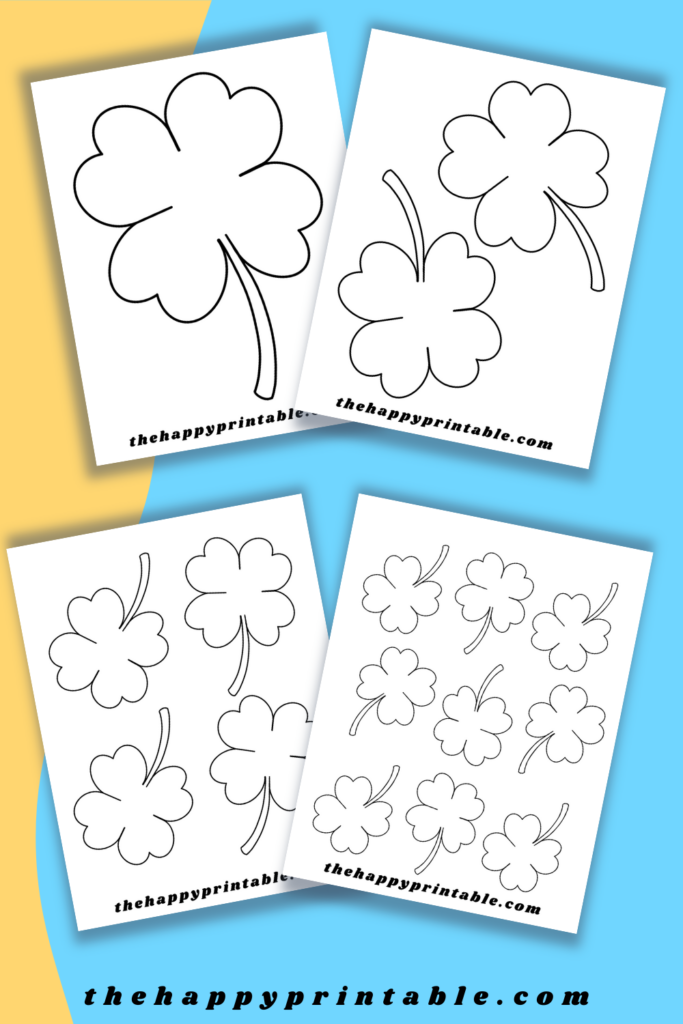 Black and white printable shamrock outline…
Four pages of black and white shamrock outlines are included in this pack. These are the perfect shamrocks for kids to add their own color or print on colored paper for shamrocks of any color!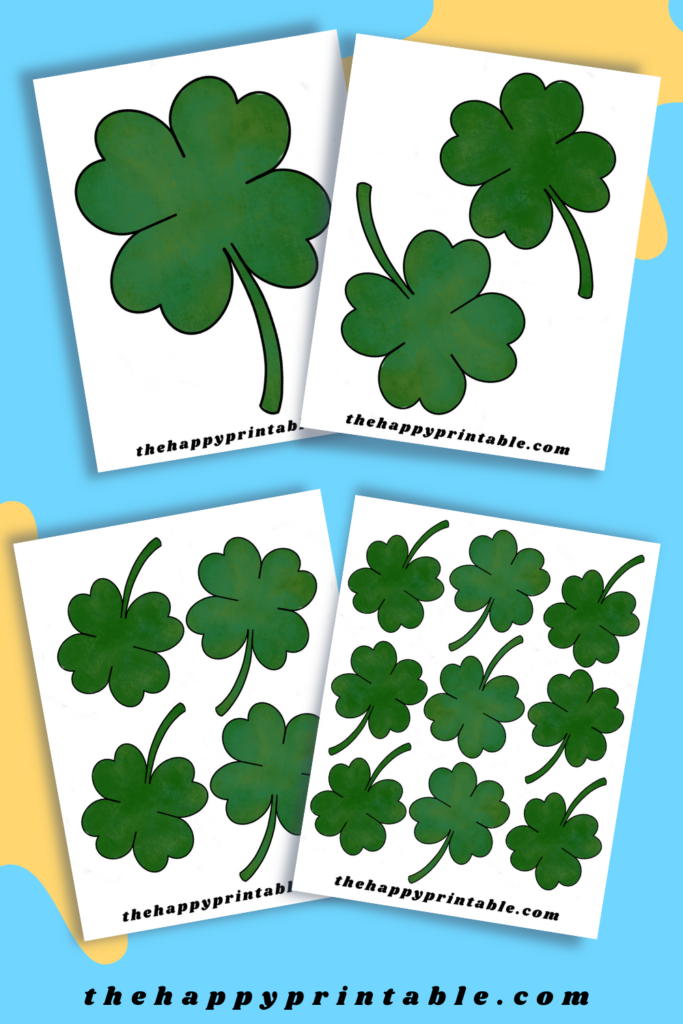 Full color printable shamrock outline…
Four pages of full color, hand drawn shamrock templates in a variety of sizes are free for Happy Printable subscribers to use in their home or classroom.
These would make the most adorable (and simple) bulletin board ingedient!
How to get these free printable shamrock templates…
This shamrock template collection is free for Happy Printable subscribers to print and use in their home and classrooms. Use the subscriber form below to sign up and then head to your inbox to confirm your subscription. Upon confirming your subscription you'll receive your shamrock template download immediately.
As a Happy Printable subscriber you'll also begin receiving my digital newsletter. You'll get my newest and best printable resources- always for free!
If you're already a Happy Printable subscriber the process for getting your printable shamrocks is still the same. Subscribe, confirm, and download. No matter how many forms you fill out and downloads you use you won't begin receiving double emails from me, I promise.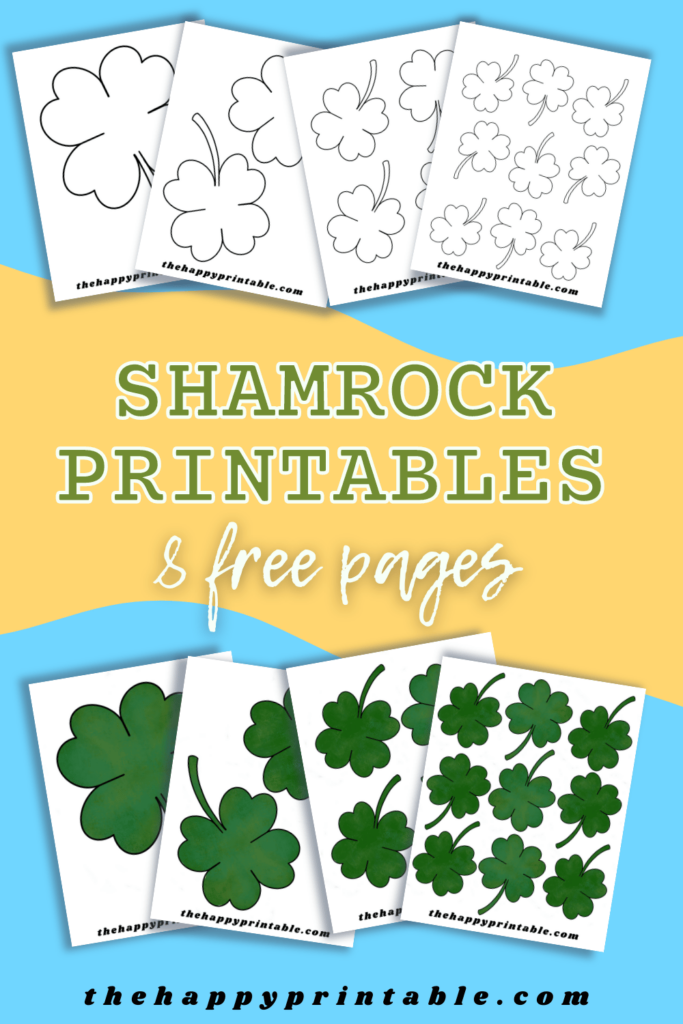 If you enjoyed using these shamrock templates please share them!
Every share helps me grow The Happy Printable and bring you more free creative resources to use with your kids!