As an Amazon Associate I may earn from qualifying purchases, at no additional cost to you.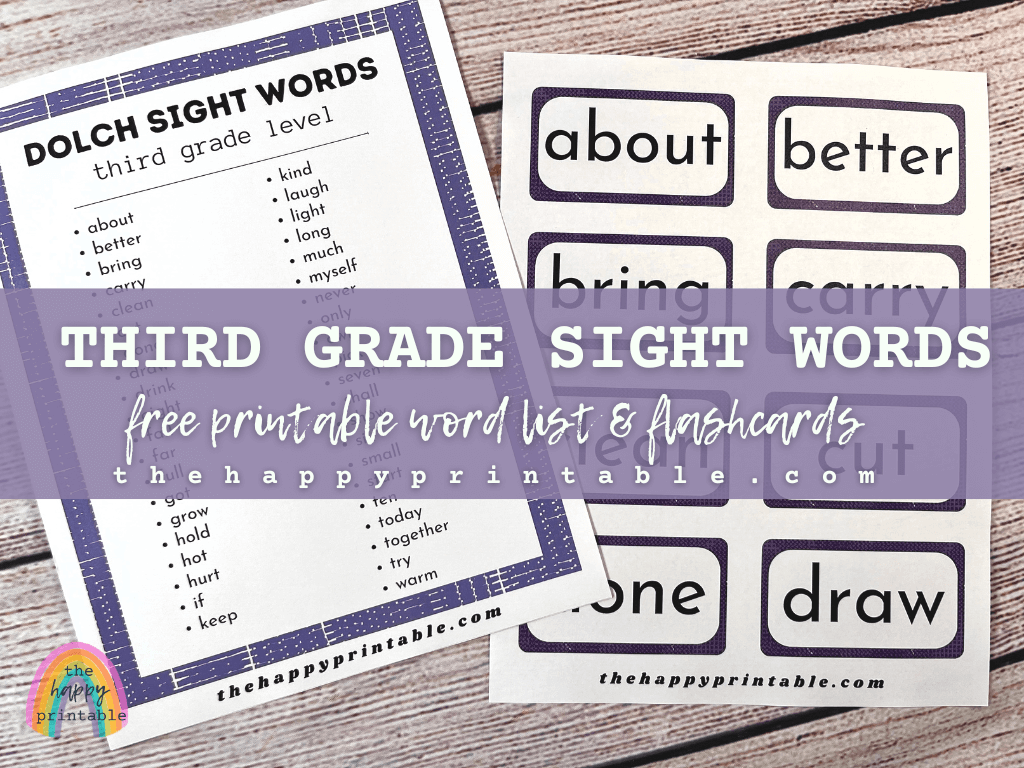 Using third grade sight words flashcards in a classroom can be an easy and effective way to help students memorize and recognize these words quickly and accurately.
What are the Dolch third grade sight words….
The Dolch third grade sight words are a set of 41 commonly used words that third grade students should be able to recognize and read quickly without having to sound them out.
These words include common adjectives (e.g. funny, pretty), adverbs (e.g. very, always), conjunctions (e.g. because, or), prepositions (e.g. above, between), and verbs (e.g. jump, laugh).
Mastery of these words is essential for fluent reading and comprehension, as they frequently appear in written material at this level and beyond.
Why are the third grade Dolch sight words important?
Dolch third grade sight words are essential for children to know because they make up a significant portion of the vocabulary needed to understand and communicate effectively in written and spoken language.
These high-frequency words appear frequently in literature, and if children have not mastered them, they may struggle to comprehend what they are reading or convey their thoughts coherently.
Knowing Dolch third grade sight words also helps build confidence in young learners, as they feel more comfortable reading independently and expressing themselves through writing.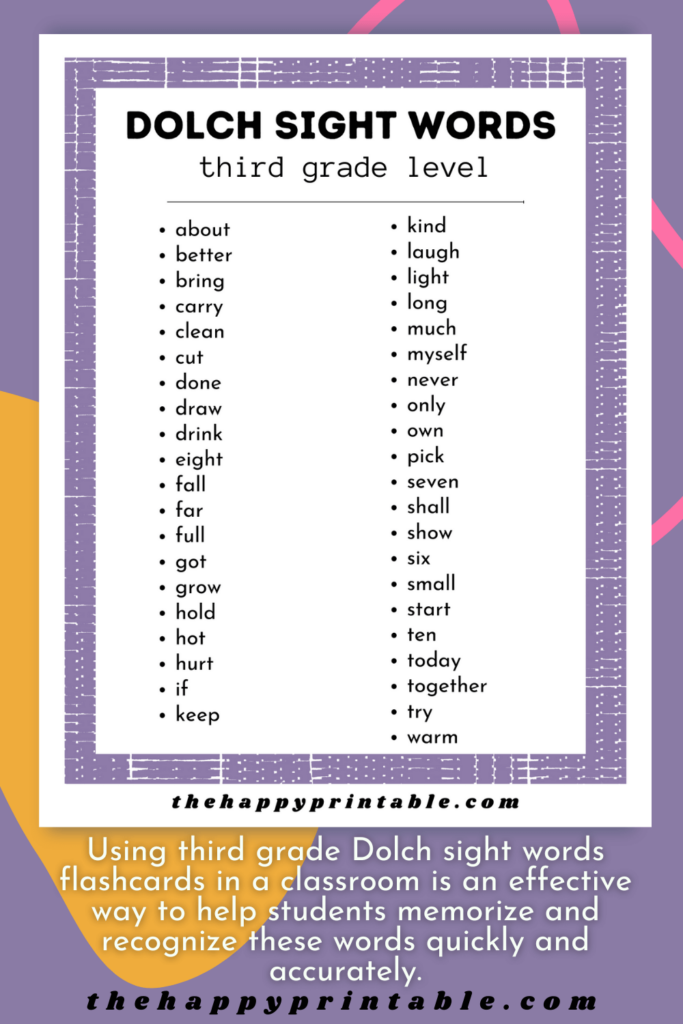 Ideas for using these third grade sight words flashcards….
Use flashcards in a whole group lesson to introduce new words.
Sight word flashcards are perfect a small group setting for differentiated instruction based on each student's needs.
Use them in a literacy center for independent practice and reinforcement.
Print two sets of flashcards for a game of sight word memory or go fish to make learning fun and engaging.
Use them in a word wall display for reference during reading and writing activities.
Flashcards are useful for assessments to track student progress and identify areas of need.
Use them for partner or peer teaching activities to promote collaborative learning.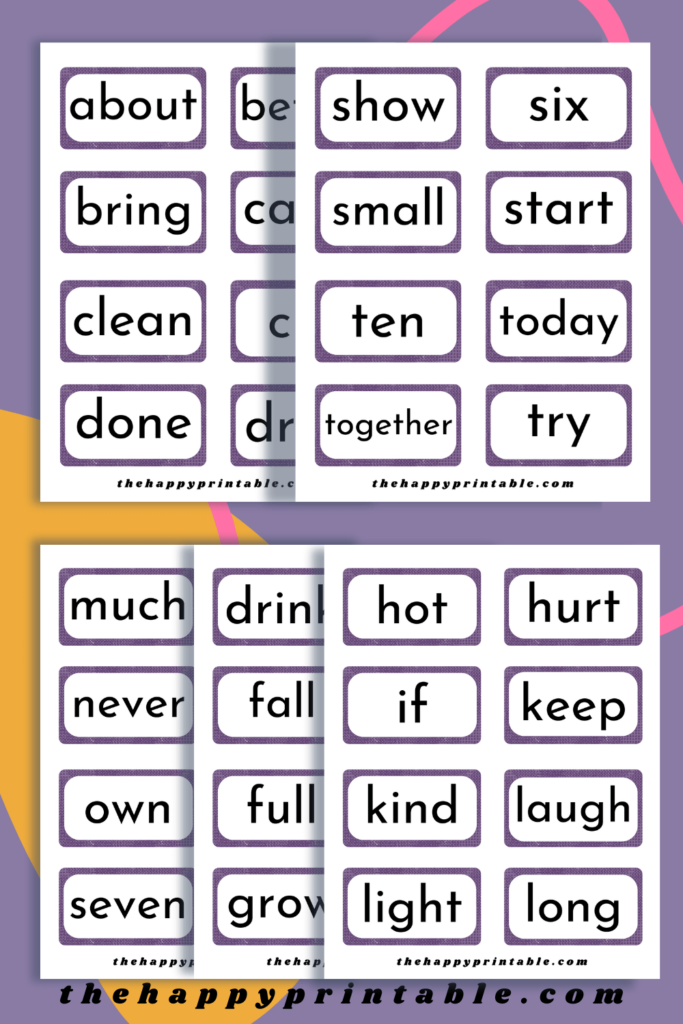 Would you like to download these third grade sight word flashcards for free….
These printable sight word and word list are your to print for free when you're a Happy Printable subscriber. Use the form below to sign up, confirm your subscription via your email, and you'll receive your download immediately.
As a Happy Printable subscriber you'll begin getting my weekly digital newsletter with all my newest and best free resources!
If you're already a Happy Printable subscriber it's just as easy to get the sigh word download via the form above. No matter how many downloads you get you won't start receiving multiple emails, I promise!
Don't miss the rest of these sight word resources….