As an Amazon Associate I may earn from qualifying purchases, at no additional cost to you.
These fun Christmas friends are hiding an expandable space that allows room for writing or drawing inside!
Printable Christmas writing papers….
Choose a snowman, Santa Claus, a reindeer, or Christmas tree illustrations with this fun Christmas themed writing paper!
These Christmas friends are yours to print and color but they're not just coloring sheets. Each Christmas character prints on one piece of standard 8.5 x 11 paper that cuts into two pieces and hides a foldable piece of paper with space for writing and drawing.
Don't worry that just right sized interior paper is also included in the PDF for this Christmas writing paper!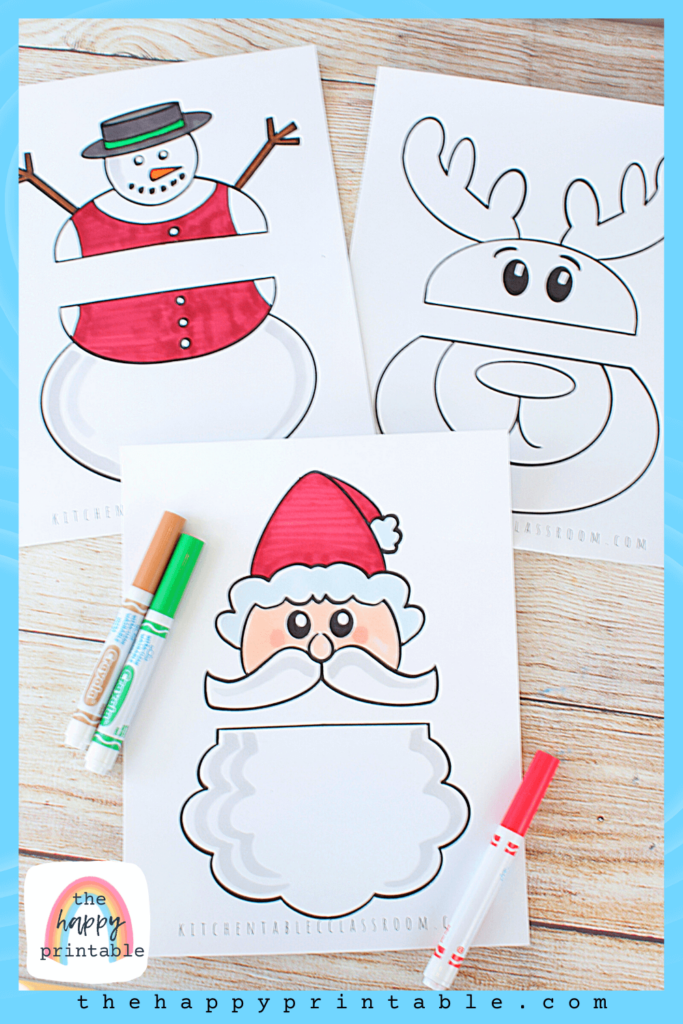 Print and color Christmas friends…
These Christmas friends print in black and white. They're ready for your young artist to add color any way they choose. Markers or crayons are an easy, mess free way to add vibrant color. I always suggest coloring before cutting. It cuts down on the frustration of coloring off and on of a cut edge.
When color has been added cut out both pieces of the Christmas character. I like to leave a bit of a white border, but that's purely preference.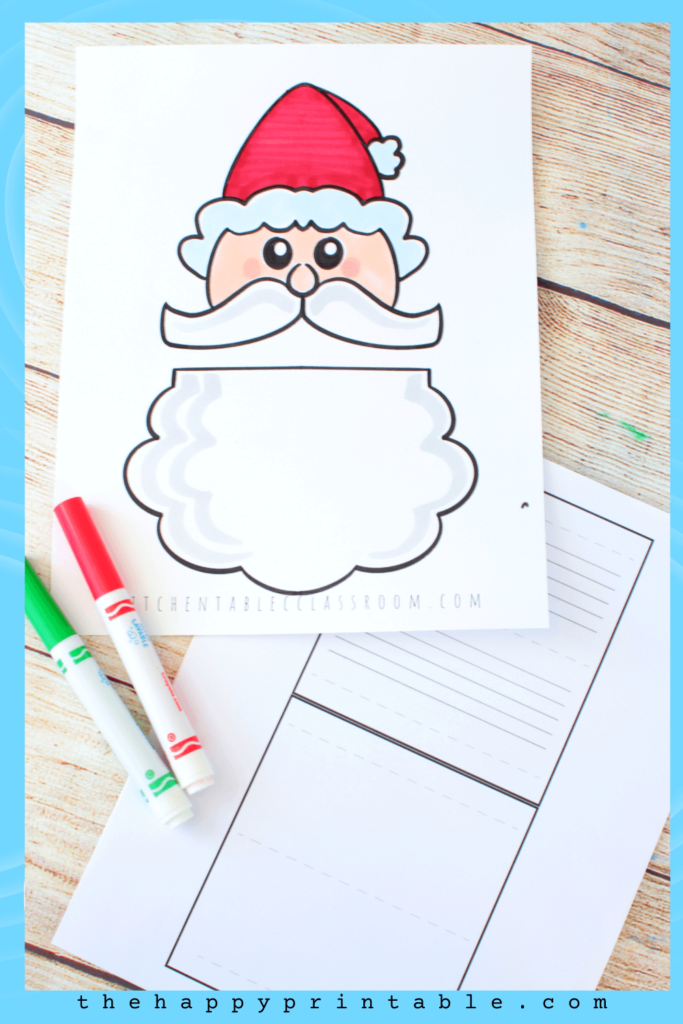 Christmas themed writing and drawing prompts…
I've included two different templates for the interior of these Christmas friends. Both pieces are sized just right for hiding in between the larger character pieces above. One page has lines suited for writing. The other template is blank, which makes it perfect for drawing!
Cut the interior writing paper out on the bold lines. Fold on the lighter grey lines. Each tab should be glued to the character pieces using a glue stick or white glue. When folded correctly the writing paper will tuck neatly away when the Christmas friend is folded and easily expand to show your kiddo's writing and drawing.
Do you want a hands on example….
I am a visual learner! If you are too I made this video just for you. Follow along and I'll show you the easiest way to fold and attach the interior pieces of this writing paper!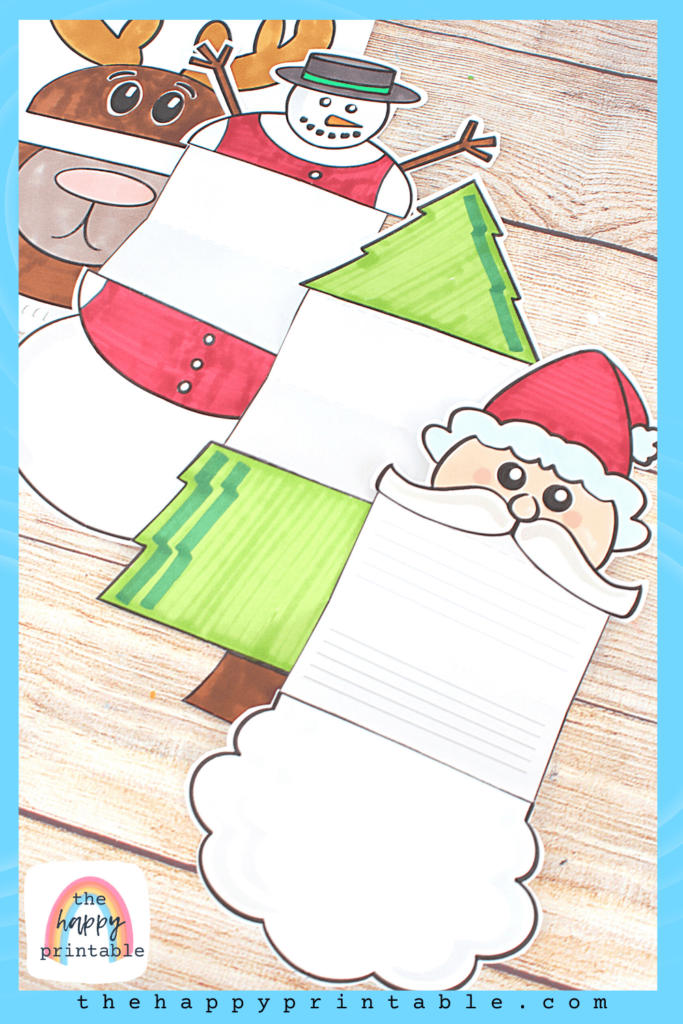 Do you want a copy of this Christmas themed writing paper…
Do you want a copy of these fun Christmas friend writing paper for your kids to color? These beauties are free for Happy Printable subscribers.
Use the form below to become a subscriber. Then check your email and confirm that you really meant to subscribe. Upon confirmation you'll receive the PDF!
Are you already a Happy Printable subscriber…
If you're already a Happy Printable subscriber you can still go through the same process above to access this free printable download.
Its a simple process and I promise you will not receive duplicate emails.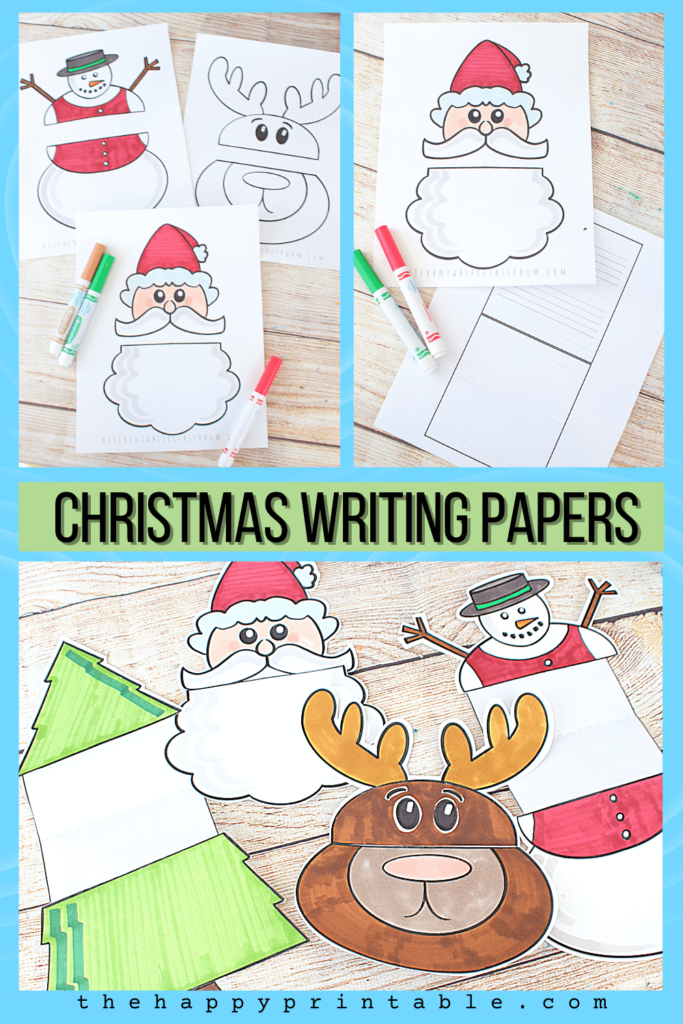 If you love this Christmas themed writing paper please share with a friend!
Every share helps me to bring you more fun, free printables!