As an Amazon Associate I may earn from qualifying purchases, at no additional cost to you.
Use this printable train template and train track as a fun and creative way for kids to explore their imagination and learn about transportation and geography while designing and playing with their own trains.
Choose your train template….
I made two sets of train templates just for you. One set is black and white, perfect for allowing you or kids to add their own color and personality. This set of train printables comes with a transparent background making it easy to print on colored paper if desired!
The second set of train printables features full colored trains, train tracks, and printable railroad signs. These are ready to print and go!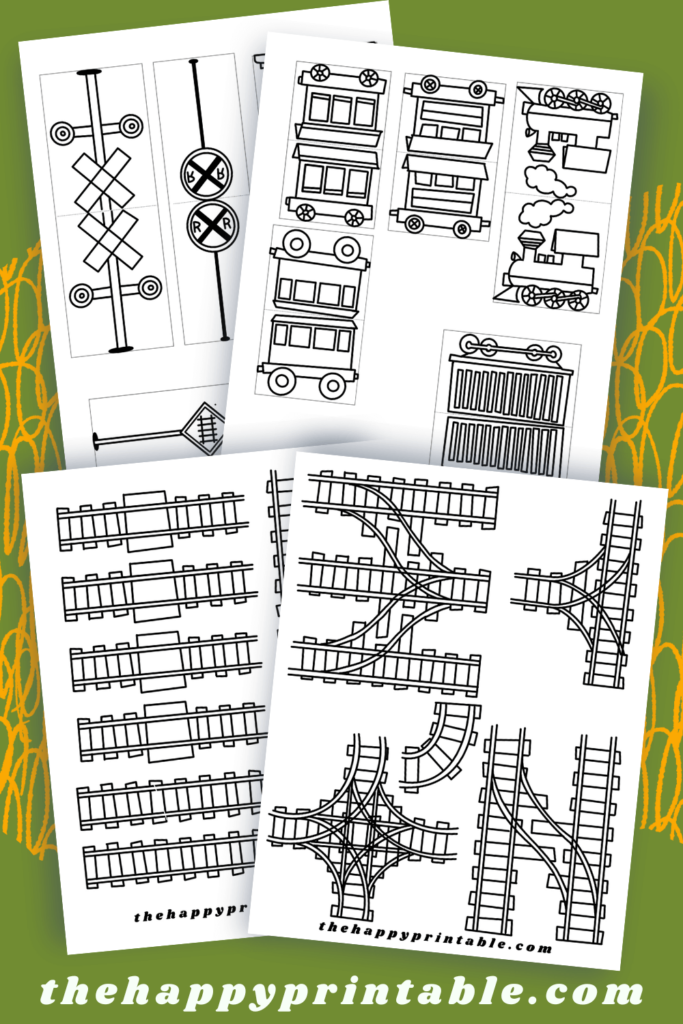 Ideas on how to use a paper train template and printable train track with kids…
Here are a few suggestions:
Create a train-themed craft station: Set up a craft station with a variety of train-themed materials such as paper train templates, printable train tracks, markers, crayons, glue, and scissors. Encourage kids to design their own train cars and engines, color and decorate them, and cut them out. Then, have them assemble the trains on the printable train tracks and create their own train stories and adventures.
Host a train-themed party: If you're planning a party for kids, a train-themed party could be a lot of fun! You can use the paper train templates and printable train tracks to create decorations, such as a train banner or table centerpieces. You could also create a train-themed scavenger hunt, where kids follow the printable train tracks to find hidden treasures or clues.
Incorporate into a lesson: If you're an educator or homeschooling parent, you could use the paper train templates and printable train tracks as a way to teach children about transportation, geography, and even history. For example, you could have children research and design trains from different time periods, countries, and cultures, and then create their own train maps and routes.
Create a train-themed game: You could also create a train-themed board game using the printable train tracks as the game board. Use the paper train templates as game pieces, and have players race around the tracks to collect passengers, cargo, or other items.
Build a train-themed diorama: Kids can use the printable train tracks to create a train-themed diorama. They can add paper train templates and other materials, such as small trees, buildings, and animals, to create a miniature world around their train.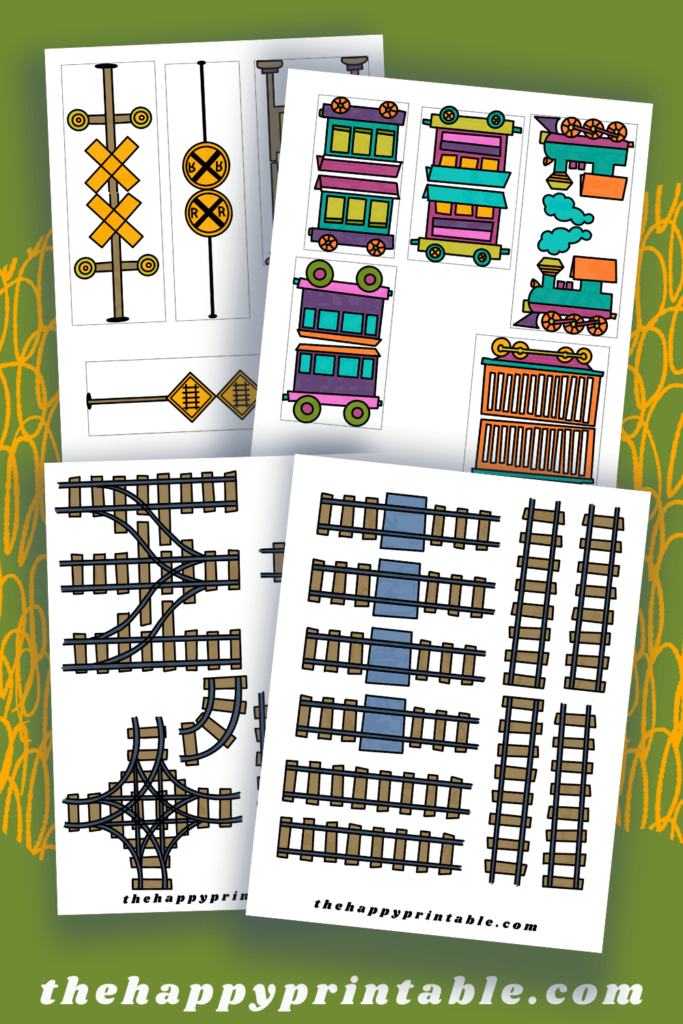 Get the train template and printable train track for free here!
This train template and printable train track are yours to use for free when you're a Happy Printable subscriber. Fill out the form below with your info, head to your email to confirm, and you'll get your train download immediately.
As a Happy Printable subscriber you'll begin receiving my weekly digital newsletter as well. No spam, just lots of free quality printables.
If you're already a Happy Printable subscriber the best way to get the train printable is still using the form above. It's a fast and easy way to get your rain download. And, I promise, you won't begin receiving multiple emails from me.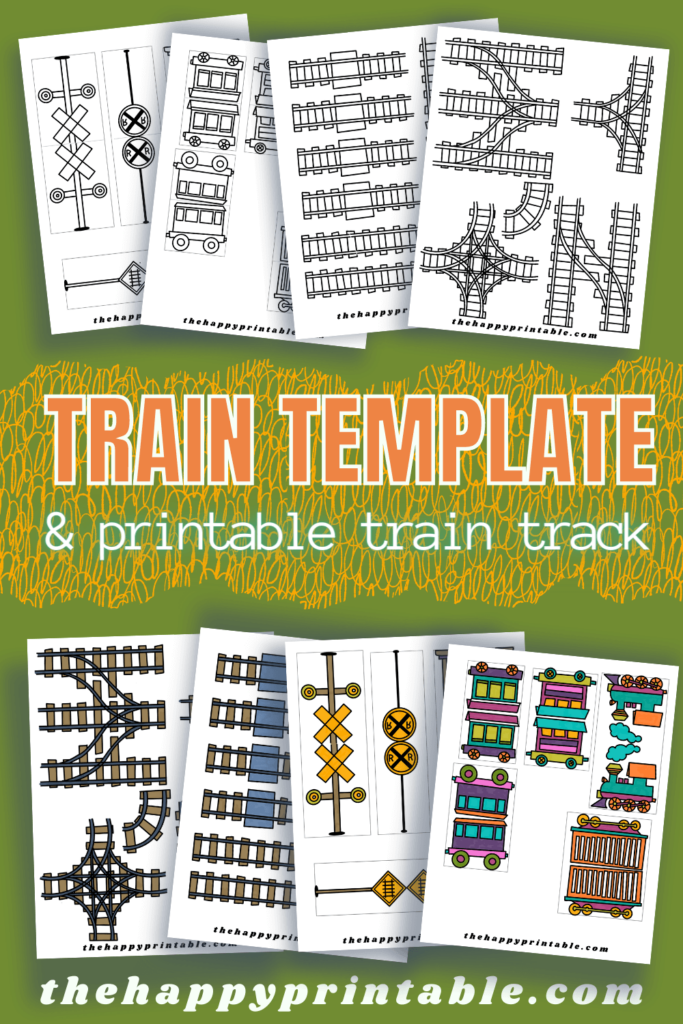 If you enjoyed these train templates please share them with someone else that would enjoy!
Sharing with friends is the best thing you can do to help me keep bringing you more and more free printable resources!