As an Amazon Associate I may earn from qualifying purchases, at no additional cost to you.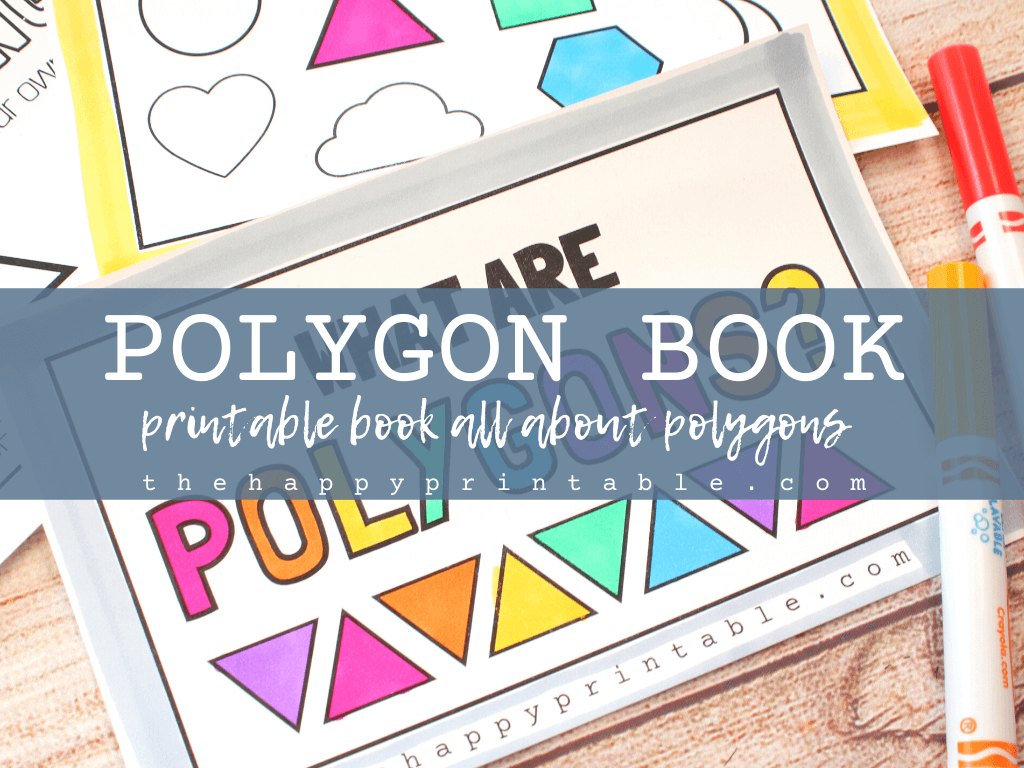 Are your students learning about polygon shapes? Then this twelve page book all about polygon shapes is for you!
What are polygons….
Polygons are flat, two dimensional shapes that are fully closed with at least three straight sides. A polygon is regular when all angles are equal and all sides are equal.
Polygon shapes and their names….
Each regular polygon has a specific name and can be identified by the number of sides.
triangle= three sides
quadrilateral = four sides
pentagon = five sides
hexagon = six sides
heptagon = seven sides
octagon = eight sides
nonagon = nine sides
decagon = ten sides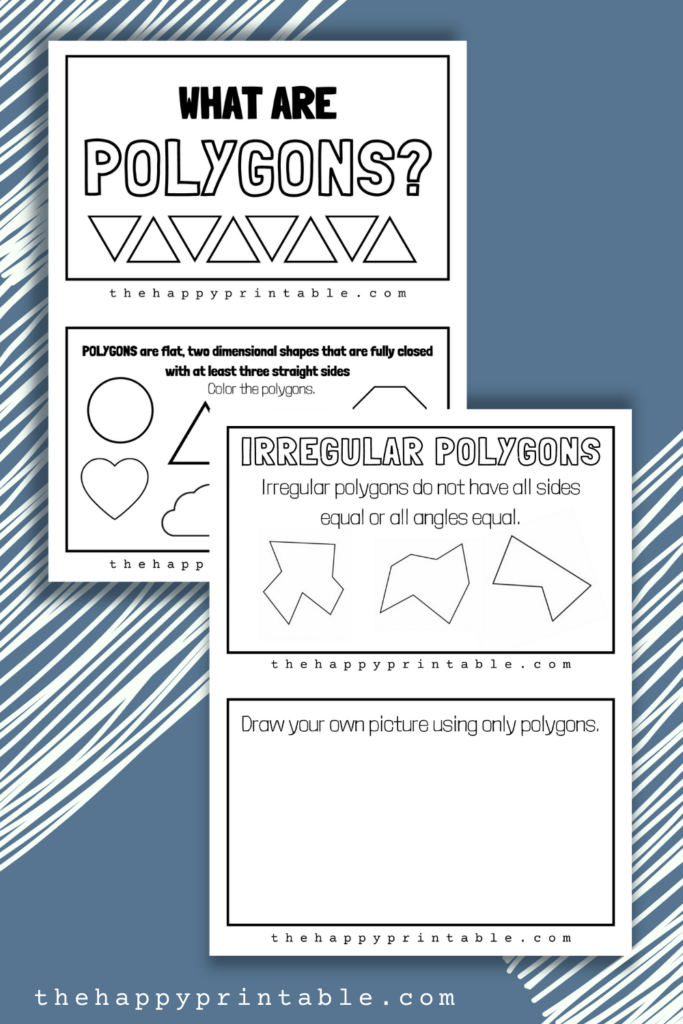 How to use this book about polygon shapes…
While I created this printable in the shape of book it doesn't need to be made into book form on order to be useful in your classroom. Cut the pages up and use them one by one, as you study each polygon shape.
Use as many or as few pages as your students are ready for. It's a free download, remember. There's no pressure to consume it all!
Grab colored pencils, crayons, or whatever's handy and allow your kids to write, draw and color all about polygon shapes!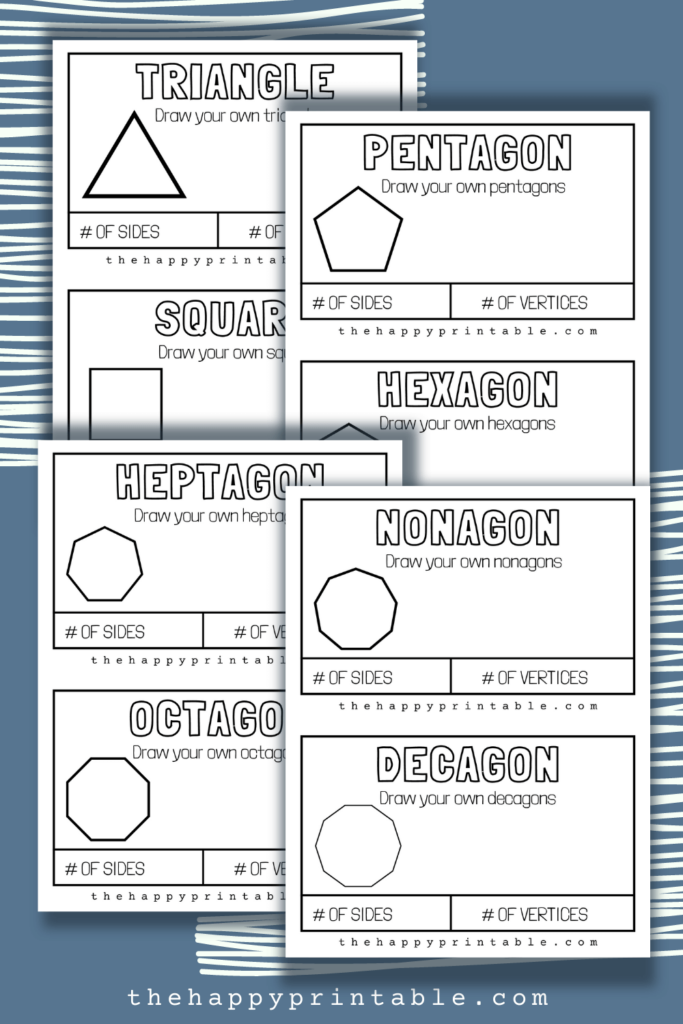 Do you want this "What is a Polygon?" printable book to share with your kids?
Do you want to download this free polygon shape book to use in your home and classroom. This info packed printable book is free for Happy Printable subscribers.
Just use the form below to become a HP subscriber. Then go check your email and confirm that, yes, you really meant to subscribe. As soon as you confirm your subscription you'll get your PDF. It's quick and easy!
As a subscriber you'll also begin to receive my weekly newsletters. All my best new ideas will be delivered straight to your inbox!
Maybe you're already a Happy Printable subscriber….
If you are already a Happy Printable subscriber- thank you! You can still go through this same process to grab these printable number flashcards. It's a quick and easy and easy way to grab your free download! And, you won't be sent duplicate emails- I promise.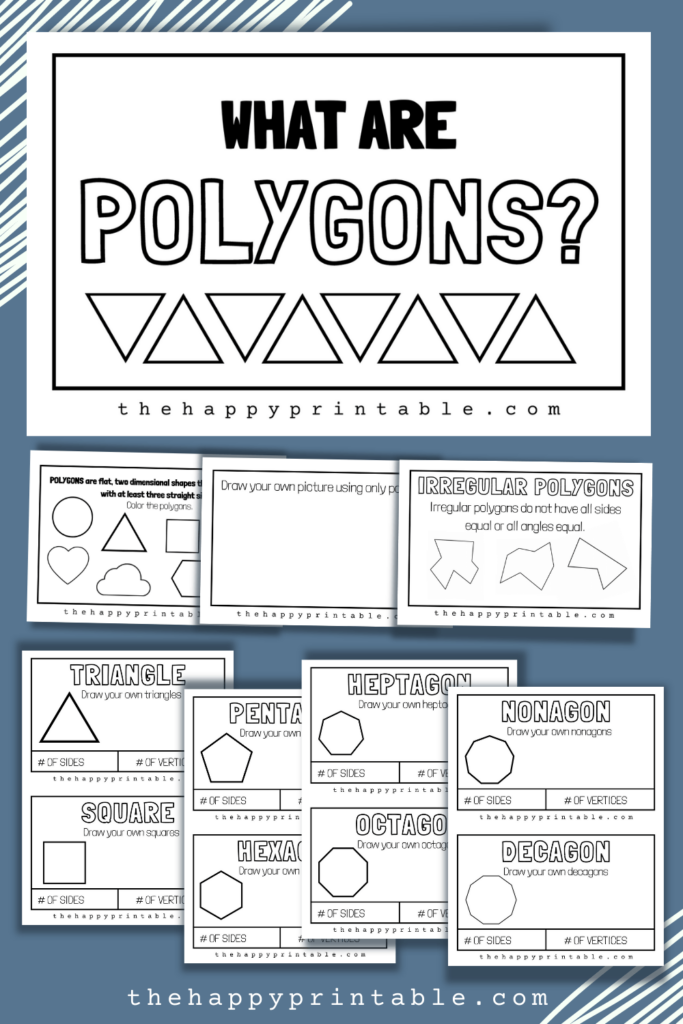 If you love this book all about polygons please share it!

Those shares help me in a big way- and let me bring you even more free goodies!