As an Amazon Associate I may earn from qualifying purchases, at no additional cost to you.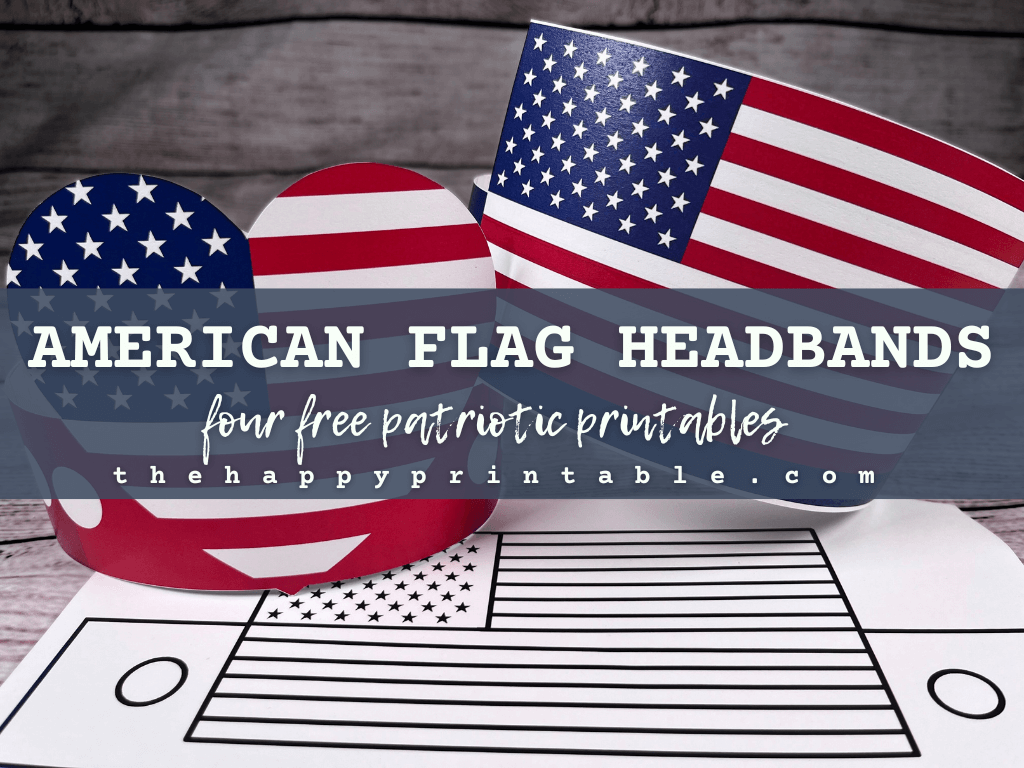 This printable American flag headband is available in both full color and black and white versions. These are perfect addition to any patriotic celebration.
American flag headbands….
This set of American flag headbands that will be the star of any gathering, from backyard barbecues to Fourth of July fireworks.
Not only do I offer a classic flag design, but I've also added a touch of love with a heart-shaped American flag option.
And here's the best part: these headbands come in two versions, so you can unleash your creative side or go for the instant gratification. For the artsy little ones, we have a black and white version that they can color themselves, adding a personal touch to their patriotic ensemble. And for those who prefer a hassle-free experience, we have the full-color version ready to print and wear.
So, whether you're getting ready for a parade, a school event, or just want to express your love for the good ol' USA on any given day, these American flag headbands are the perfect accessory to make a statement.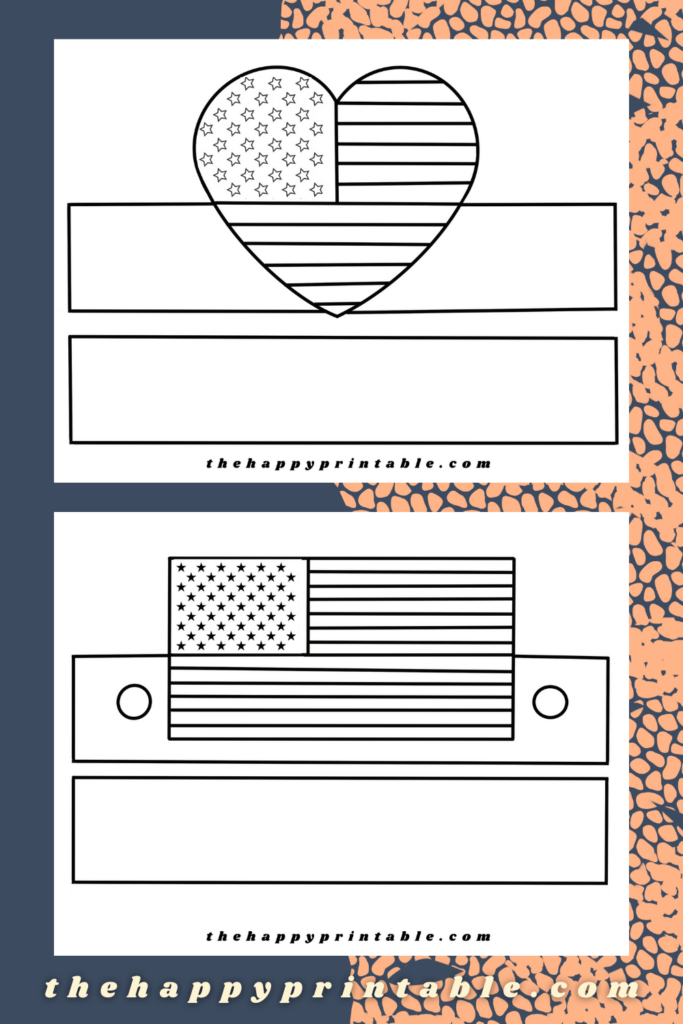 How to assemble your printable flag headband….
If you're using the black and white headbands add color before cutting. This prevents a lot of frustration for little hands coloring on and off the cut edge. Consider crayons, markers, watercolor paints, or colored pencils as easy ways to add color!
Cut out your headband and the additional extension strip. Tape one side of the headband to the extension. Place around your child's head to get a quick measurement before securing the second side with another piece of tape.
Your American flag headband is ready to wear! Simple!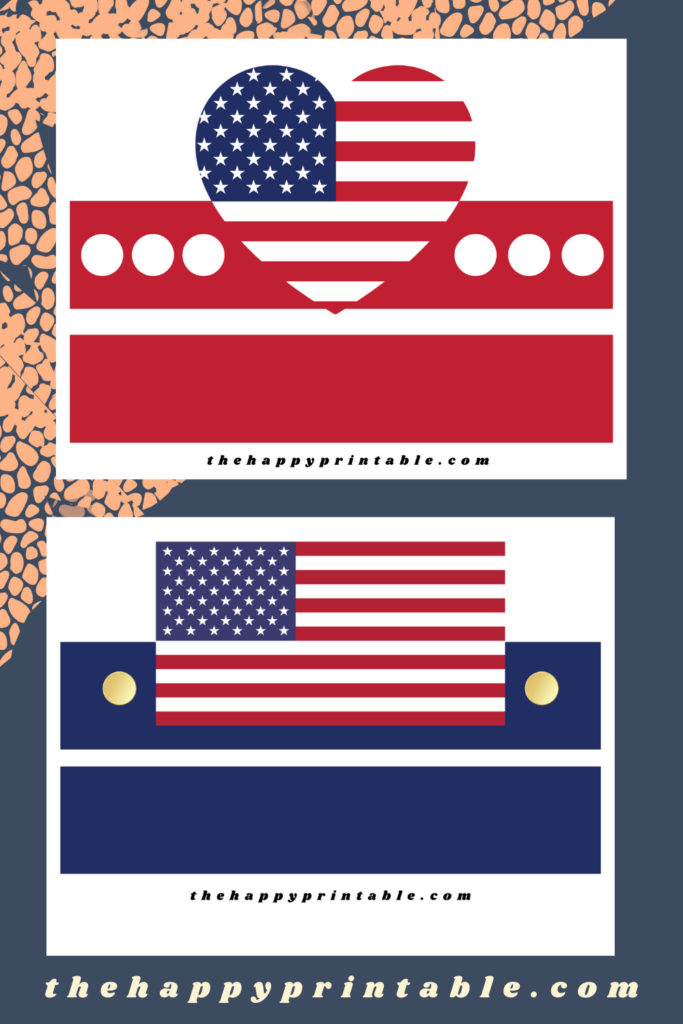 Do you want these American flag headbands for your kids?
I made a black and white version of this American flag headband and full color headband for my Happy Printable subscribers to download and print for FREE! Use the form below to sign up then check your email to confirm. As soon as you've confirmed you'll get your download immediately.
As a Happy Printable subscriber you'll also begin receiving my weekly digital newsletter. I always want to keep you up to date on my newest and best free printable resources!
If you're already a subscriber it's just as easy for you to get an additional Happy Printable download. Follow the same process and use the same form. It's the easiest way for you to get your free download!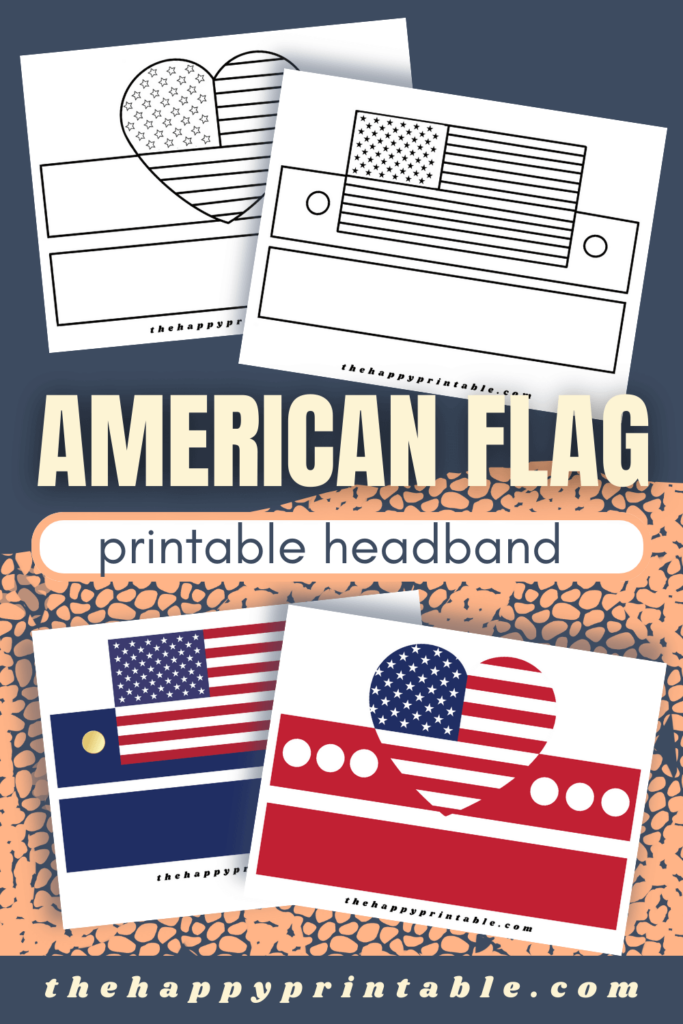 If you like these free printable resources for kids hit "SHARE!"
Sharing my content allows me to keep bringing you more great resources!