As an Amazon Associate I may earn from qualifying purchases, at no additional cost to you.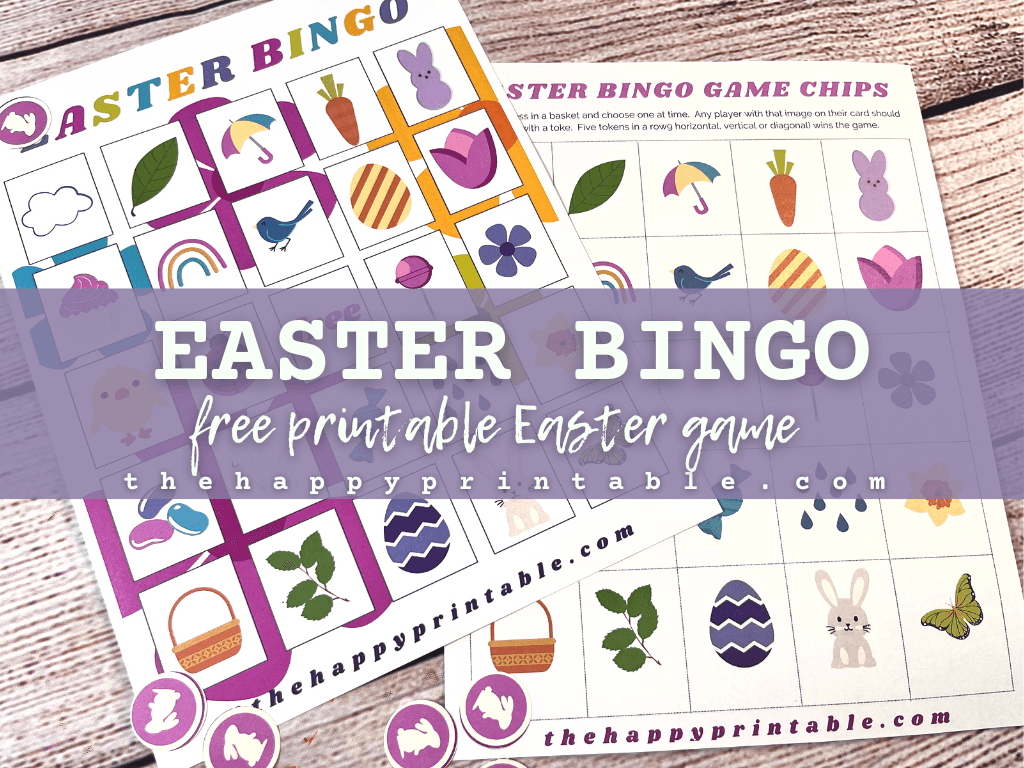 Who needs chocolate eggs when you have this free printable Easter bingo game? It's the perfect way to keep kids entertained and excited during the holiday festivities!
Printable Easter bingo game for kids….
Get ready to hop into Easter fun with my new printable Easter bingo game, specially designed for parents and teachers to use with kids!
This colorful and adorable game is a unique way to celebrate the holiday and keep children entertained. The game comes with everything you need, so there's no prep work required for parents or teachers.
Each bingo card features cute and fun Easter-themed images, making it a perfect addition to any Easter celebration or classroom activity. With my printable Easter bingo game, you can enjoy the holiday with the little ones and create a memorable and enjoyable experience for all!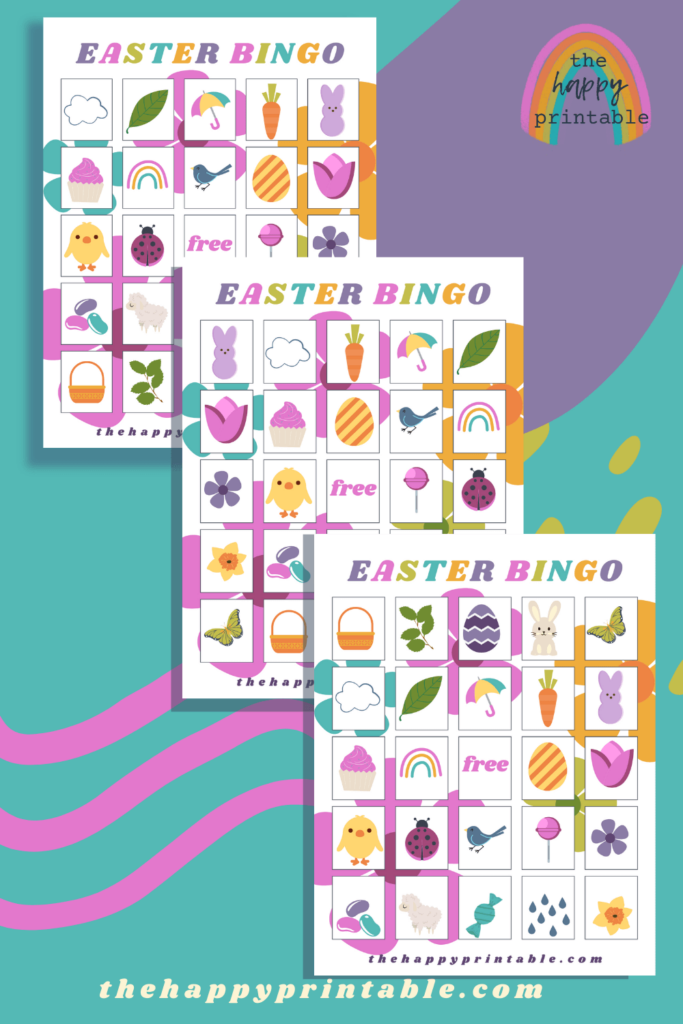 Fun ideas for using this Easter game…
Here are some ways that using a printable Easter bingo game could benefit kids:
Enhances cognitive skills: Playing Easter bingo can help improve cognitive skills like attention, memory, and concentration as it requires children to listen and remember the numbers or words that are called out.
Encourages social interaction: Playing bingo in a group setting allows children to interact and engage with their peers, helping them build social skills such as communication and teamwork.
Improves language development: Bingo games can help children expand their vocabulary as they learn new words related to the Easter holiday.
Develops problem-solving skills: Bingo can also help children develop problem-solving skills as they figure out which squares to mark off to win the game.
Provides a fun learning experience: Using a printable Easter bingo game in the classroom can provide a fun and engaging way for children to learn about Easter-related concepts and themes.
Boosts confidence and self-esteem: Winning a game of bingo can give children a sense of achievement, boosting their confidence and self-esteem.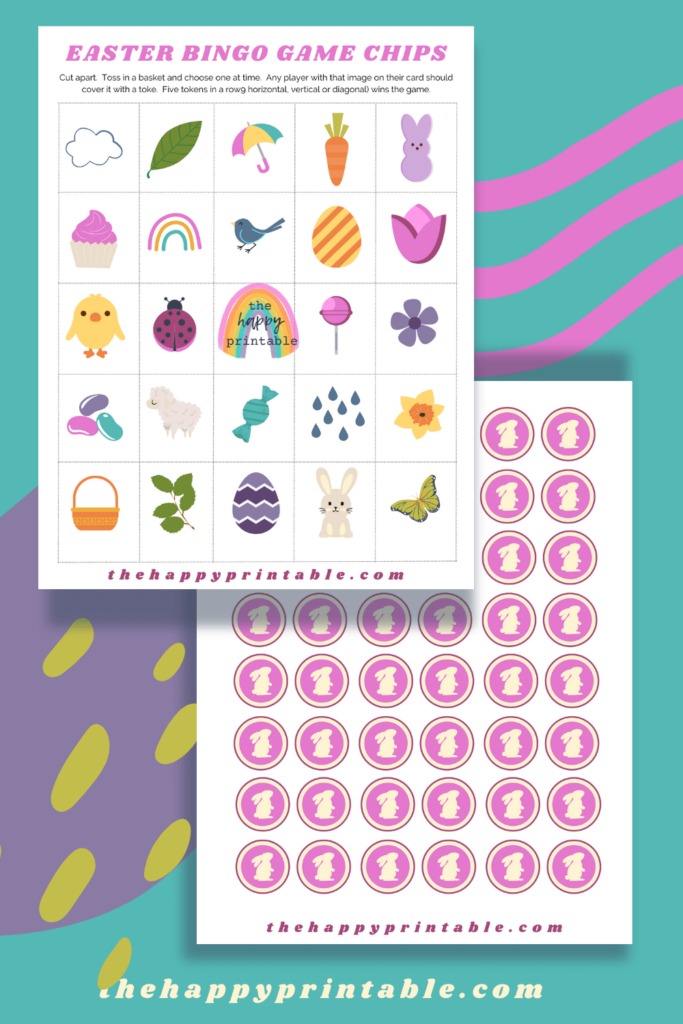 Get this printable Easter game for free….
I made this printable Easter game for you to use in your home or classroom for free when you're a Happy Printable subscriber. Use the form below to sign up, check your email to confirm, and you'll have your free download in seconds!
As a Happy Printable subscriber you'll begin receiving my weekly digital newsletter. I'll be sharing my newest and best free printable resources- you won't want to miss this!
Even if you're already a Happy Printable subscriber you can the same priceless above to get your free download. It's fat and easy and you won't receive multiple emails from me- I promise!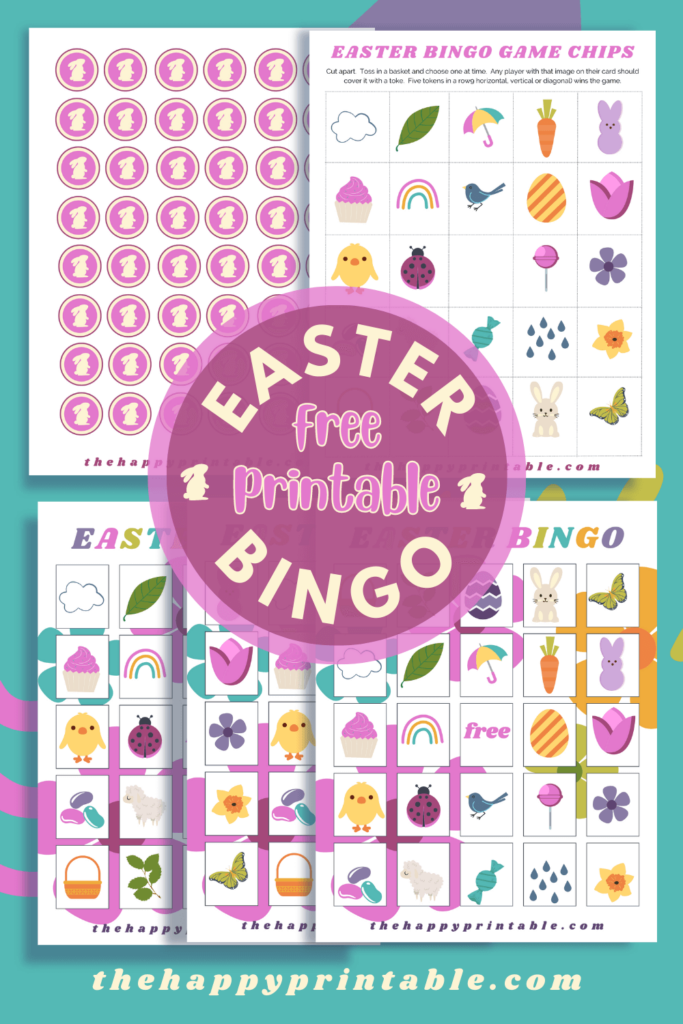 If you enjoyed this printable Easter bingo game please share it with a friend!
Your shares help me keep bringing you quality content- all for free!