As an Amazon Associate I may earn from qualifying purchases, at no additional cost to you.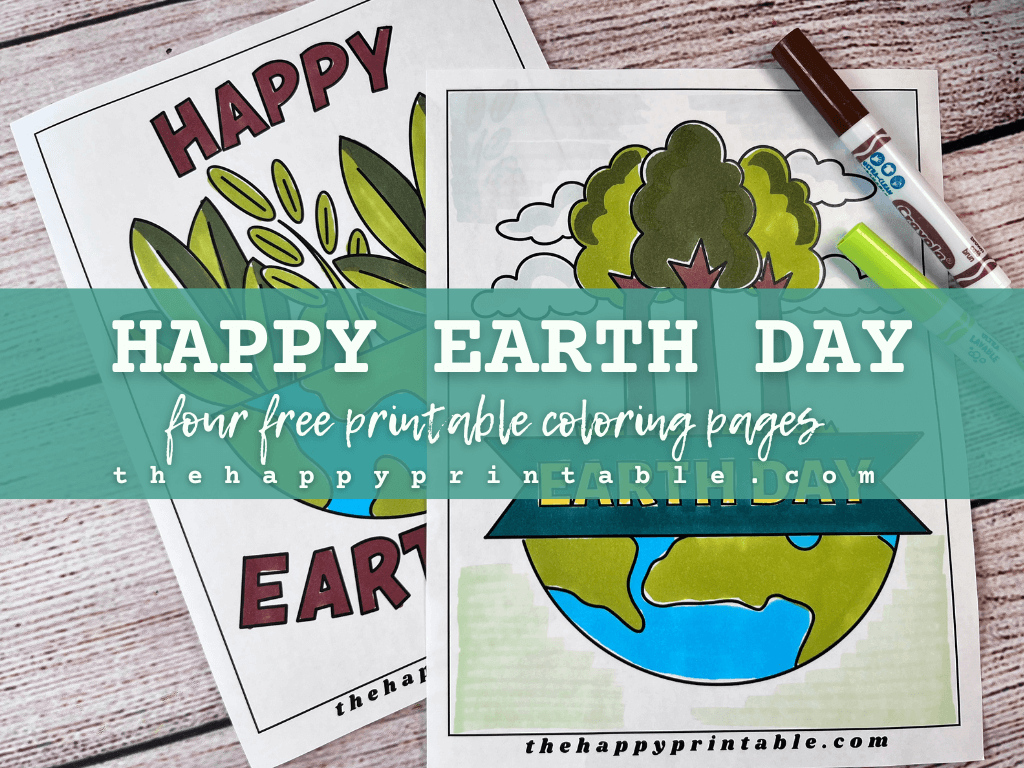 Looking for a fun and creative way to teach your kids about Earth Day? Check out my latest hand-drawn Earth Day coloring pages, designed to educate and inspire young learners about the importance of caring for our planet!
Free printable Earth Day coloring pages…..
These four new Earth Day coloring pages are perfect for kids of all ages and are a great way to encourage them to get involved in environmental conservation efforts. Whether you're a teacher, parent, or simply looking for a fun activity to do with your children, these coloring pages are sure to be a hit!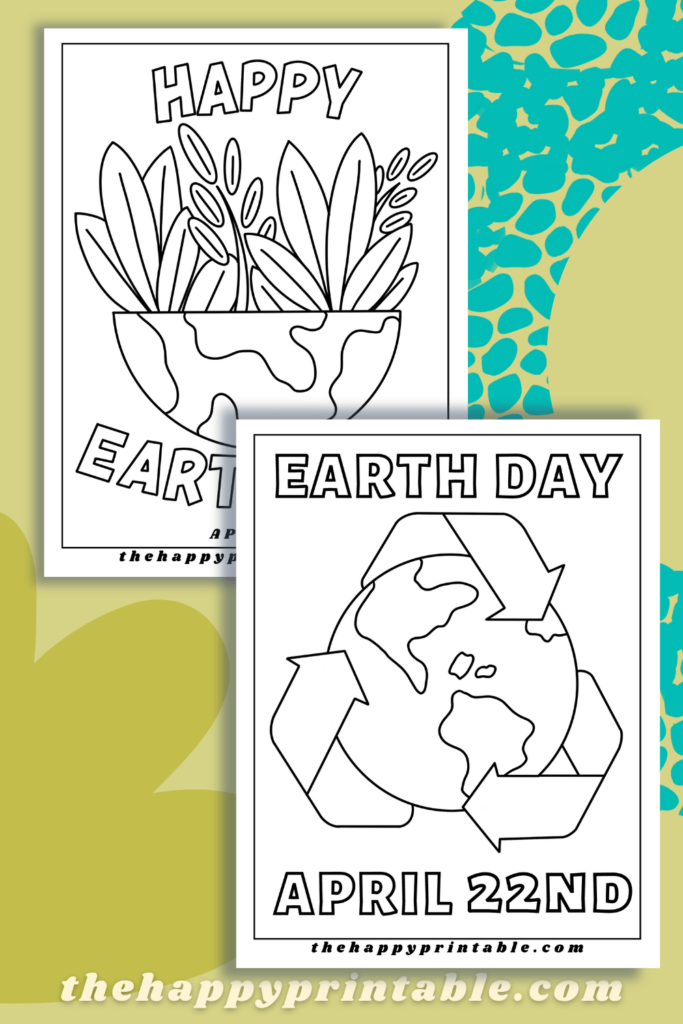 Ideas for using these Earth Day coloring pages…
These hand-drawn Earth Day coloring pages are a versatile resource that can be used in a variety of ways in the classroom. Here are a few ideas:
Coloring activities: Let students color the pages as a fun and engaging activity. You can use these pages during Earth Day themed lessons, science classes, or as an activity during free time.
Classroom decorations: Hang up the finished coloring pages in the classroom to create a festive Earth Day atmosphere.
Writing prompts: Use the images on the coloring pages as writing prompts. Ask students to write a story or poem about the image they colored or to describe how they can make a difference in protecting the environment.
Bulletin board displays: Use the colored pages as part of a bulletin board display. For example, you can have a board dedicated to Earth Day where students can display their finished coloring pages and environmental awareness projects.
Environmental awareness campaigns: Encourage students to take action by using their colored pages to create posters or flyers to promote environmental conservation. These posters can be displayed around the school or in the community to raise awareness about Earth Day and environmental issues.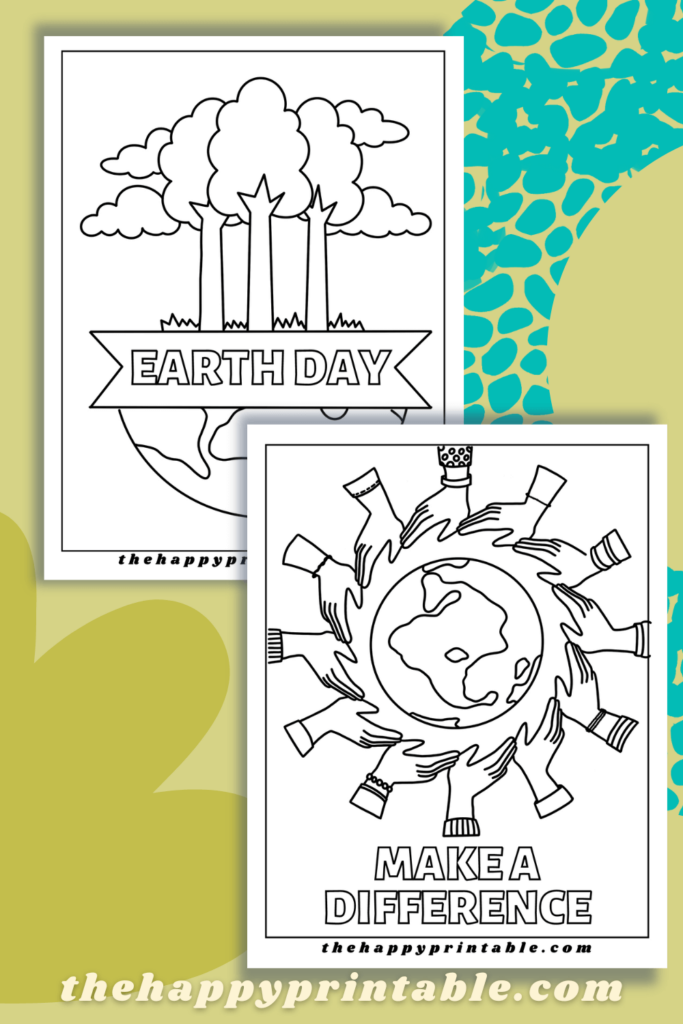 Get the Earth Day coloring pages here….
If you'd like these free printable coloring pages get them here by using the form below. Fill it out, confirm via email, and boom- you've got your coloring pages!
As a Happy Printable subscriber you'll receive my weekly digital newsletter full of my best free resources for your kids!
If you're already a Happy Printable subscriber you can still use the form above to get your free printable Earth Day coloring pages. It's the fastest easiest way to get your free download. You won't receive multiple emails from me no matter how many downloads you receive!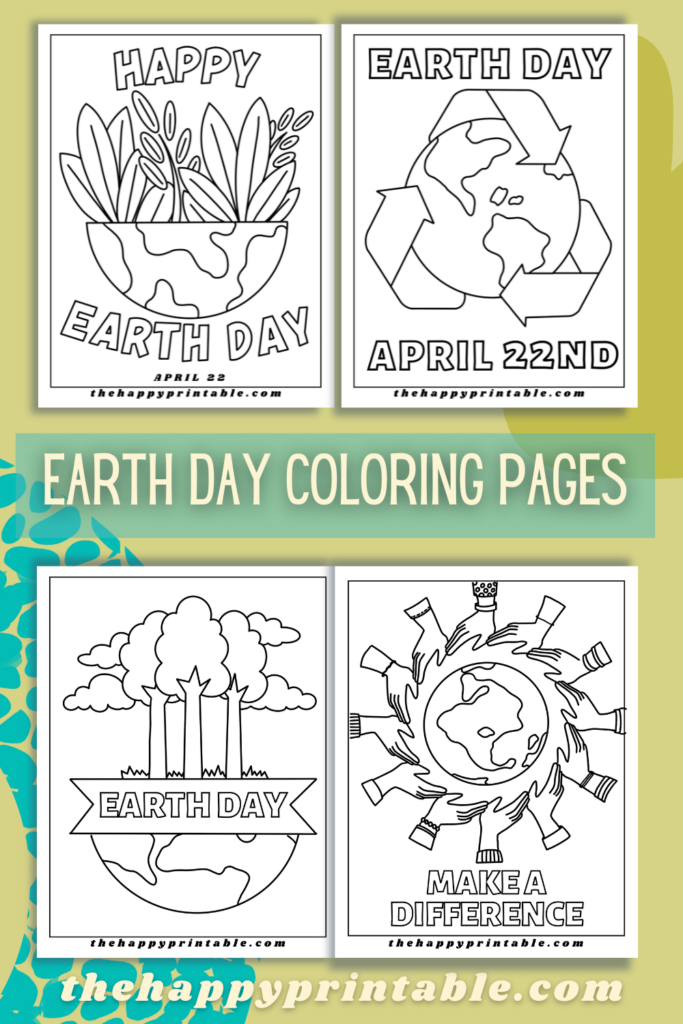 If you love these Earth Day coloring pages share them with someone else that would love them too!
Those shares help me to keep bringing you more free printable resources every week!