As an Amazon Associate I may earn from qualifying purchases, at no additional cost to you.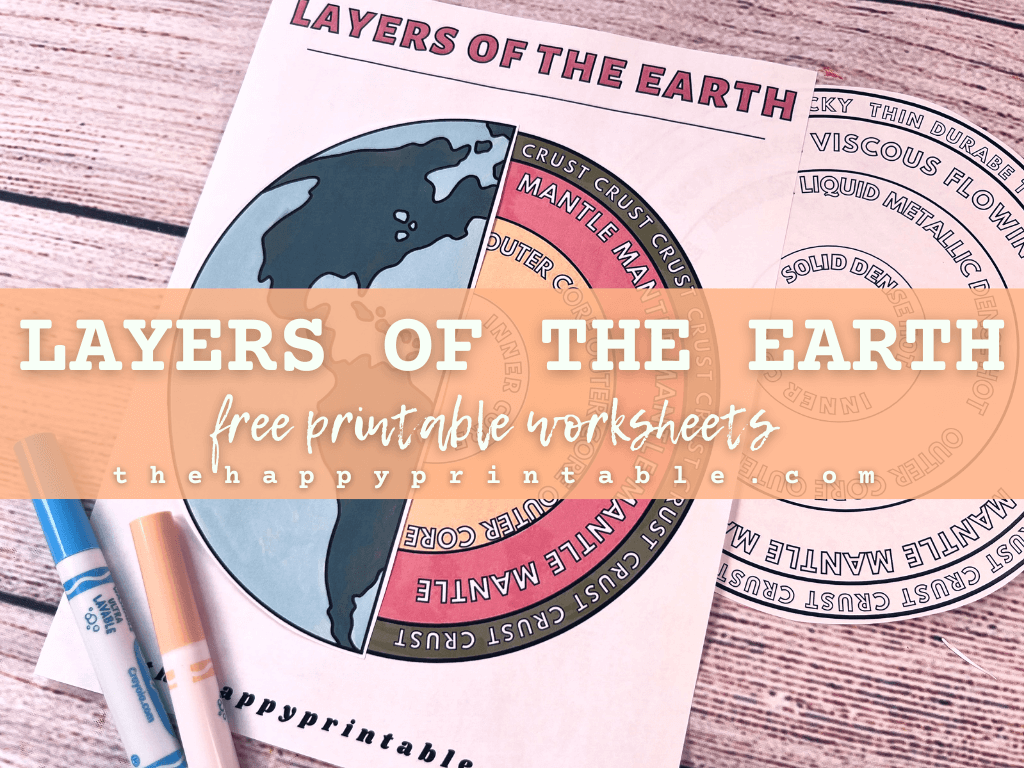 Have you ever wondered what lies beneath our feet? How the Earth is structured and what makes up its core? Well, get ready to dig in, because we have an exciting interactive worksheet that will take you on a visual tour of the layers of the Earth like never before!
Layers of the Earth worksheets….
This two-page worksheet set embarks on a virtual expedition, delving into the Earth's interior in a fun and engaging way.
Original illustrations and diagrams make it easy to teach about the four main layers of the Earth: the crust, mantle, outer core, and inner core.
While one side of the diagram labels the layer of the Earth the other side is filled with adjectives that describe that layer! (That side is hidden in the full color image below!)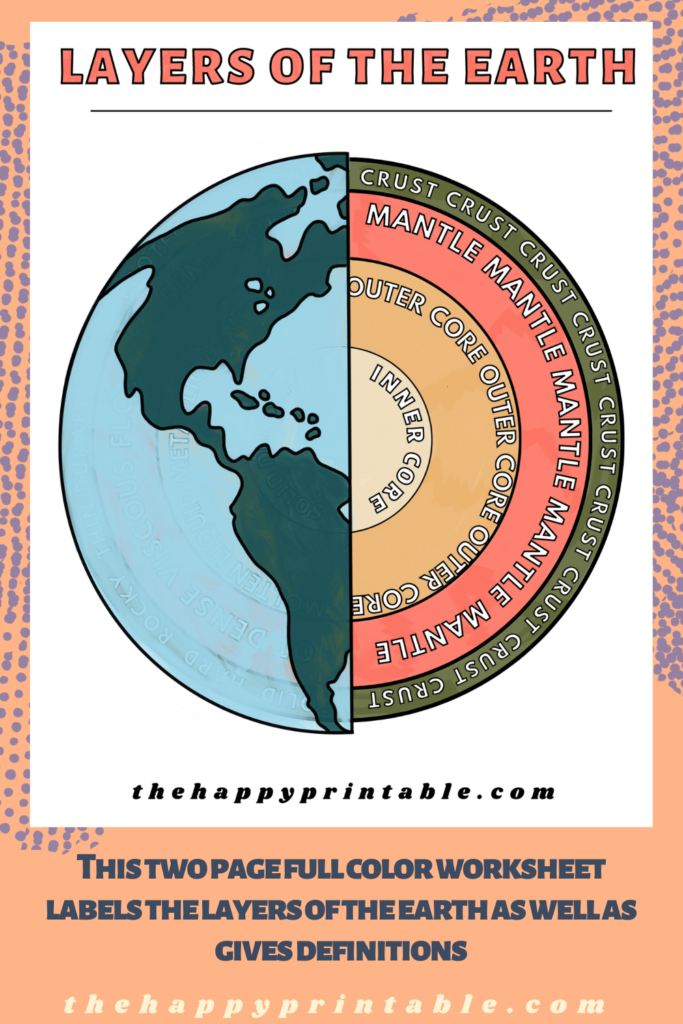 Choose full color or black and white layers of the Earth worksheets….
This free download consists of four pages; two pages of black and white printables, and a full color set.
Choose the black and white set for kids to color and the full color set for display or teaching. Both sets are chock full of information!
Assembling the layers of the Earth…
These worksheets take up two pages. Page one is the large circle with the labels of the Earth's layers.
The second page is an appropriately sized 'half" of an Earth. Staple this so that the Earth covers the left half the layers circle. It's a great way to show that what's on the surface of the Earth is just the beginning!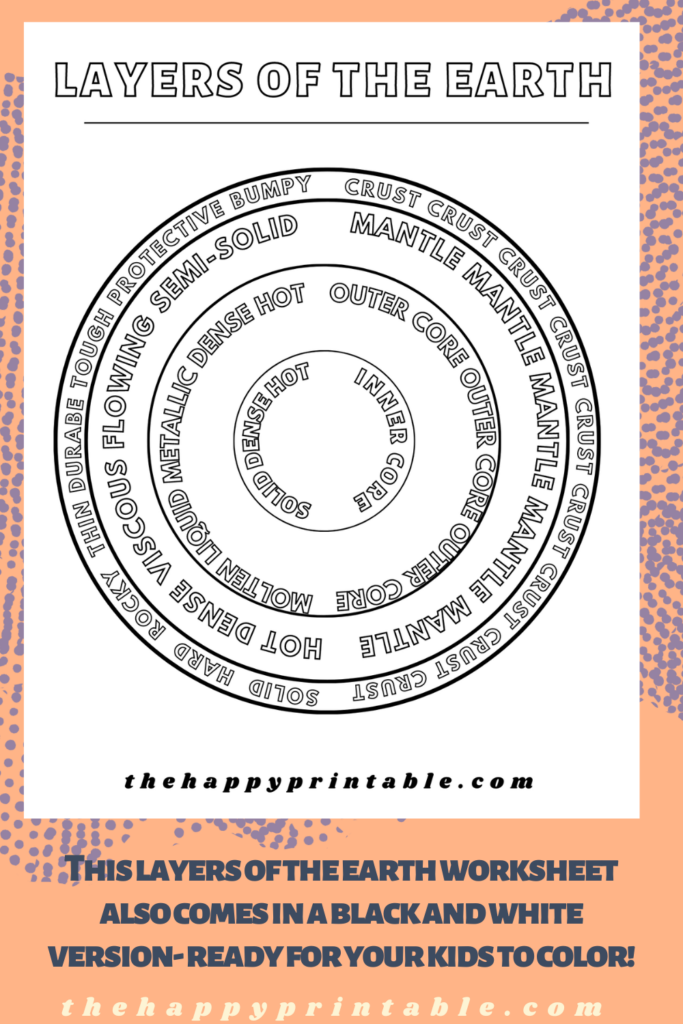 Get your layers of the Earth worksheets here for free!
Both the color and black and white layers of the Earth worksheets come in one free download for all of my Happy Printable subscribers.
Use the form below to sign up, check your email to confirm, and you'll have your downloads in a few seconds.
As a subscriber you'll begin receiving my Happy Printable digital newsletter. I'll never spam you but I will send you my newest and best free printable resources!
If you're already a Happy Printable subscriber I'm so glad you're back! Follow the same easy directions above for downloading and, I promise, you won't receive multiple emails from me!