As an Amazon Associate I may earn from qualifying purchases, at no additional cost to you.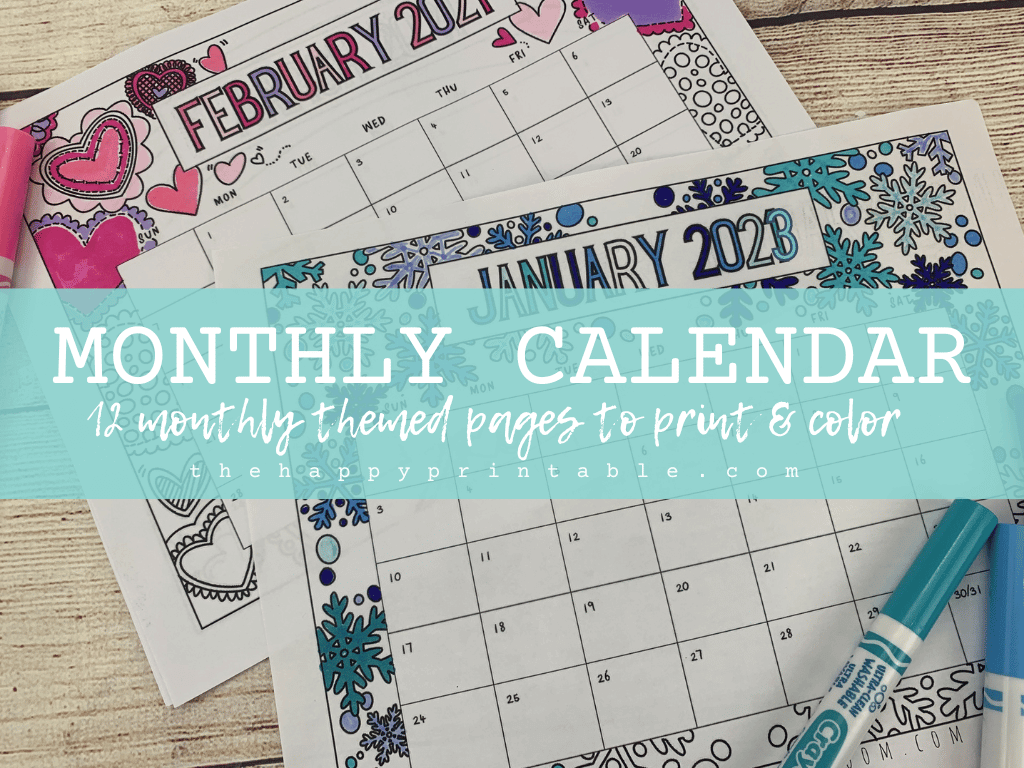 This twelve month calendar calendar prints in black and white for you to add your own color and personality. Each month features a fun seasonal theme.
Printable calendar pages…
These printable calendar pages each feature a hand drawn seasonal theme. I had so much fun drawing these. I hope you and your kiddos have just as much fun coloring them!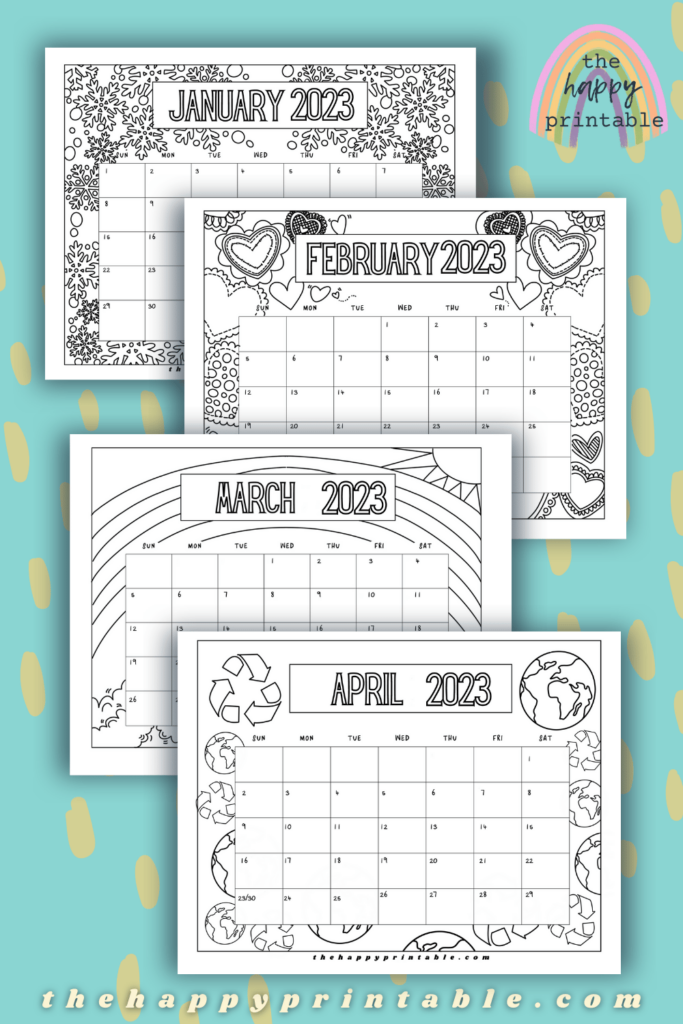 Seasonal calendar themes….
I chose a different theme to illustrate each month. Here's what you'll get…
January- snowflakes
February- hearts
March- rainbows
April- Earth day
May- flowers
June- butterflies
July- suns
August- kids
September- apples
October- leaves
November- pumpkins
December- pine trees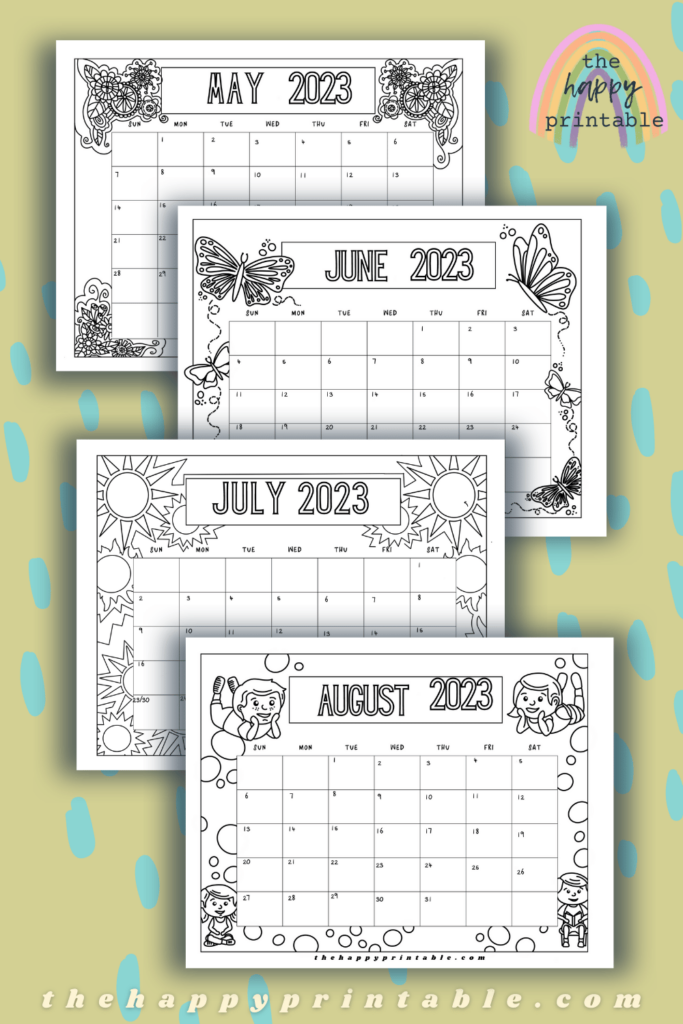 Do you want these printable monthly calendars for FREE?
Do you want a copy of these illustrated monthly calendar pages for your kids to color and use? These beauties are free for Happy Printable subscribers.
Use the form below to become a subscriber. Then check your email and confirm that you really meant to subscribe. Upon confirmation you'll receive the PDF immediately.
As a subscriber you'll also begin to receive weekly emails from me filled with my newest fun (free) printables!
Are you already a Happy Printable subscriber…
If you are already a subscriber- thank you! You can still go through this same process to grab these printable calendar to color.
It's quick and easy! You won't be sent duplicate emails- I promise.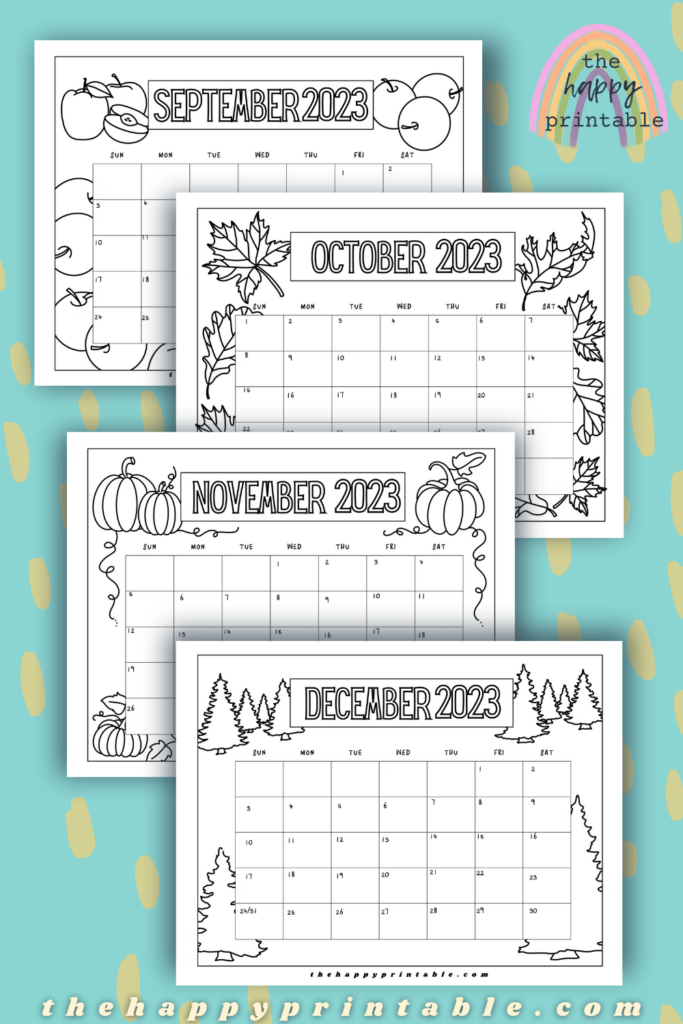 If you like these free printable calendars for kids please share it with a friend!
Every single share helps me to grow and bring you more fun printables- for FREE!