As an Amazon Associate I may earn from qualifying purchases, at no additional cost to you.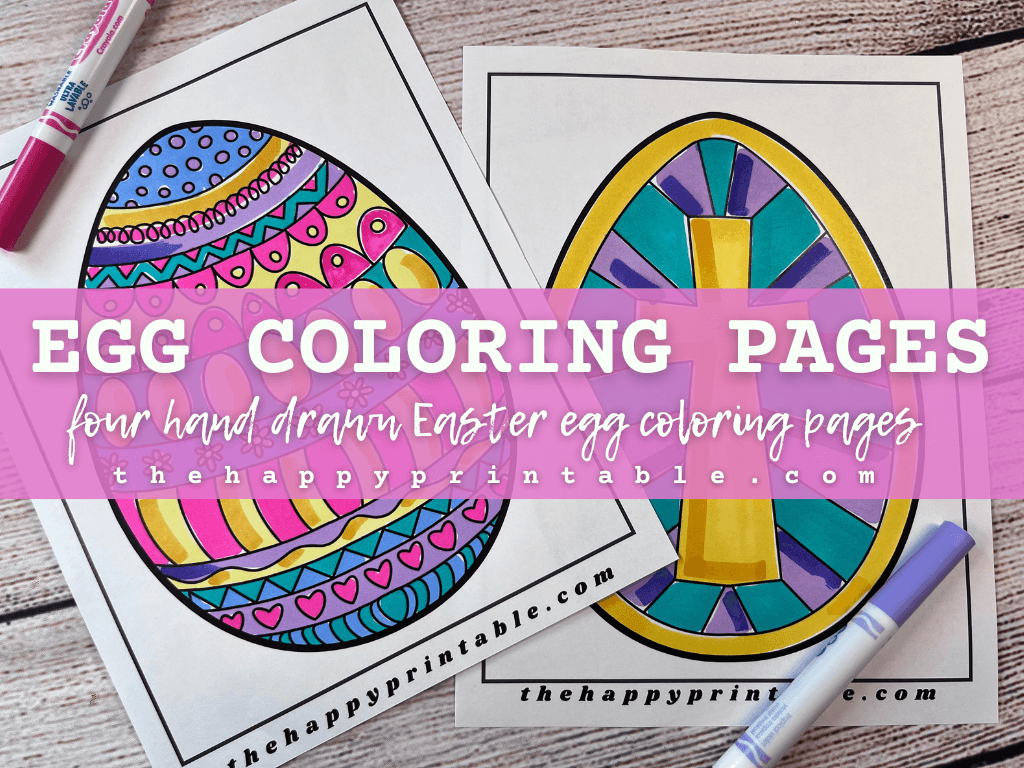 These four free Easter egg coloring pages are a fun and relaxing way to celebrate Easter with kids!
Free printable Easter egg coloring pages….
With Easter just around the corner, it's time to start thinking about fun and festive ways to celebrate the holiday.
One great activity for kids (and adults!) is coloring Easter eggs. To help get you in the spirit, I've created four free printable Easter egg coloring pages that are perfect for a relaxing afternoon or to keep little ones entertained. Best of all, these coloring pages are free to download and print, making them an affordable and enjoyable way to celebrate the season.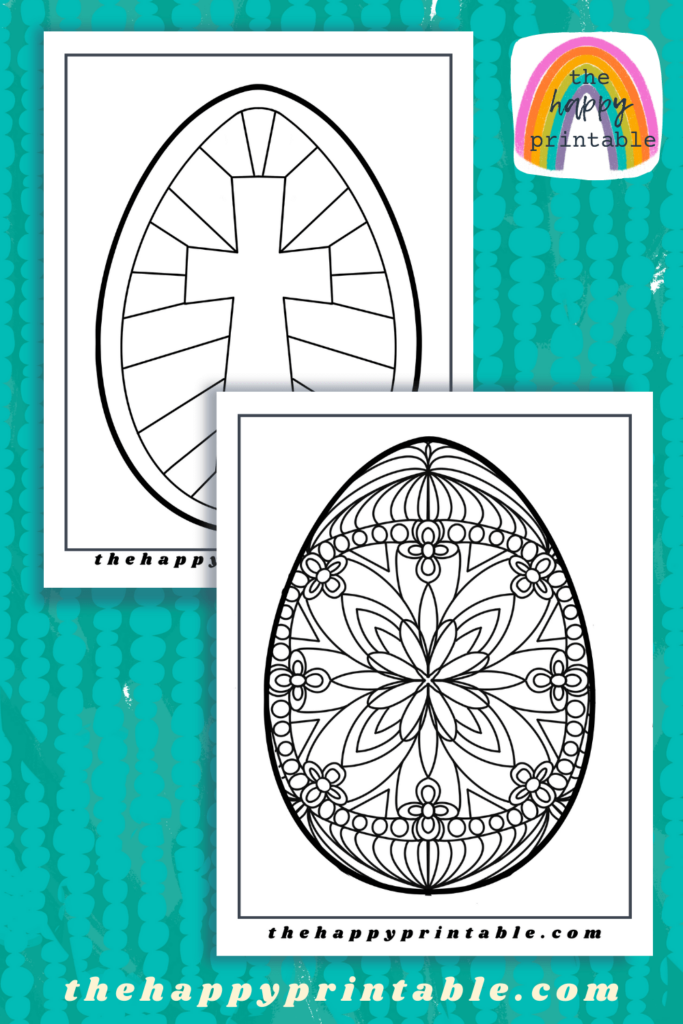 Why use these Easter egg coloring pages….
These Easter egg coloring pages are a great way to keep your little ones entertained and engaged during the Easter season. Plus, they provide a fun and creative outlet for self-expression.
Use these Easter egg coloring pages in a variety of ways – maybe you can have an Easter egg coloring contest in your classroom or at home, and give out prizes for the most creative design or the best use of color.
Use them as a way to teach your kids about different patterns, shapes, and colors.
And let's not forget the therapeutic benefits of coloring – it's a great way to relieve stress and relax. So go ahead and print out these pages, grab some crayons, and let your creativity run wild!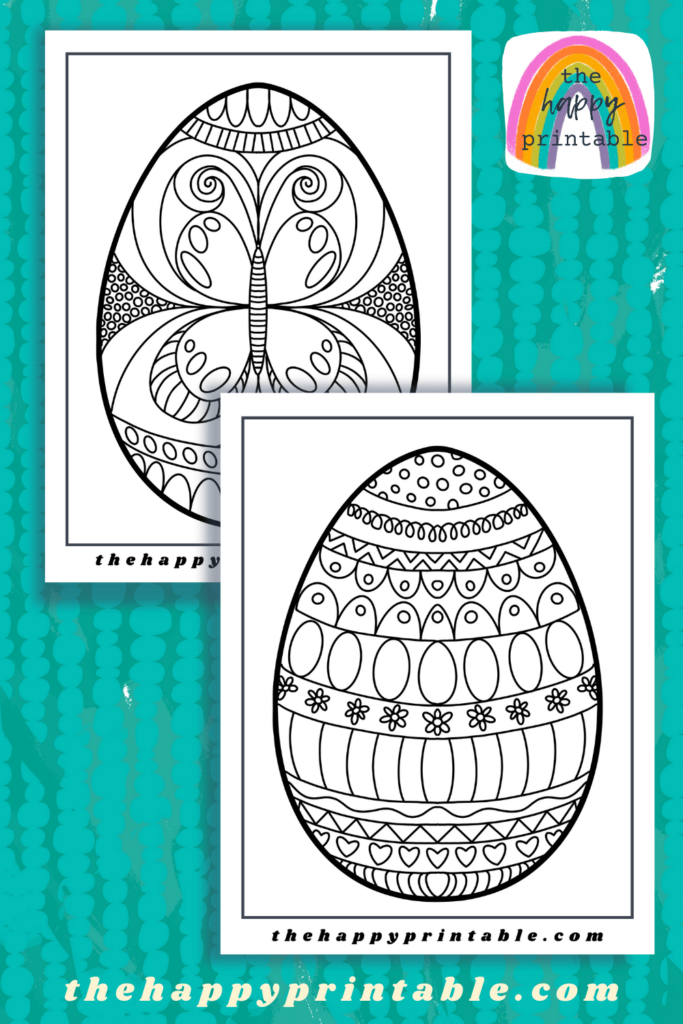 Do you want these Easter egg coloring pages for free?
These four hand drawn coloring pages are yours for free when you're a Happy Printable subscriber. Use the form below, check your email to confirm, and you'll have your coloring pages downloads in seconds.
As a Happy Printable subscriber you'll also receive my digital newsletter. Each week you'll get my newest free printables delivered right to your inbox!
If you're already a HP subscriber- thank you! You can use the same form above. It's the quickest and easiest way to get your free Happy Printable download.
And no matter how many printables you download you'll never receive multiple emails from me!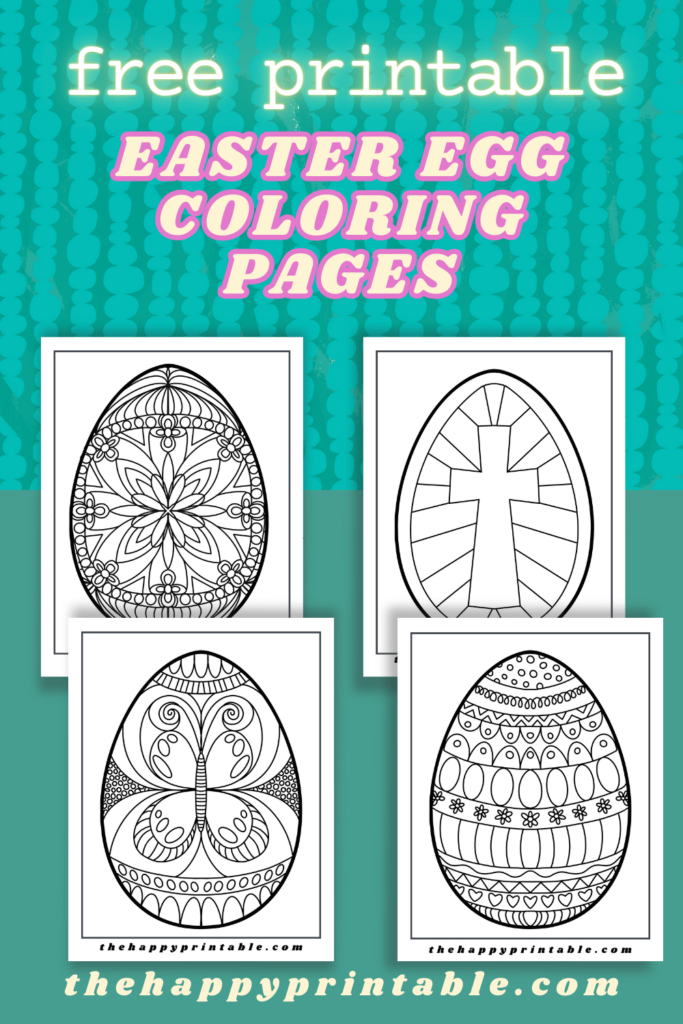 If you liked these free Easter egg coloring pages share them with someone else that would enjoy them!
Every share helps me to keep bringing you amazing printable resources for your kids for free!