As an Amazon Associate I may earn from qualifying purchases, at no additional cost to you.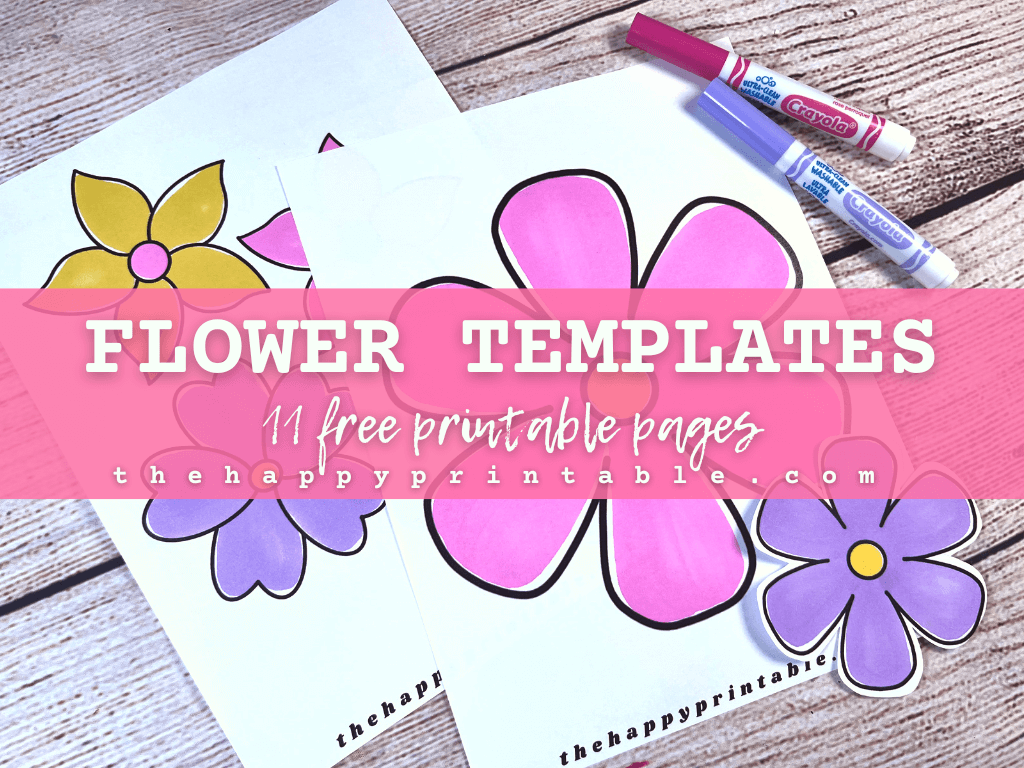 Printable flower templates can be a great tool for classroom teachers. They can be used for a variety of activities such as creating art projects, decorating the classroom, or even as a tool for teaching about plants and flowers.
Flower template printables for you…
Using printable flower templates is a fun and creative way to add a personal touch to your crafting projects. With five different flower shapes available in four different sizes, the possibilities are endless. These templates can also be printed out and used as a stencil, giving you the ability to create multiple flowers with ease.
These templates come with a transparent background which makes them perfect for printing on colorful paper for a quick and colorful flowers with no prep!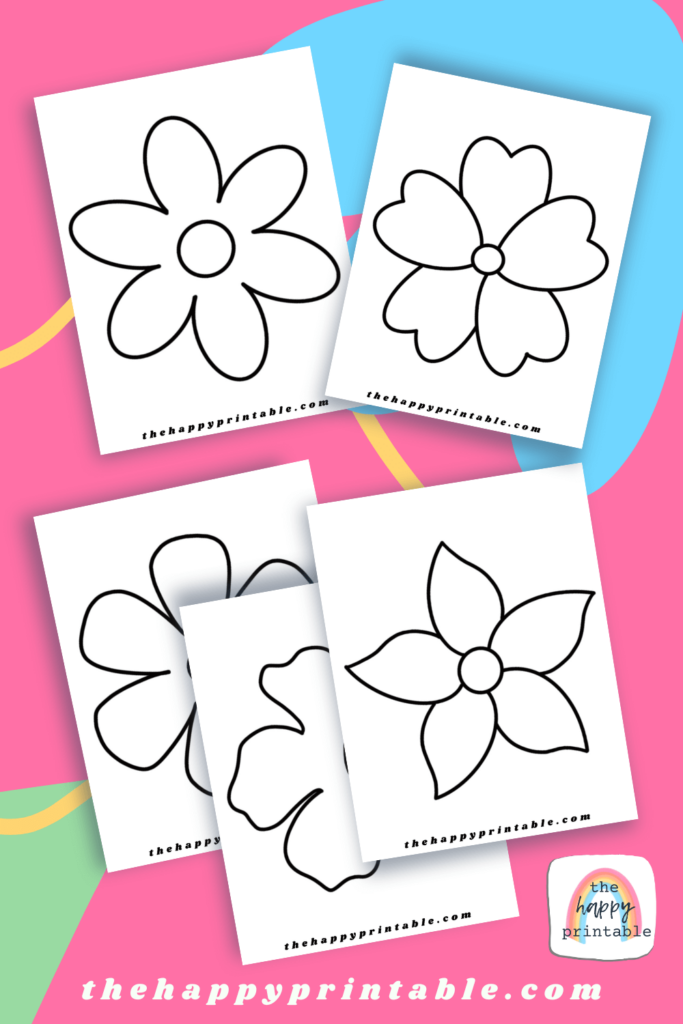 Ways to use these flower template printables…
Have students color or paint the templates and use them to decorate the classroom or bulletin board.
Use the templates to create 3D flowers by cutting out multiple layers and stacking them on top of each other.
Use the templates to teach students about the different parts of a flower by labeling each part and discussing its function.
Have students create a bouquet of flowers by coloring or painting multiple templates and arranging them in a vase or container.
Use the flower templates to create a display or bulletin board.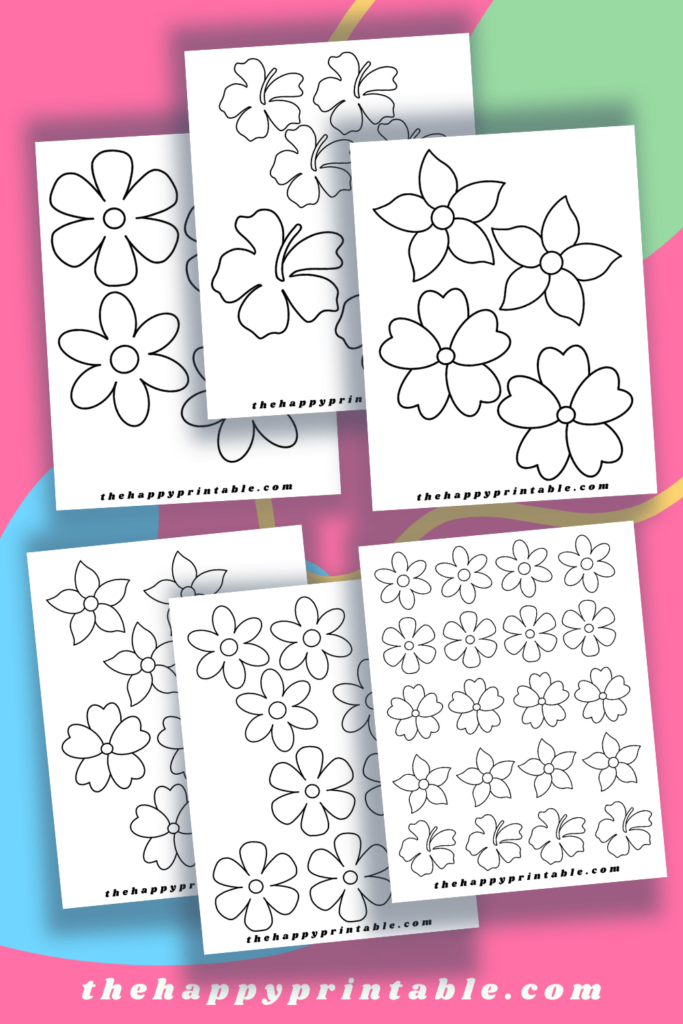 Do you want these printable flower shapes to use in your home or classroom….
I drew these flower template just for you and they're totally free for you to use when you're a Happy Printable subscriber. Just use the form below to sign up. Then go to your email to confirm. As soon as you've confirmed you'll receive your flower templates download immediately.
As a Happy Printable subscriber you'll begin to receive my weekly digital newsletter. I'll never send you spam – just my newest and best free printable resources!
If you're already a Happy Printable subscriber you can follow the same process as above. No matter how many forms you fill out or how many downloads you grab you'll never receive multiple emails from me!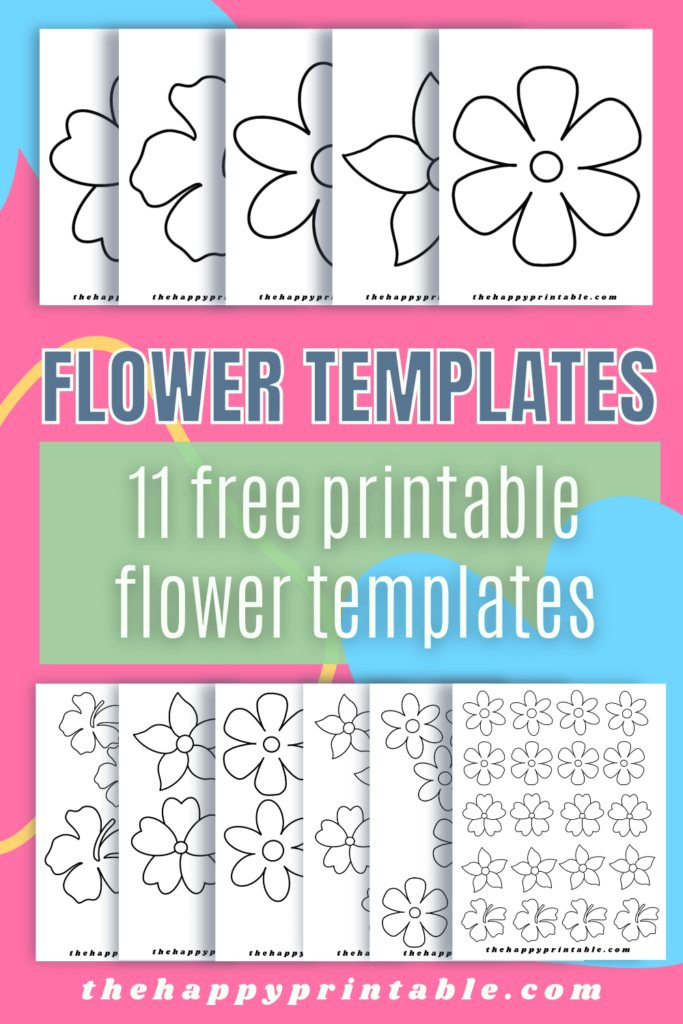 Did you enjoy using these flower template printables? Then share them with someone else that would like them too!
Every share is a huge help that allows me to keep bringing you great resources to sue with your kids!