As an Amazon Associate I may earn from qualifying purchases, at no additional cost to you.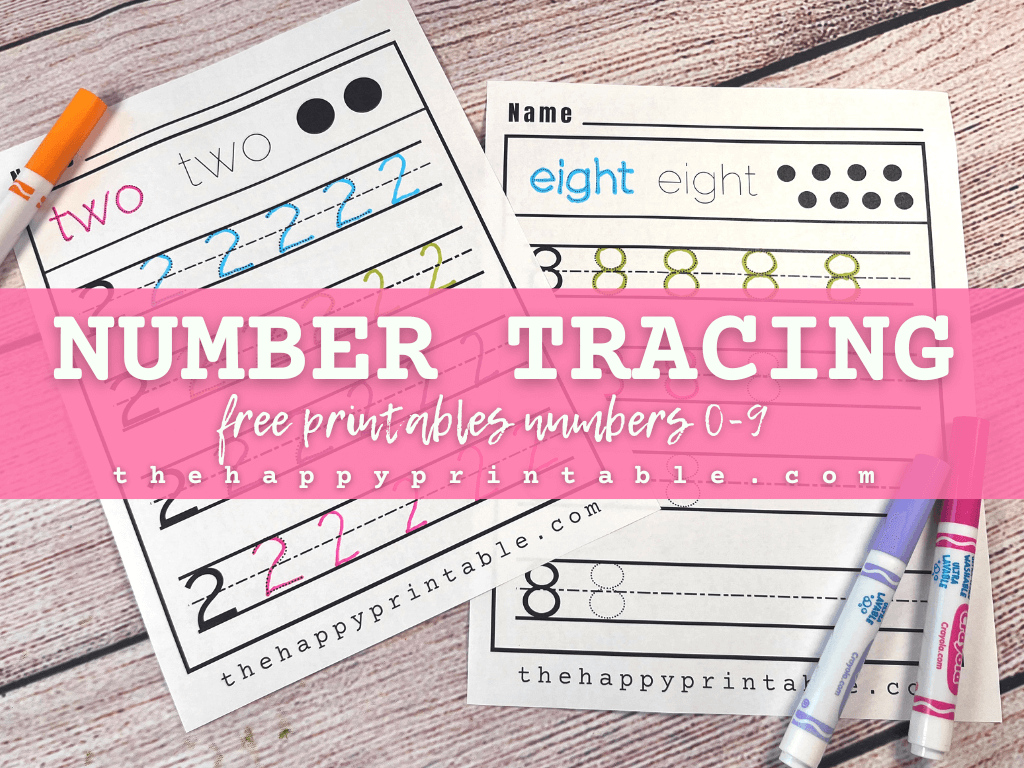 These number tracing worksheets are a fun and effective way to improve math literacy in preschoolers. They can help them learn to recognize numbers, count, develop their fine motor skills, improve their memory, and build confidence.
How to use these number tracing printables in your classroom…
Number tracing worksheets can be a useful tool for building math literacy in preschoolers. Here are some suggestions for using them effectively in a preschool classroom:
Introduce the concept: Before giving out number tracing worksheets, introduce the concept of numbers to the children. You can use objects or visuals to show the children what each number represents.
Demonstrate: Show your young people how to trace the numbers correctly. Model the correct formation of each number, and show them the correct direction of each stroke.
Provide guidance: As the children begin tracing the numbers, provide guidance and support. Check on your child and offering feedback as needed.
Encourage independence: As students become more comfortable with tracing numbers, encourage them to work independently. This can help them build confidence in their math abilities.
Reinforce learning: Reinforce the children's learning by incorporating number tracing into other classroom activities. For example, you could have the children trace numbers in sand or shaving cream during sensory play, or ask them to trace numbers on the chalkboard during circle time.
By using number tracing worksheets in a variety of ways, you can help preschoolers develop their math literacy skills in a fun and engaging way. Remember to provide guidance and support as needed, and to reinforce learning through a variety of activities.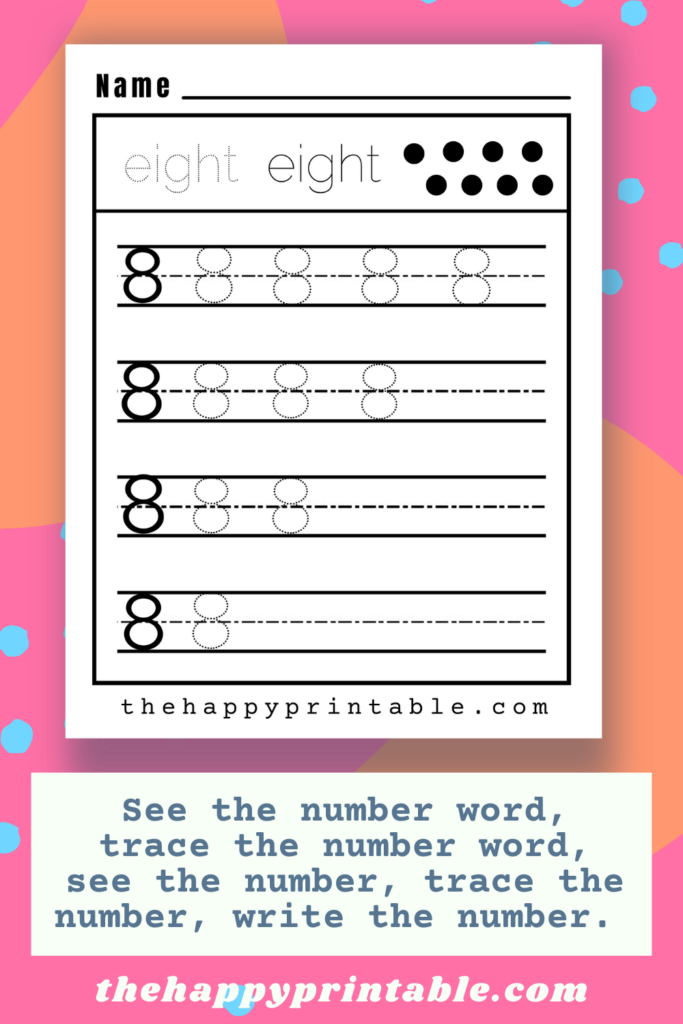 Why use these number tracing worksheets in your classroom?
Tracing numbers is a fun and effective way to improve math literacy in preschoolers. Here are some ways these number tracing worksheets can help your student:
Number recognition: Tracing numbers helps children to learn how to recognize numbers. As they trace the numbers, they will become familiar with the shape and form of each number.
Hand-eye coordination: Tracing numbers can improve a child's hand-eye coordination. It requires them to use their hands to follow a specific pattern, which can help them develop their fine motor skills.
Counting: Tracing numbers can also help children learn to count. As they trace each number, they can count the strokes or say the numbers out loud.
Memory: Tracing numbers can improve a child's memory. As they repeat the tracing process, they will remember the shape and form of each number, which can help them later when they encounter numbers in other contexts.
Confidence: Tracing numbers can also help build a child's confidence. As they learn to trace numbers accurately, they will feel more confident in their ability to tackle math-related tasks.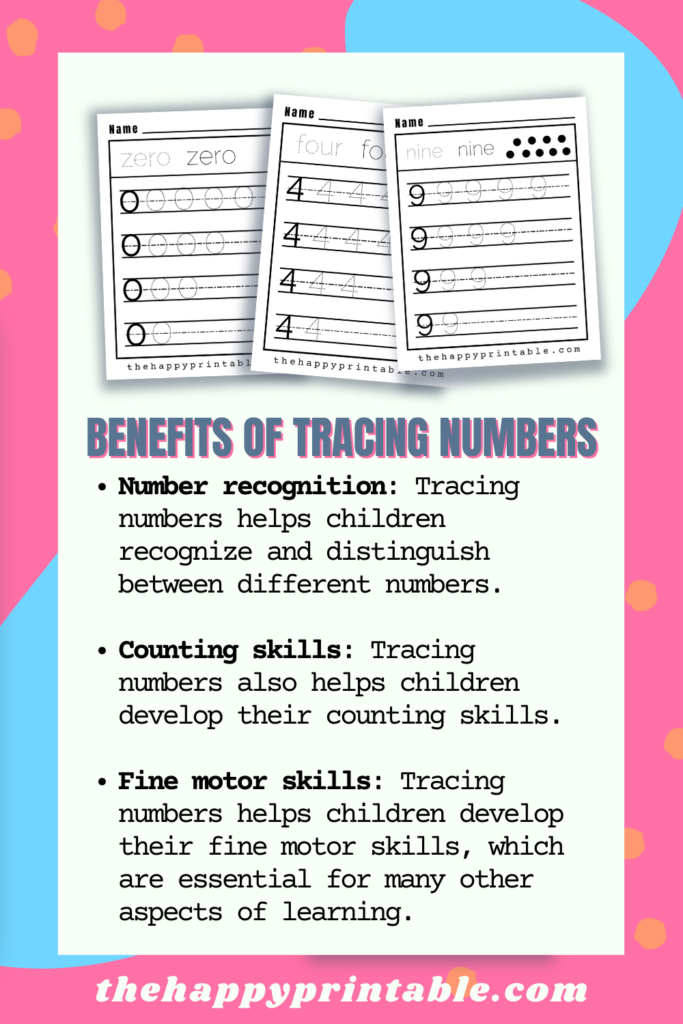 Do you want these number tracing printables for your own kiddos?
Use the from below to become a Happy Printable subscriber and grab your number tracing worksheets for free! Fill in the form below and then head to your email inbox to confirm your subscription. Upon confirmation you'll receive your number worksheets immediately.
As a Happy Printable subscriber you'll also begin to receive my weekly digital newsletter. No spam, just me, sending you the best of my creative (and free) resources for kids!
If you're already a Happy Printable subscriber- thank you! Use the same form and the same easy process as described above. You'll get your downloads in seconds and I promise- you won't receive double emails from me no matter how many downloads you grab!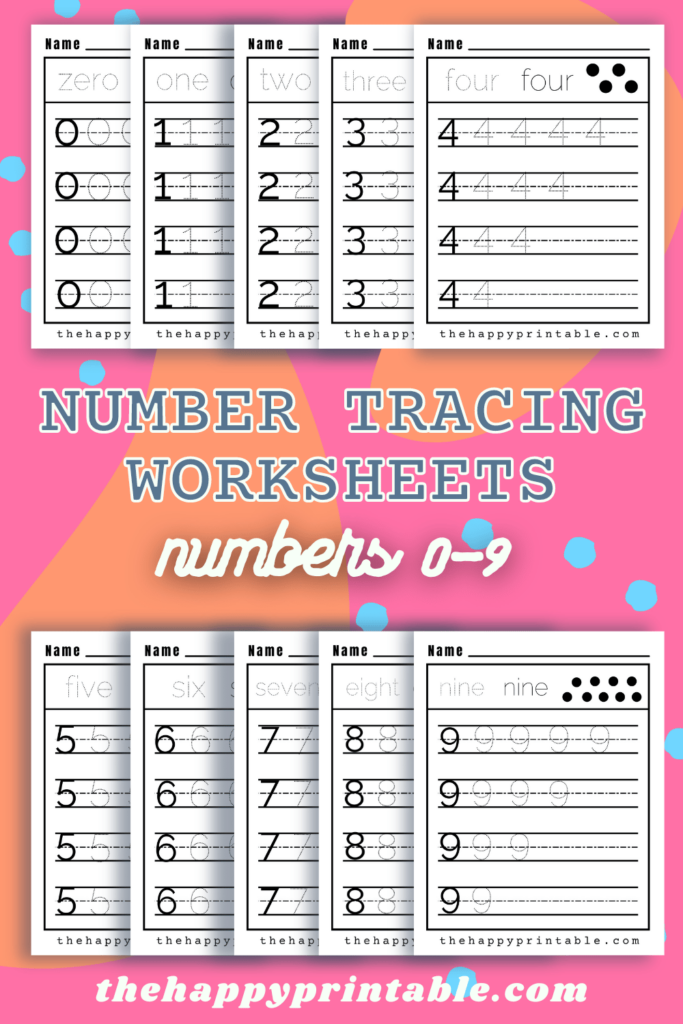 If you enjoyed these number tracing worksheets please share them with someone else you know would love them too!
Every time you hit "share" it helps me to grown and bring you even more unique resources!