As an Amazon Associate I may earn from qualifying purchases, at no additional cost to you.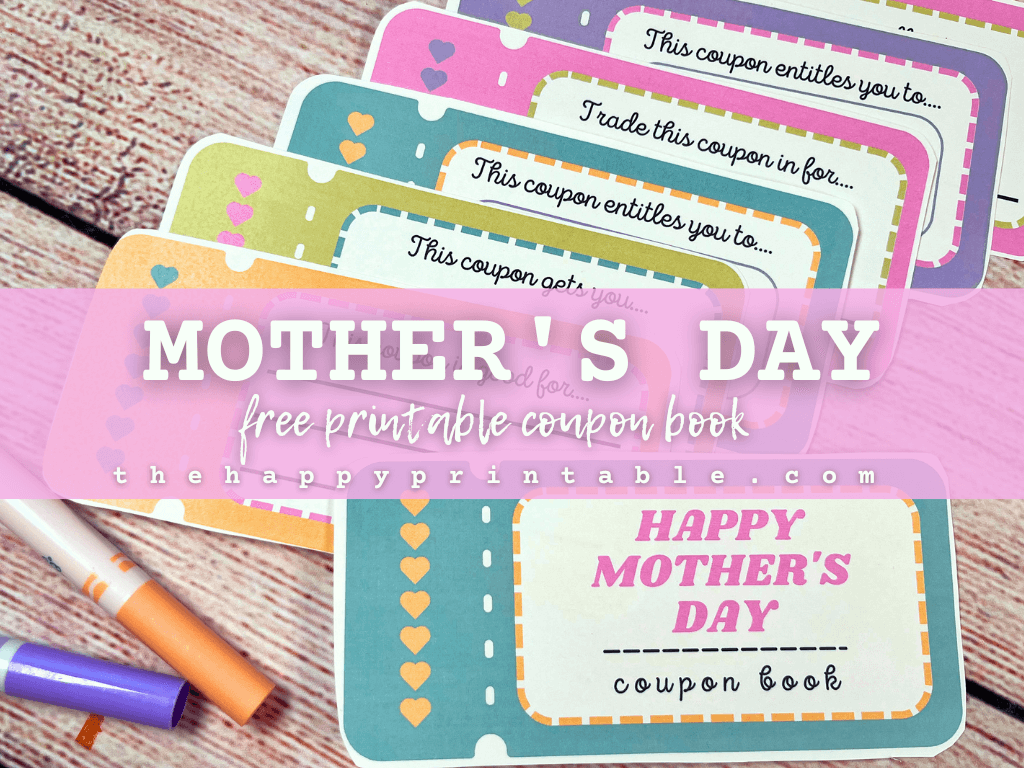 Looking for a creative and heartfelt Mother's Day gift that your kids can make? Look no further than our printable Mother's Day coupon book!
Mother's Day coupons for mom….
This special coupon book includes blank spaces for your kids to write and draw their own unique promises of love and appreciation for Mom. It's a fun and easy project that's sure to make her day!
Ideas for what to write on Mother's Day coupons….
Breakfast in bed
Clean the house (or a specific room)
Do the laundry
Wash the dishes
Make dinner
Take out the trash
Walk the dog (or take care of another pet)
Give Mom a foot massage
Run an errand (e.g. pick up groceries, go to the post office)
Help with gardening or yard work
Have a movie night with Mom (kid's choice)
Read a book together
Go on a picnic
Have a tea party or other special snack time
Write a letter or draw a picture for Mom
Play a game together
Do a craft together
Have a dance party
Give Mom a break (e.g. watch the younger siblings, give her time to relax)
Of course, these are just suggestions! Kids can get creative and come up with their own ideas too.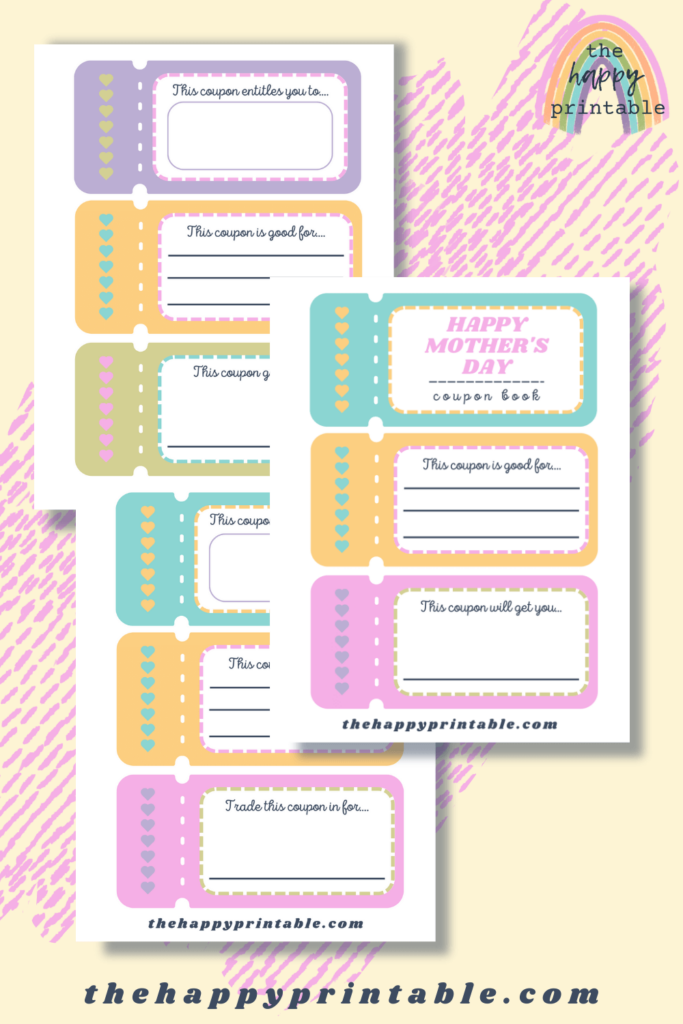 Do you want to print these Mother's Day coupons?
You can download this printable book of Mother's Day coupons for free when you're a Happy Printable subscriber. Just use the form below to sign up and head to your email to confirm. As soon as you've confirmed you'll get your download immediately.
As a Happy Printable subscriber you'll also receive my weekly digital newsletter. I'll be sending you my newest and best free printables right to your inbox!
If you're already a subscriber you can use the same form above to get your Mother's Day coupon book. it's the fastest and easiest way to get your free download!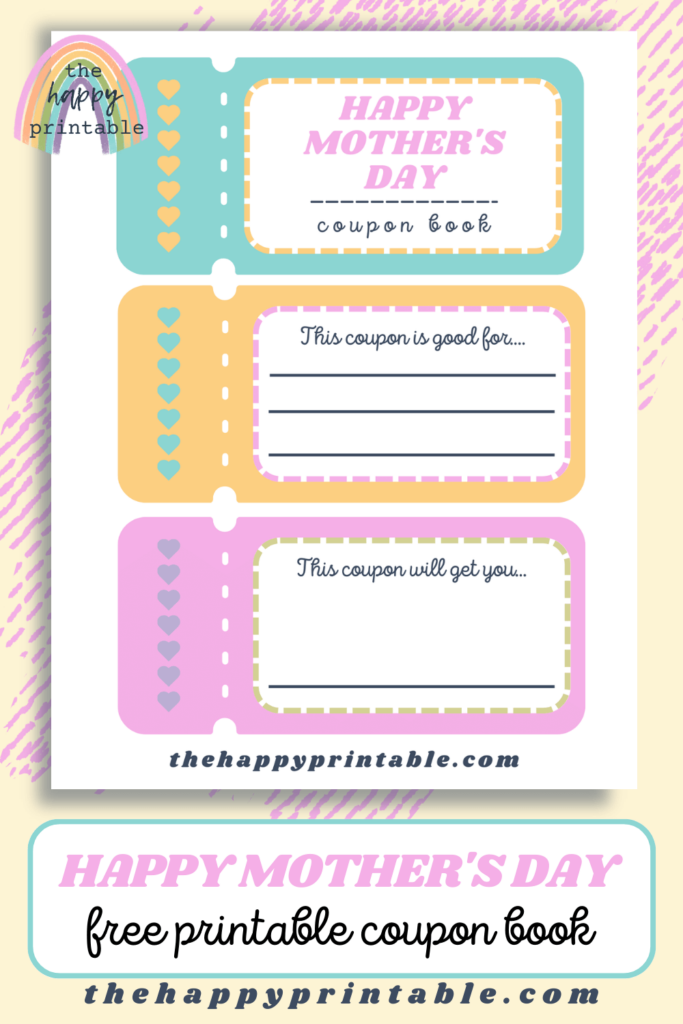 If you loved this printable coupon book please share it with someone else that would enjoy it too!
Every share helps me to keep bringing you more and more great free content!