As an Amazon Associate I may earn from qualifying purchases, at no additional cost to you.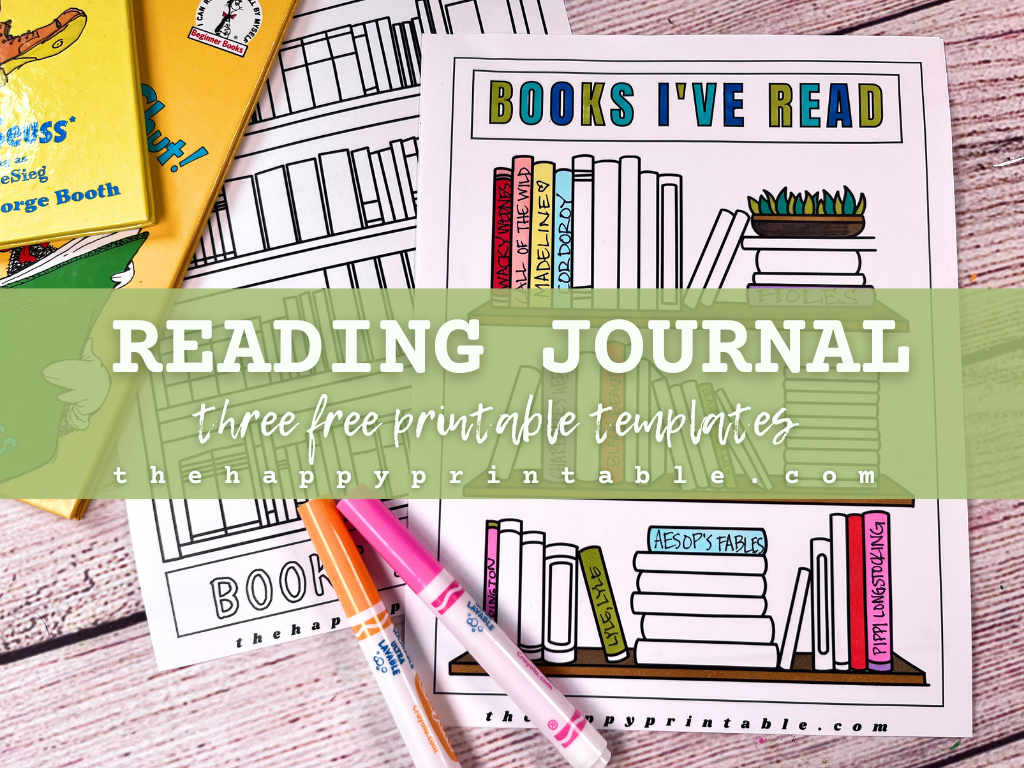 In a world filled with digital distractions, cultivating a love for reading in our children can be a challenging task. I'm thrilled to share these free printable reading journal templates that blend the joy of coloring with the satisfaction of documenting completed books.
Printable reading journal templates….
Designed as captivating coloring pages featuring stacks and rows of beautifully hand-drawn books, these reading journals provide a unique and interactive way for kids, teens, and even adults to engage with their reading materials. Not only will these templates unleash their inner artists, but they will also foster a sense of pride and accomplishment as they fill each book's spine with the titles of the stories they've devoured.
The benefits of keeping a reading journal….
Encourages Reading Comprehension: By reflecting on their reading experiences, children and teens improve their understanding of the stories, characters, and themes encountered. This active engagement enhances reading comprehension skills and promotes critical thinking.
Fosters Creativity: Coloring the book illustrations in the reading journal templates stimulates creativity and self-expression, allowing young readers to personalize their entries and make each page uniquely theirs.
Enhances Goal Setting and Tracking: With a dedicated space for recording completed books, these templates empower children to set reading goals and track their progress. This practice cultivates a sense of achievement and motivates them to explore new literary worlds.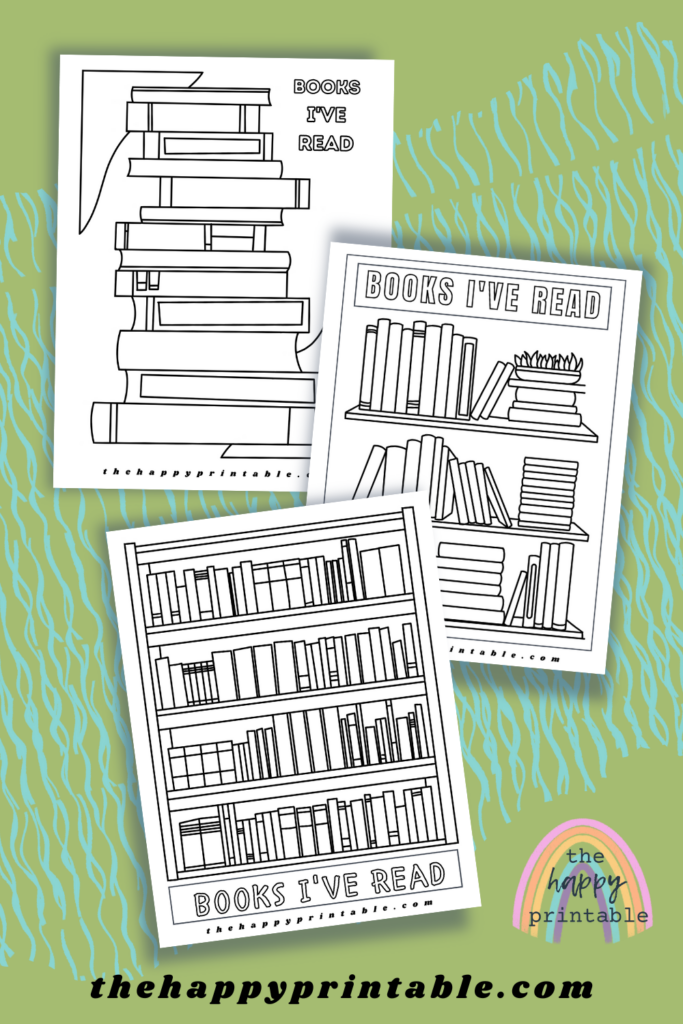 Get these printable reading journal templates for free….
If you want to use these free printable reading journal template with your kids you can get them for free when you're a Happy Printable subscriber. Use the form below to subscribe, check your email to confirm, and you'll have your download in seconds!
As a subscriber you'll also receive my weekly digital newsletter. It's a short and sweet delivery full of my best and newest creative printable resources- all free for you!
If you're a current Happy Printable subscriber you can use the same form and process to get you printable reading journal template. It's the fastest and easiest way to get your Happy Printable download!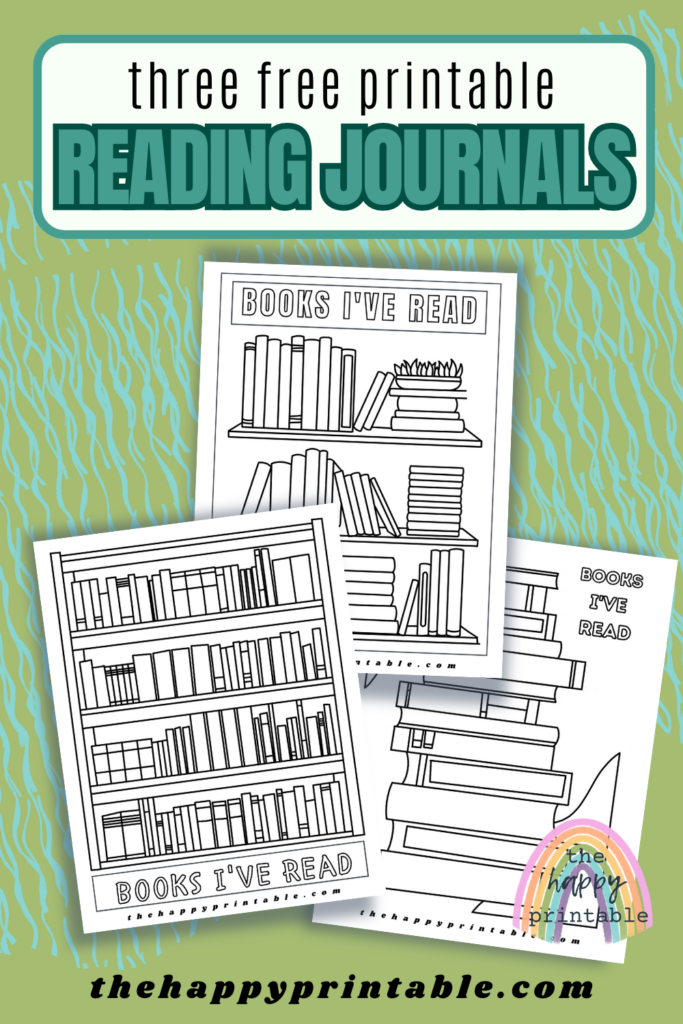 If you love these printable reading journal templates please share them with another book loving friend!
Sharing is a huge boost to me and helps me to keep bringing you more great resources to print!