As an Amazon Associate I may earn from qualifying purchases, at no additional cost to you.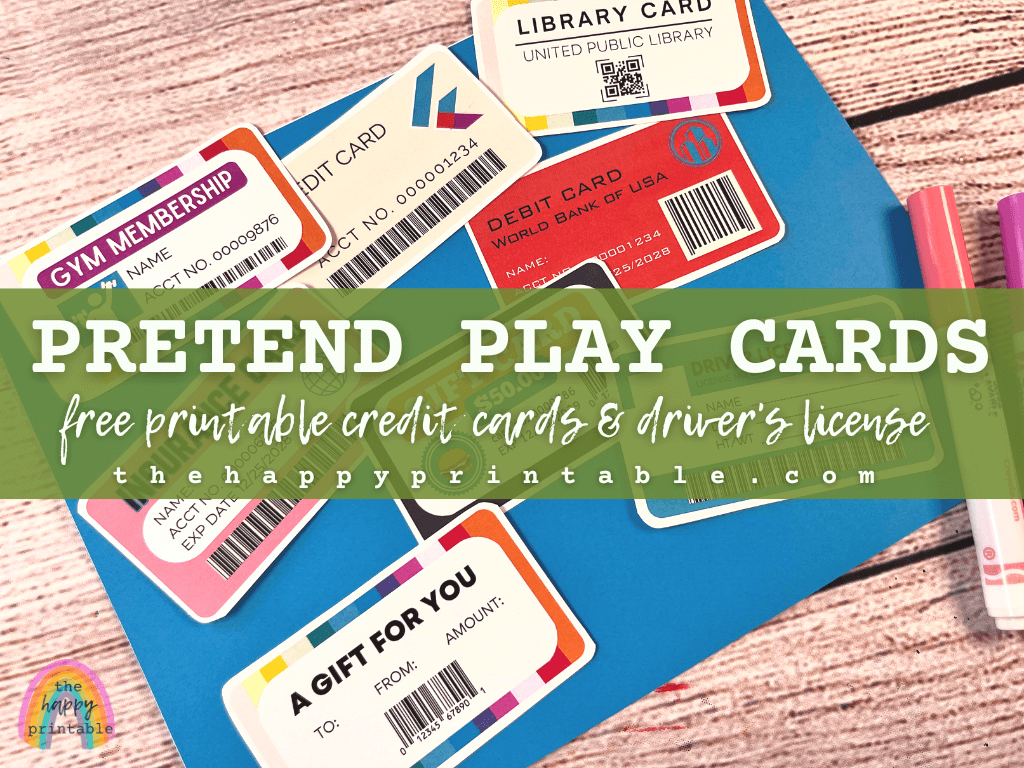 Printable pretend driver's licenses and credit cards can be a fun way to engage kids in imaginative play and help them learn about financial literacy and responsibility.
Printable driver's
Sure, here are some creative ways to use printable driver's license and pretend printable credit cards with kids in a home or classroom setting:
Role-playing games: Kids can pretend to be drivers and use their printed licenses to drive toy cars, or use the credit cards to buy items from a pretend store.
Financial literacy lessons: Teach kids about responsible spending and budgeting by assigning them a certain amount of pretend money and having them make purchases with their printed credit cards.
Creative writing exercises: Have kids create a story about their imaginary persona, including their name, age, occupation, and driving history (using the printed driver's license).
Math games: Use the printed credit cards to teach kids about addition and subtraction as they calculate their pretend purchases and remaining balances.
Scavenger hunt: Hide printed driver's licenses and credit cards around the house or classroom, and have kids find them as part of a fun scavenger hunt.
Memory game: Print multiple copies of the driver's licenses and credit cards, and play a matching game where kids have to match the right license to the right credit card.
Pretend travel: Create a pretend travel agency, where kids use their printed driver's licenses and credit cards to plan and book their dream vacations.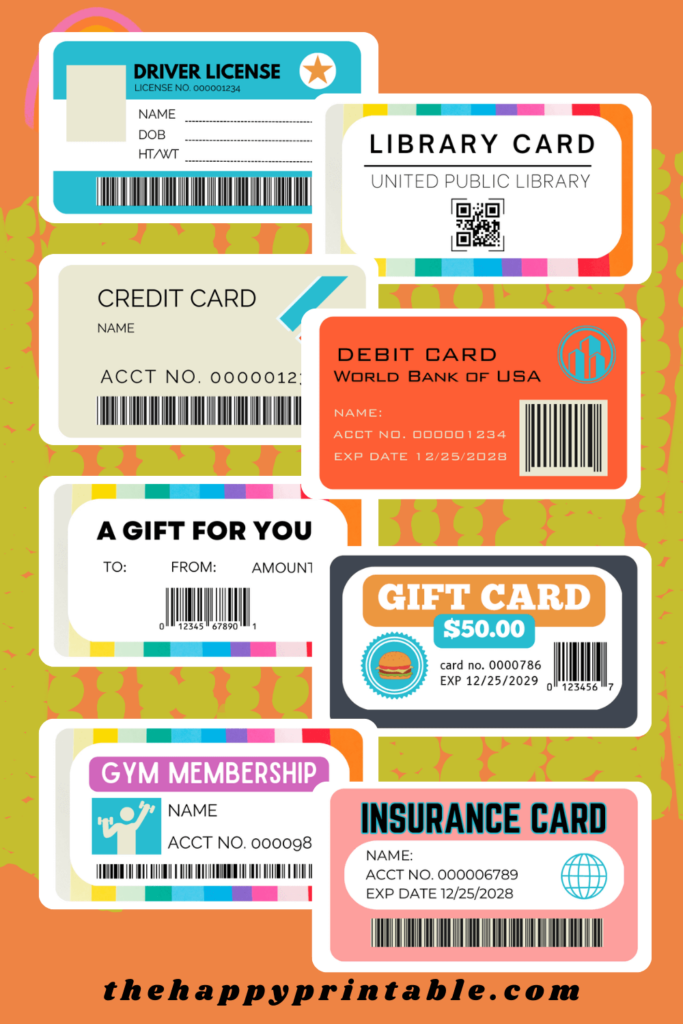 Do you want these printable credit cards and driver's license for your own kids pretend play?
I made these printable cards for your and your little ones to use for free when you're a Happy Printable subscriber. Use the form below to sign up, it's free. Check your email to confirm your subscription and you'll receive your printable pretend play cards download immediately.
When you're a Happy Printable subscriber you'll receive my weekly digital newsletter. You can look forward to my newest free printable resources right to your inbox!
If you're already a loyal Happy Printable subscriber-thank you! Use the same easy form above to get your free printable driver's license and credit card printables. It's the fastest and easiest way to get your free Happy Printable downloads!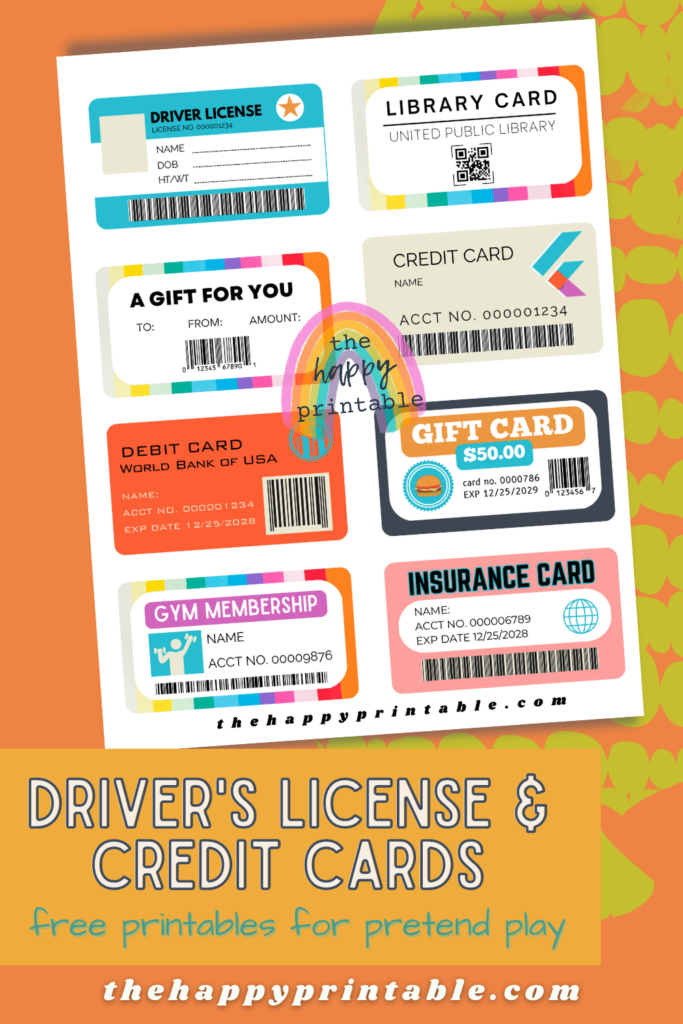 If you enjoyed these printable pretend credit cards please share this post with a friend that would love it!
Every share helps me to keep bringing you more quality printable resources!