As an Amazon Associate I may earn from qualifying purchases, at no additional cost to you.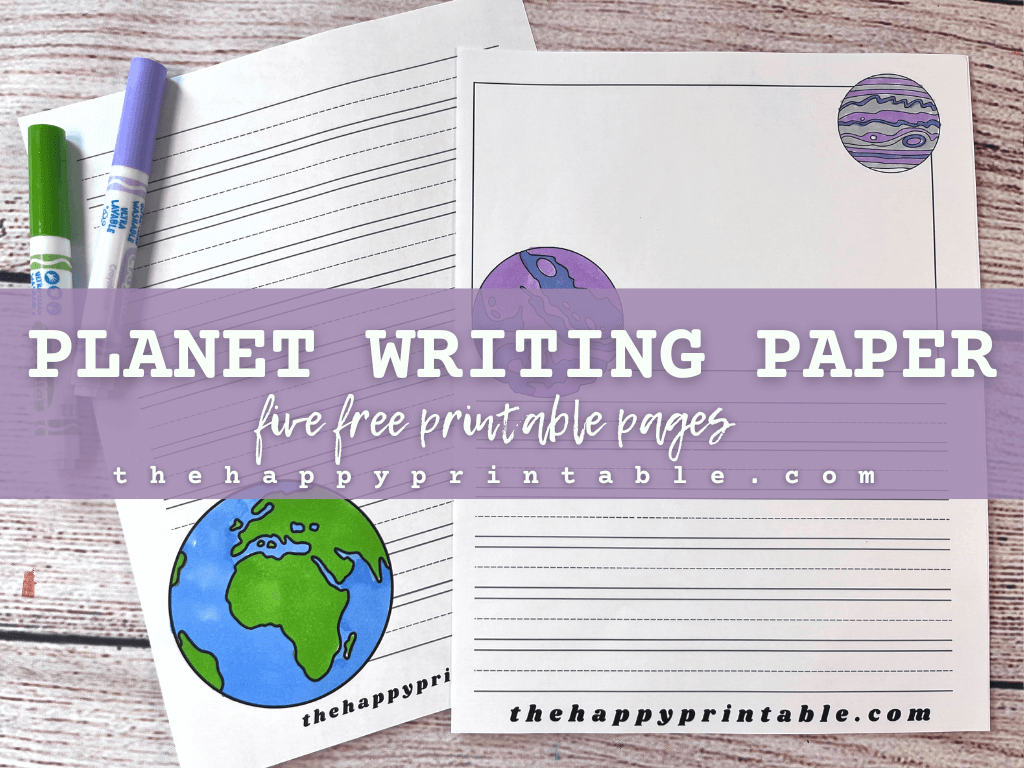 Get ready to blast off into a world of writing fun with these five awesome planet themed writing papers, perfect for teachers and parents to use with their little astronomers in training!
Blast off into writing fun….
These printable papers are not only a great way to encourage kids to practice their writing skills, but they also provide a fun and imaginative backdrop for their creative stories and ideas. Whether your child dreams of exploring the stars or just loves all things space-themed, these planet themed writing papers are sure to spark their curiosity and inspire their imaginations.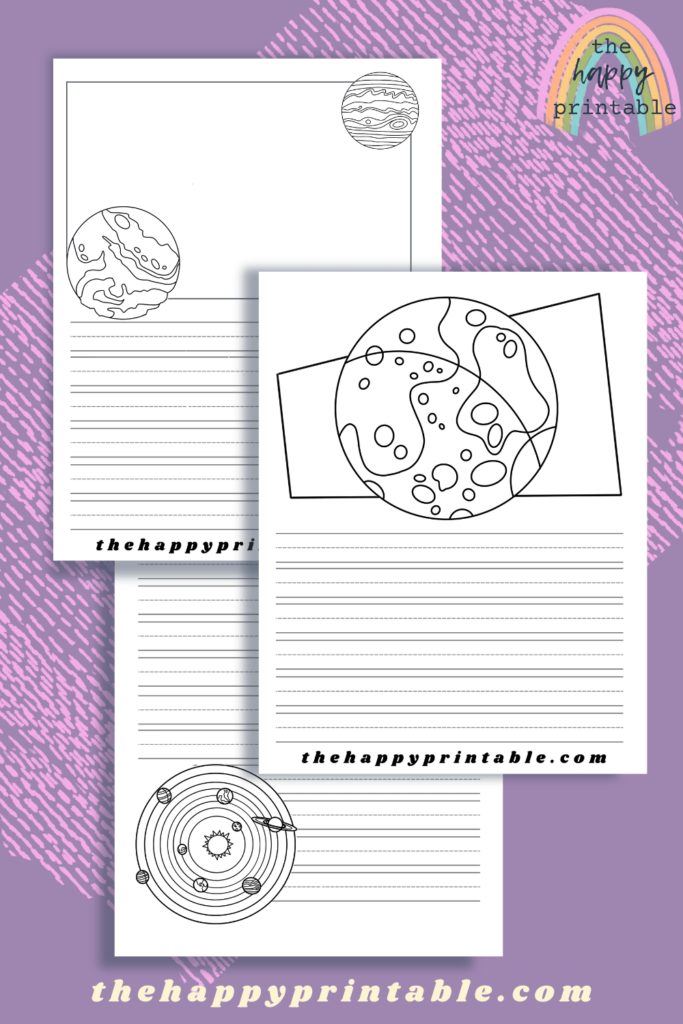 Ideas for using this printable planet themed writing paper….
Encourage kids to write imaginative stories about life on different planets or space adventures.
Use the papers as a fun writing prompt to inspire kids to write about their own dreams of space exploration.
Print out the papers and use them as a background for creative writing projects or journal entries.
Use the planet themed papers as a fun way to practice handwriting skills.
Combine the writing papers with art projects to create a space-themed portfolio.
Encourage kids to write about real-life space events or news stories, using the planet papers as a backdrop.
Use the planet papers as a fun way to introduce science concepts about the planets and our solar system.
Challenge kids to write a story about a mission to explore a new planet, using the planet paper to map out their journey.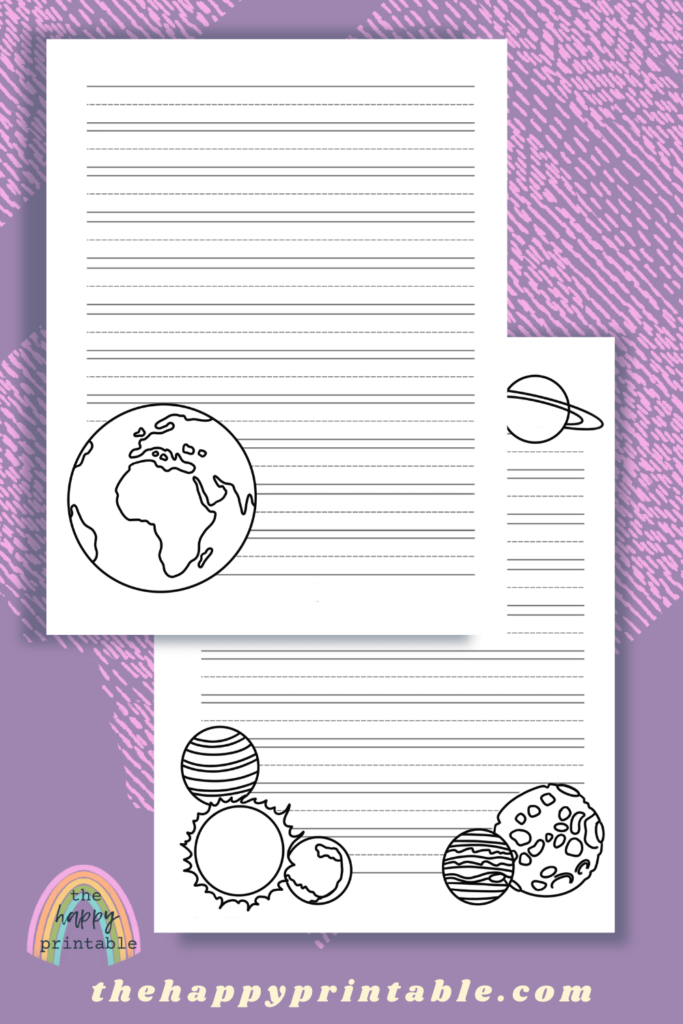 How to get your printable planet writing paper for free….
You can download this printable planet themed writing paper for free when you're a Happy Printable subscriber. Enter your email in the form below to sign up. Check your email to confirm and boom- you've got your free download.
As a subscriber you'll also begin receiving my weekly digital newsletter. I'll never send spam- just all of my newest free printable resources!
If you're already a Happy Printable subscriber you can follow the same easy process and use the same simple form.
You'll get your download in seconds and you won't receive multiple emails from me!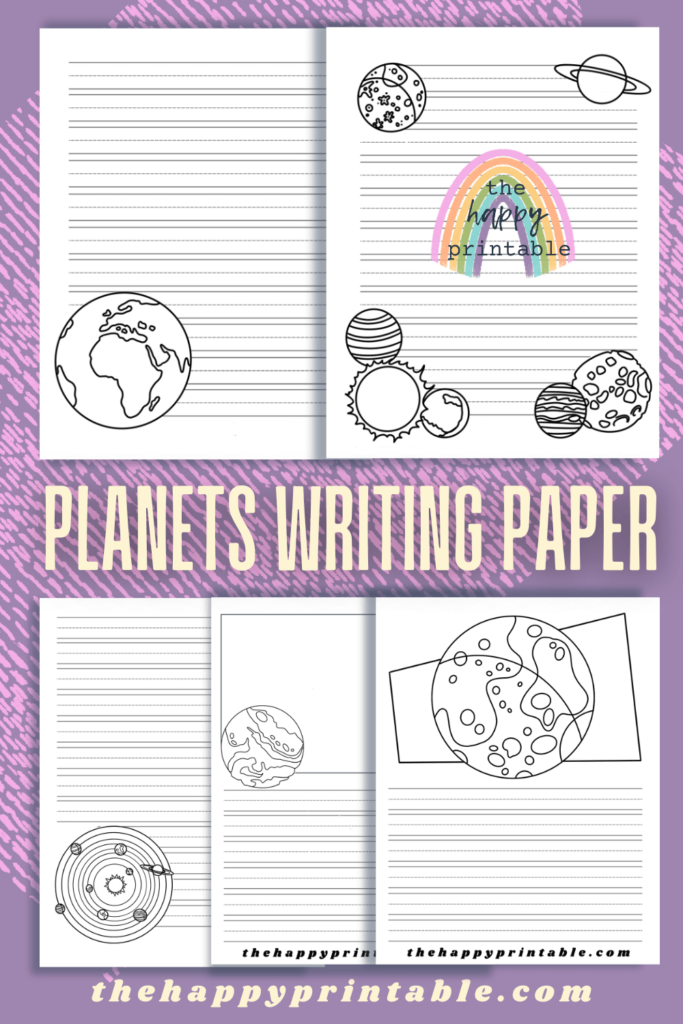 If you enjoyed using this planet themed writing paper share it with someone else that would enjoy it too!

When you share you help me to keep bringing you great resources for your kids- for free!