As an Amazon Associate I may earn from qualifying purchases, at no additional cost to you.
This printable Earth Day book is all about Earth Day and how we can help take care of our planet. Color, write, and learn!
What is Earth Day….
Earth Day is an annual celebration that serves as a reminder of the importance of taking care of our planet. Earth Day is celebrated on April 22nd.
It's a day where we reflect on our impact on the environment and work together to promote sustainability and conservation.
As teachers and parents, we can use this day to educate and encourage our children to make a positive impact on the planet. By teaching them to recycle, reduce waste, conserve energy, and take care of our natural resources, we can help ensure a healthier and more sustainable future for generations to come.
Printable Earth Day book…
This free printable Earth Day book provides a great opportunity to teach young learners about the importance of Earth Day and how we can all work together to care for our planet. With plenty of space for coloring, drawing, and writing, this book is an easy way to engage in a thoughtful Earth Day!
In the classroom, you can use this book as a starting point for discussions on environmental issues, as well as to encourage children to think about ways they can help protect the planet. It's a great resource for language arts and art classes, providing opportunities for writing and illustrating stories or creating Earth Day posters.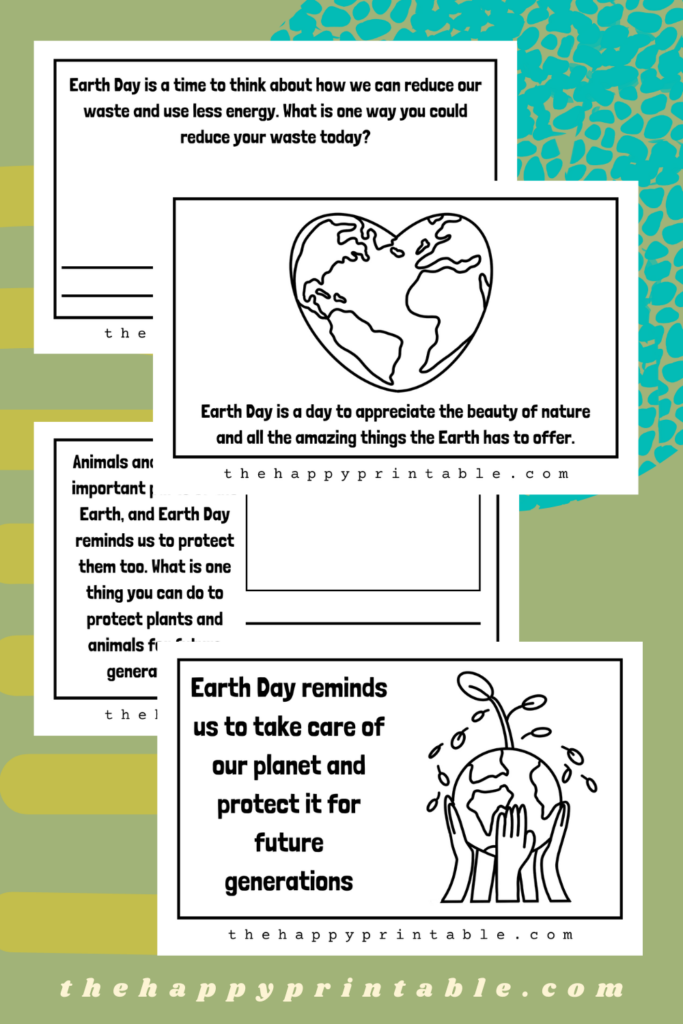 Do you want to get this printable Earth Day book to use in your classroom?
I made this book for all of my Happy Printable subscribers to use for free! Just use the form below to become a subscriber. Then head to your email inbox, confirm your subscription, and you'll get your Earth day printable in seconds. Easy.
As a subscriber you'll receive my Happy Printable digital newsletter as well. My newest and best free printable resources will be delivered right to your inbox with no spam ever, I promise.
If you're already a Happy Printable subscriber the form above is still the best way to get your free Earth Day printable. It's a fast and easy way to get your download with no double emails as a result!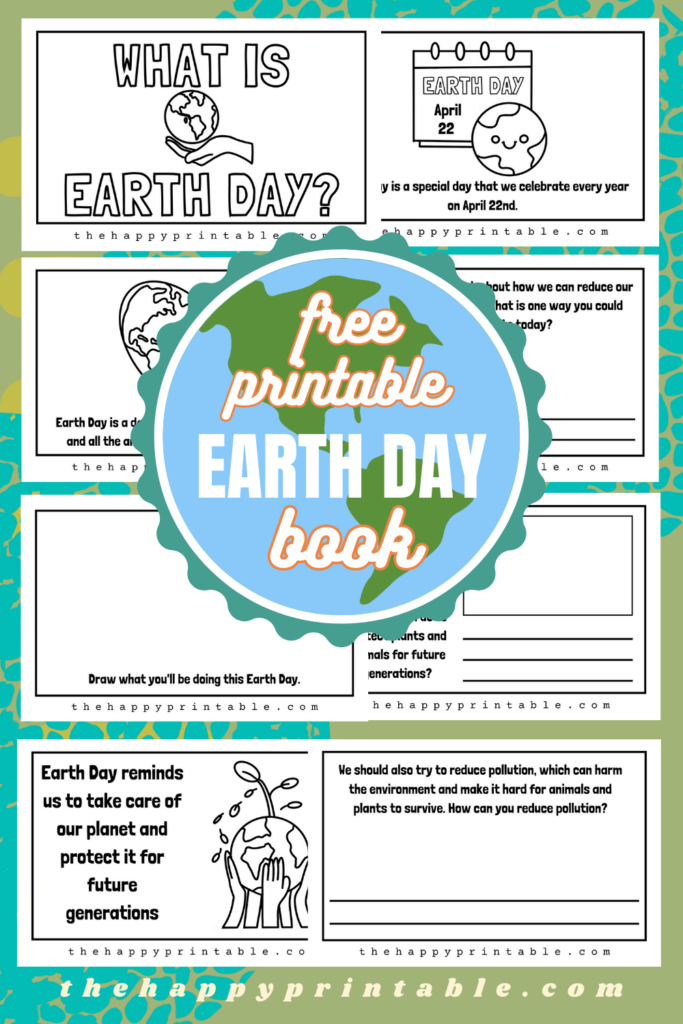 If you enjoyed this free printable Earth Day book please share this post with someone else that would love it too!
Every share helps me to bring you more and more great free printable content!