As an Amazon Associate I may earn from qualifying purchases, at no additional cost to you.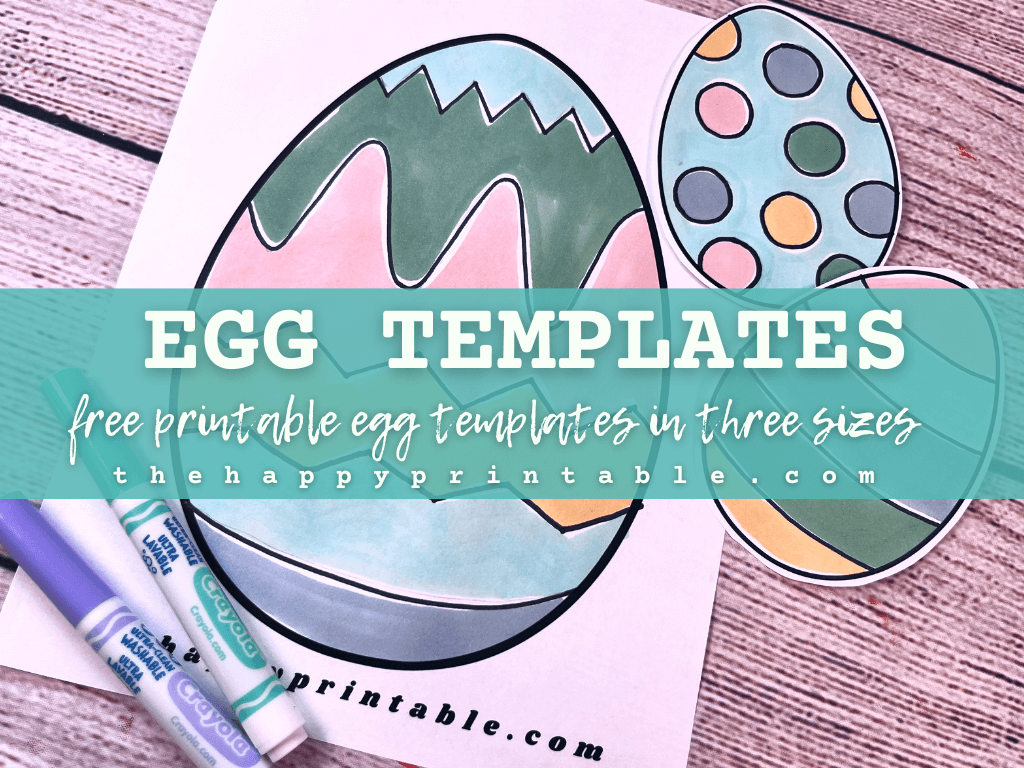 Whether you want to color these egg templates with crayons or add some extra embellishments like glitter and sequins, these egg templates are the perfect starting point for all sorts of egg-citing craft projects.
Printable egg templates…
I created these egg templates specifically for parents and teachers who are looking for a fun and easy way to get their kids involved in some crafting and coloring.
They're totally blank and ready to print out in black and white, so that kids can add their own personal touches and get creative. Whether you want to use them for an Easter-themed art project, or just as a fun way to keep the little ones busy on a rainy day, these templates are the perfect starting point.
So go ahead and print them out, grab some crayons or markers, and let your kids' imaginations run wild!
Easy ideas for using these blank templates…
Have kids color in the eggs and then cut them out to create their own unique decorations or even a festive Easter banner.
Print out multiple copies of the templates and use them for a fun Easter-themed coloring contest.
Use the eggs as a way to teach kids about colors and patterns. For example, you could have them color each section of the egg a different color, or create a repeating pattern across the egg's surface.
Have kids write messages or draw pictures inside the eggs, and then display them around the classroom or at home.
Print out the templates on card stock or heavy paper, and then use them as stencils for a variety of different craft projects, such as creating Easter-themed cards or gift tags.
Challenge kids to come up with their own unique designs for the eggs, and then display their creations for everyone to see.
Use the templates as a way to teach kids about symmetry. You could have them color one half of the egg, and then fold it in half to create a perfectly symmetrical design.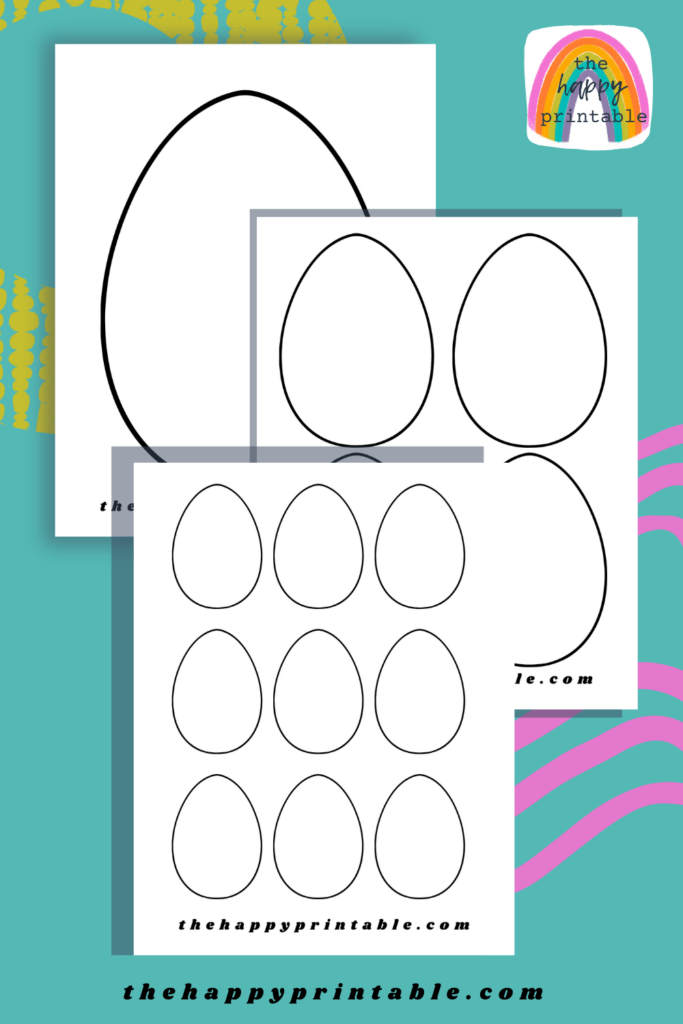 Get the blank egg templates for free here…
These printable blank egg templates are yours to print and use for FREE when you're a Happy Printable subscriber. Use the form below to sign up, confirm via email, and you'll get your egg template download in seconds.
As a subscriber you'll also begin getting my weekly digital newsletter. I'll never spam you, I just want to share my newest free printable resources with you!
If you're already a Happy Printable subscriber you can still use the same form to receive your egg templates.
It's the simplest and fastest way to get your download and I promise not to send you multiple emails no matter how many downloads you get!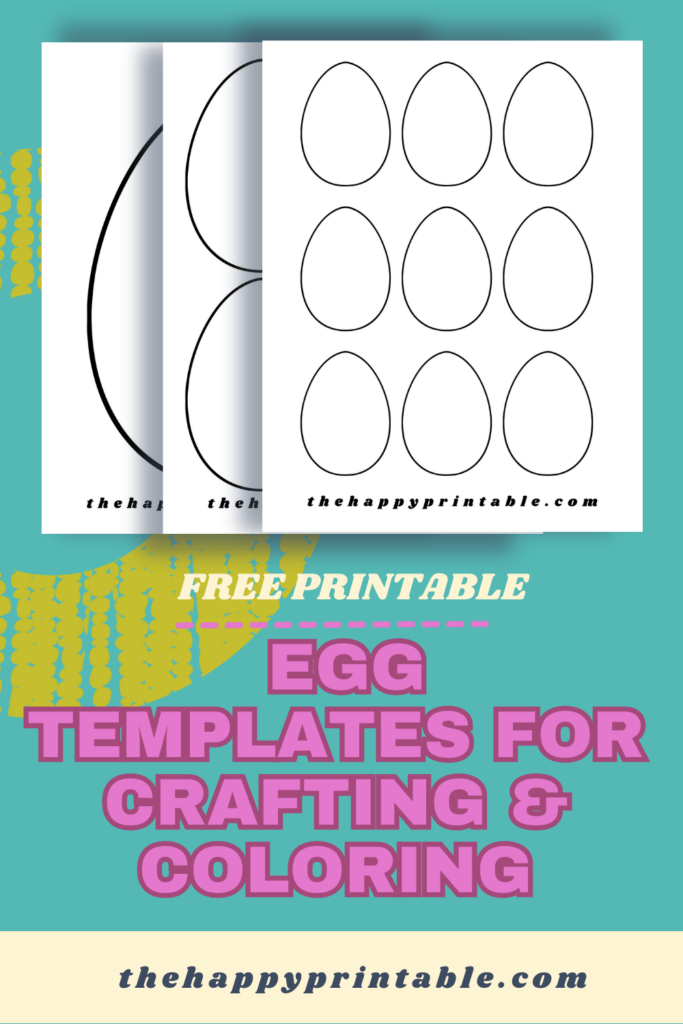 If you appreciated these free printable egg templates please share them!
Sharing them with friends or on social media helps me grow and allows me to bring you more great free resources!