As an Amazon Associate I may earn from qualifying purchases, at no additional cost to you.
Are you looking for a fun and creative way to celebrate your little one's graduation from preschool or elementary school? This set of printable graduation caps are perfect for your little graduate to cut out and wear on their big day.
Printable graduation caps…
With four different printable graduation caps options to choose from, including three colors (teal, pink, and orange) plus a black and white version for coloring, these printable graduation caps are a great way to add a personal touch to your child's graduation attire.
These caps are easy to assemble and can be adjusted to fit any size head, making them a great option for kids of all ages. So, whether you're planning a preschool graduation, a kindergarten graduation, or beyond, these printable graduation caps are sure to add a touch of fun and festivity to your little one's big day.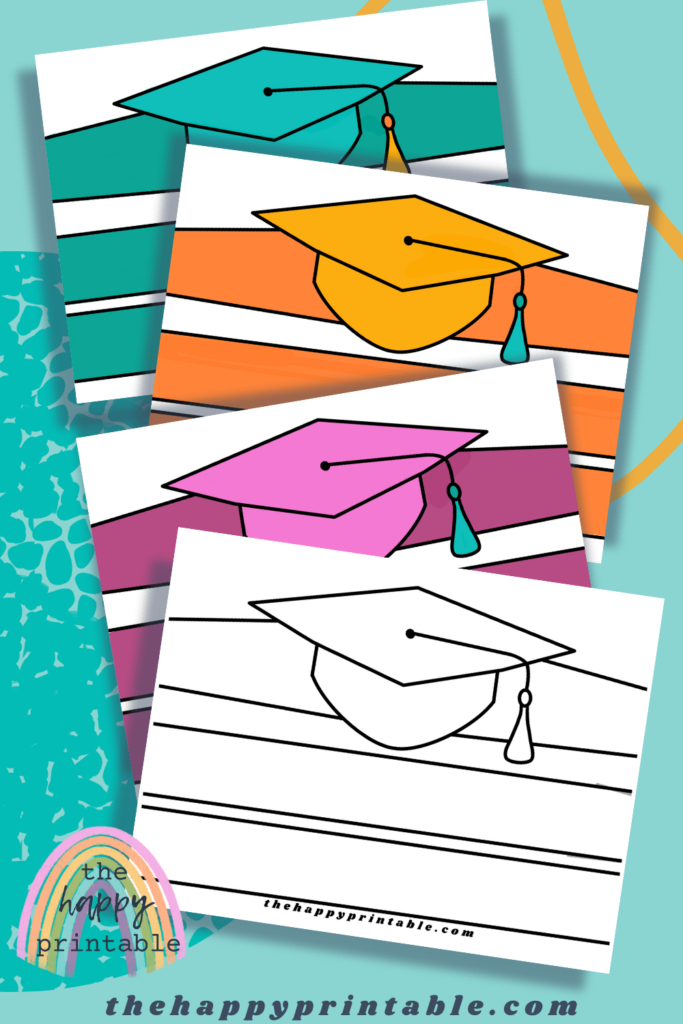 Assembling the printable graduation caps…
Print your graduation hat on card stock. It will make a much sturdier product that will stand up to actual wear.
If you're using the black and white version I encourage you to add color before you cut it out. That will save you from coloring off and on a cut edge- which can be very frustrating for young artists!
Cut the printable graduation hat along with the extra bands. Bend around your child's head, to get the correct size. Add tape to secure the loop and your graduation hat headband is ready to wear!
Get your printable graduation hat for free!
These printable graduation hats are yours to wear for free when you're a Happy Printable subscriber. As always, just use the form to become a subscriber and then confirm via your email.
As a subscriber you'll receive my weekly digital newsletter. I never want to spam you- only share my best, hand drawn, FREE printable resources!
If you're a current Happy Printable subscriber then you already know the drill! Use the same from and process above to get your free printable graduation hat! Easy!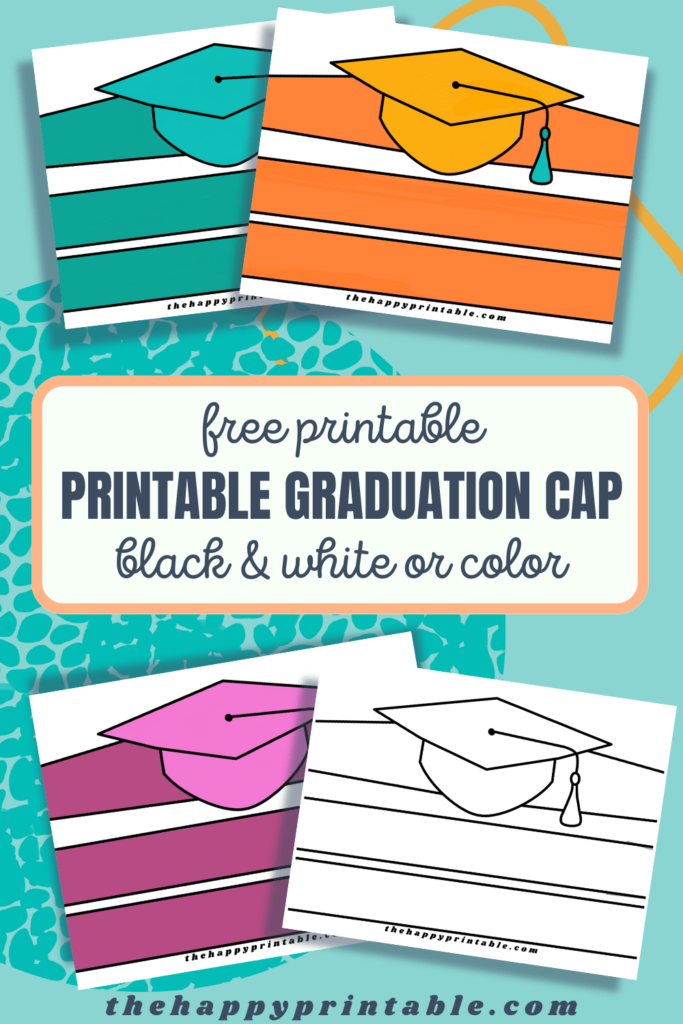 If you love getting free printables hit "share!" When you share my content it helps me to bring you more!