As an Amazon Associate I may earn from qualifying purchases, at no additional cost to you.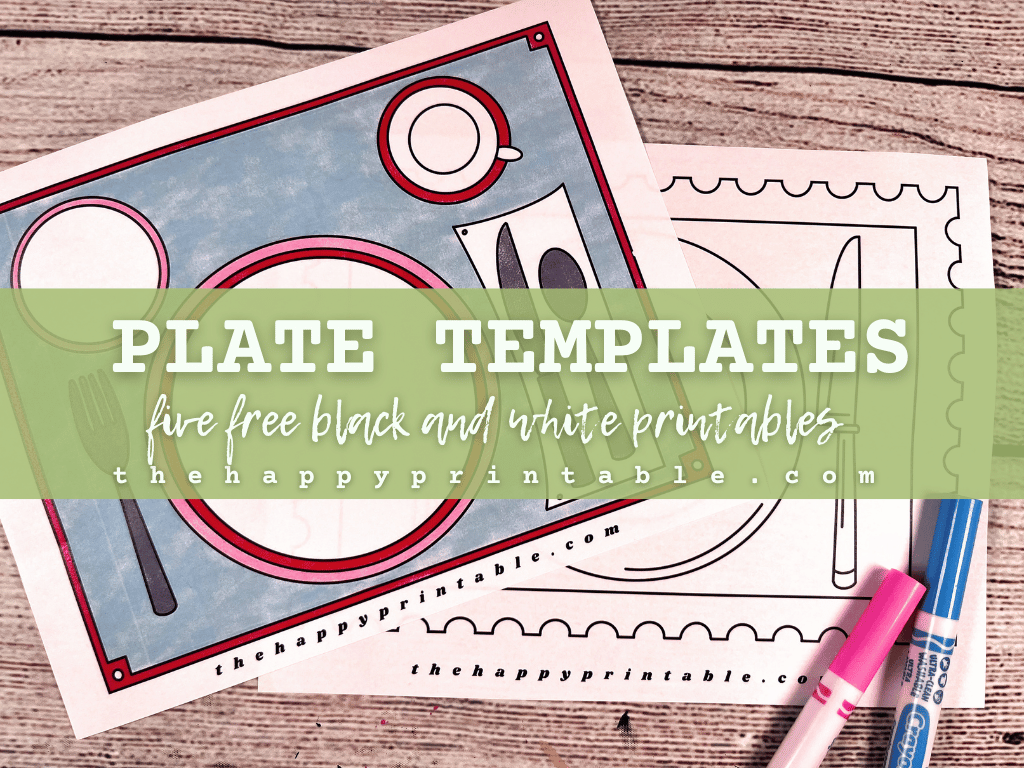 These five printable plate templates offer a wonderful opportunity to combine art with mealtime, creating a delightful platform for self-expression & exploration.
Five free printable plate templates….
Are you looking for a fun and educational way to engage your little ones in the classroom? Well, we've got just the thing for you—five free printable plate templates! These hand drawn templates are not only adorable but also offer a wide range of activities that can be easily incorporated into your classroom routine.
First things first, let's talk about the plate templates themselves. We've got five different designs, starting from the simplest plate and progressing to a complete place setting. These black and white hand-drawn images are perfect for young children as they offer endless possibilities!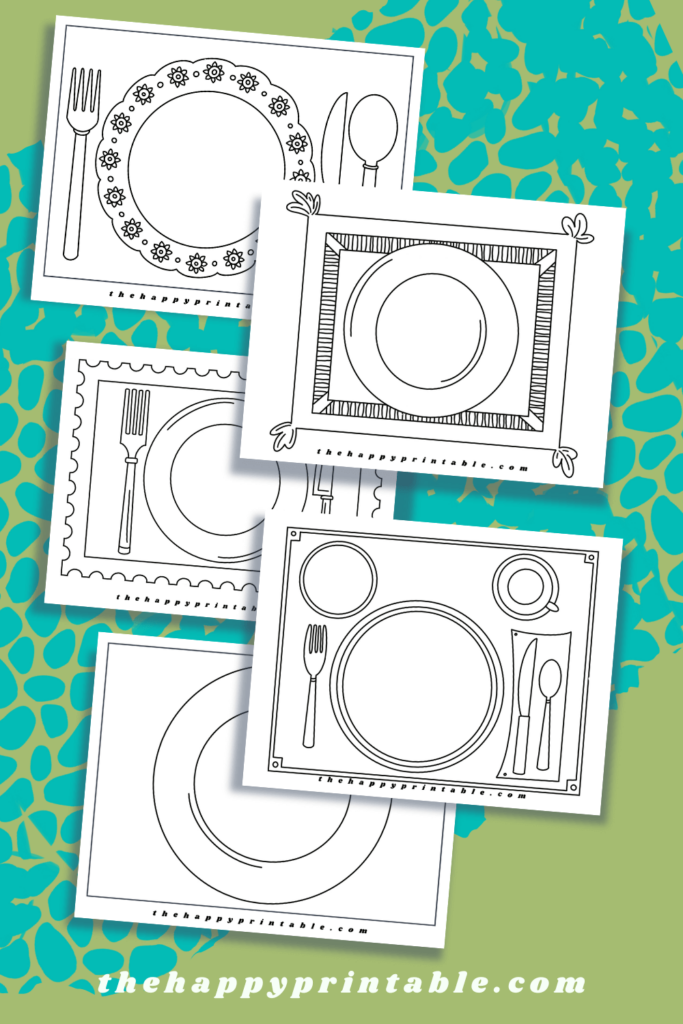 Ideas for using these printable plate templates in your home or classroom….
Create a creativity corner or art station where kids can color and personalize their own plate templates.
Use the plate templates to teach about healthy eating habits by having students design balanced meals and label different food groups.
Organize a pretend "restaurant" in the classroom where students bring in their decorated plate templates and practice table manners and dining etiquette.
Integrate the plates into math lessons by asking students to divide the sections into equal parts to introduce fractions.
Explore cultural diversity by having students design plates inspired by traditional patterns or motifs from different countries
Foster cooperative learning by having students collaborate on a larger mural or display using the individual plate templates.
Remember, these ideas are just the tip of the iceberg! Feel free to adapt and expand upon them based on your students' interests and the specific subjects you are teaching. Have fun exploring the endless possibilities of these printable plate templates in your classroom!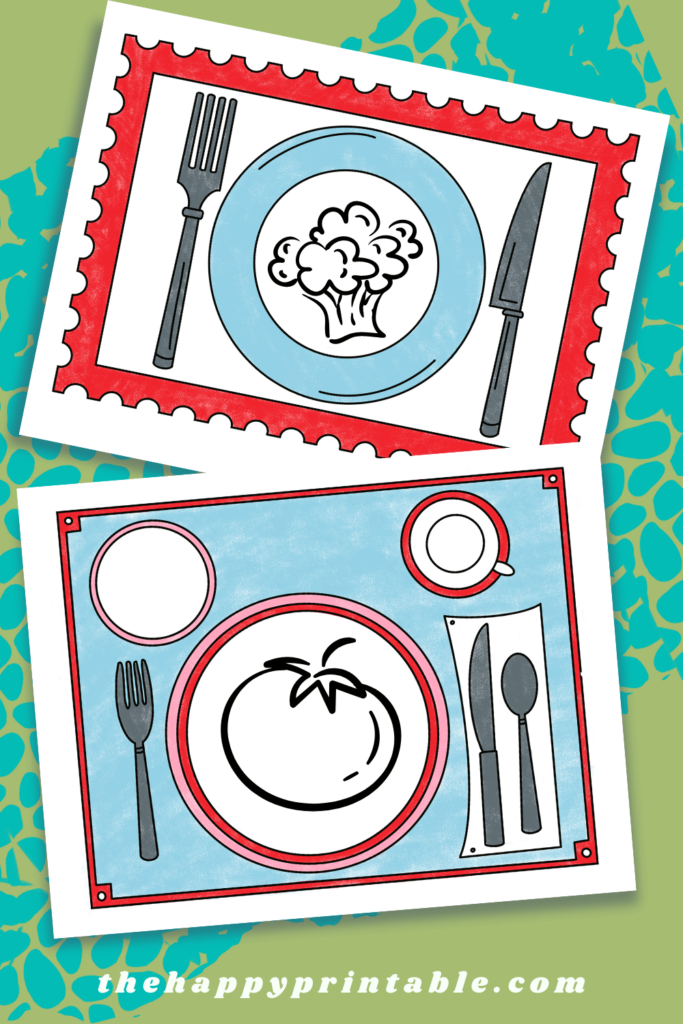 Do you want to grab these printable plate templates for FREE?
All five of these plate templates are yours for free when you're a Happy Printable subscriber! Just use the simple form below to sign up, check the confirmation via the email you provided. You'll have your plate templates in no time!
As a Happy Printable subscriber you'll receive my weekly digital newsletters. I want to share my best and favorite FREE printable resources!
If you're already a Happy Printable subscriber you can follow that same easy process and form above. It's the best way to get any Happy Printable free download!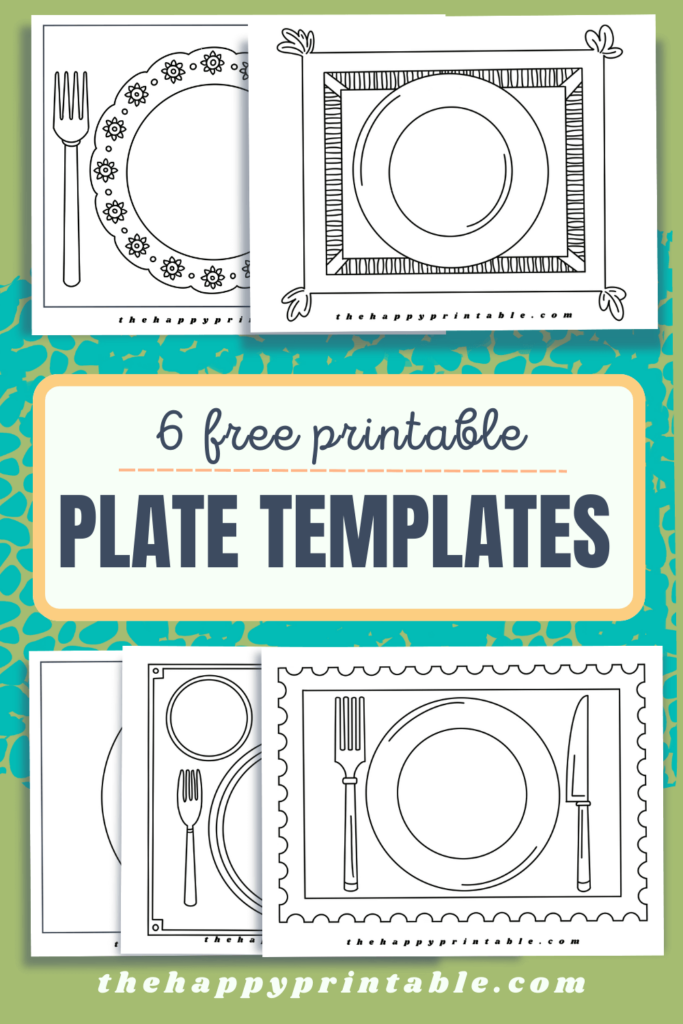 If you love Happy Printable resources hit share!
Sharing helps me to continue to bring you more and more original resources!