As an Amazon Associate I may earn from qualifying purchases, at no additional cost to you.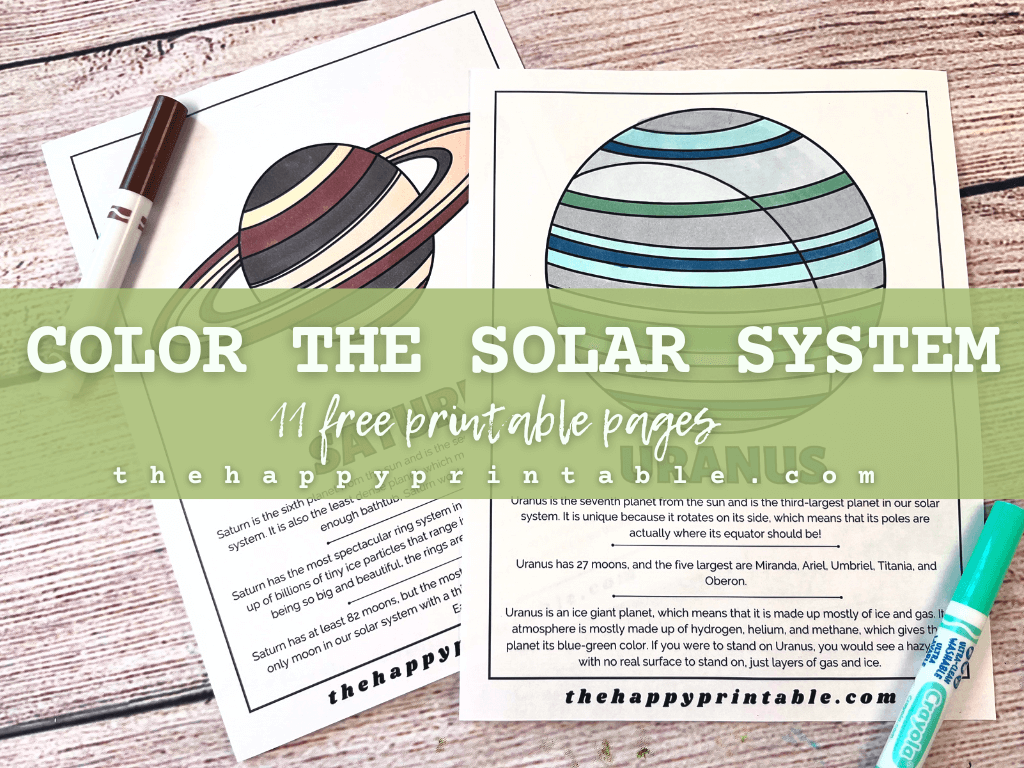 Check out these awesome solar system coloring pages i drew for kids who love space! Take a peek and blast off on a coloring adventure!
The solar system, the sun, and the moon…
The first of these original hand drawn coloring pages features all the planets of our solar system. It's a great ay to give kids a point of reference for how large or small planets are and where they are in relation to the sun.
While the sun and moon are not planets I have included them in this set of solar system coloring pages because they are so important to us!
In additional to the drawings you'll also find each coloring page has some facts listed as well! These are great discussion starters and a good way for kids to connect to knowledge as they're coloring!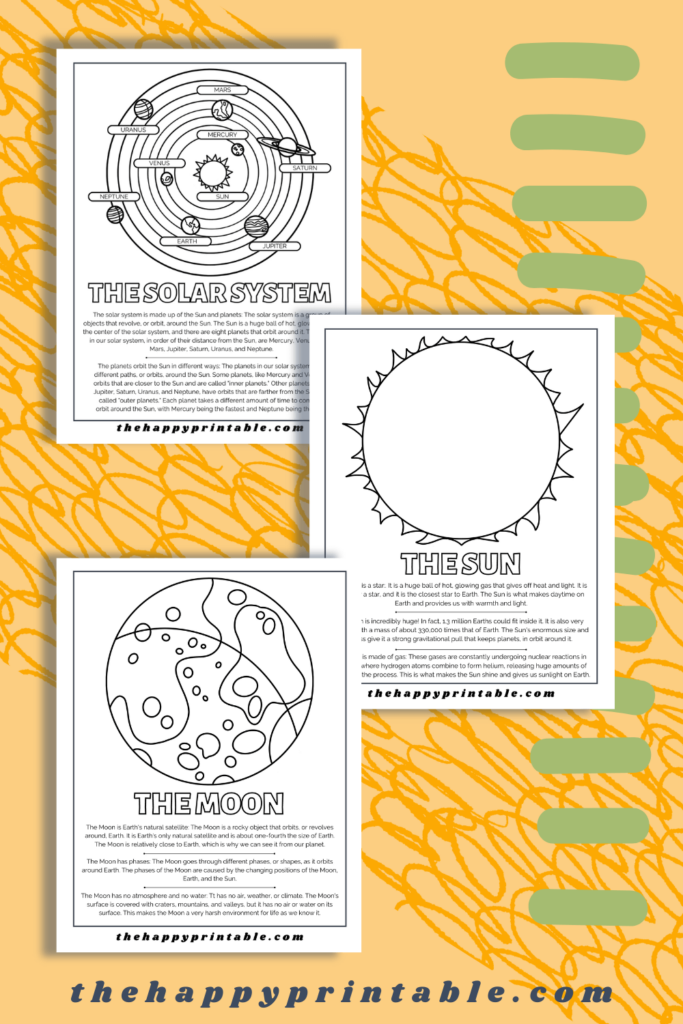 Planet coloring pages….
You'll find a coloring pages for each planet of our solar system that includes both a hand drawn illustration and some useful facts for your kiddos to learn about!
MERCURY
NEPTUNE
MARS
NEPTUNE
EARTH
URANUS
SATURN
JUPITER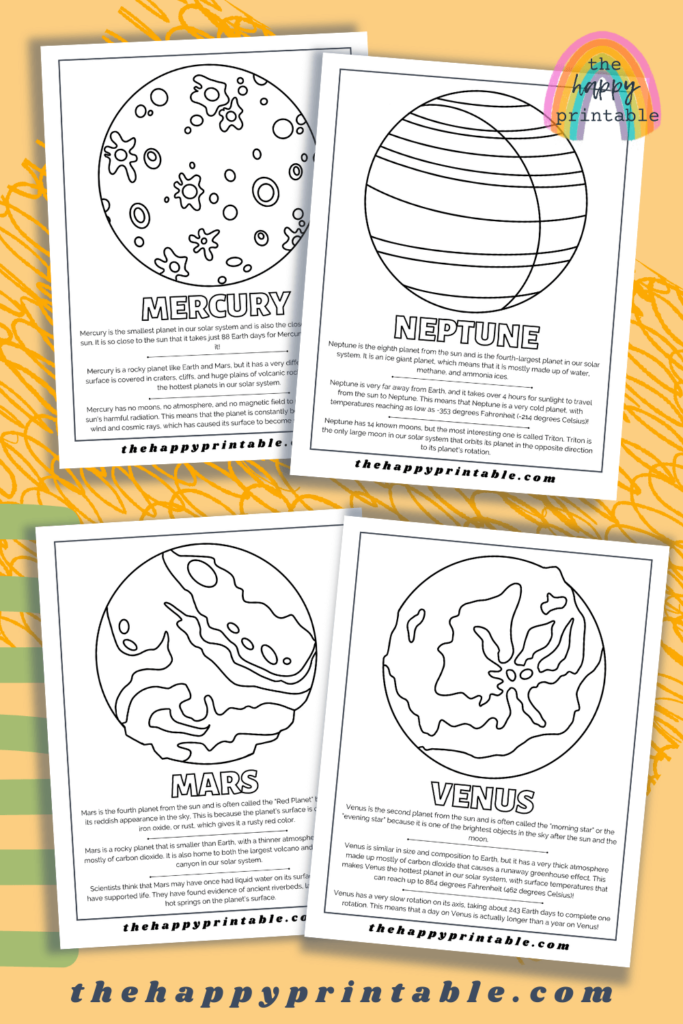 Ideas for using these solar system coloring pages….
Here are some simple ideas for using these solar system coloring pages in a classroom:
Solar System Introduction: Use the coloring pages as a visual aid to introduce the concept of the solar system to young students.
Science Center Activity: Set up a science center in your classroom with the solar system coloring pages, along with books or other resources about space.
Interactive Bulletin Board: Create an interactive bulletin board using the completed coloring pages. Hang them up with clips or magnets, and encourage students to add their own drawings or facts related to space. This can be a great ongoing activity that promotes creativity and engagement.
Reward or Free Time Activity: Offer the coloring pages as a reward or free time activity for students who finish their work early or demonstrate good behavior. It can be a fun and relaxing way to reinforce learning about the solar system.
Remember to always adapt these ideas to the age and skill level of your students, and have fun exploring the solar system with these engaging coloring pages!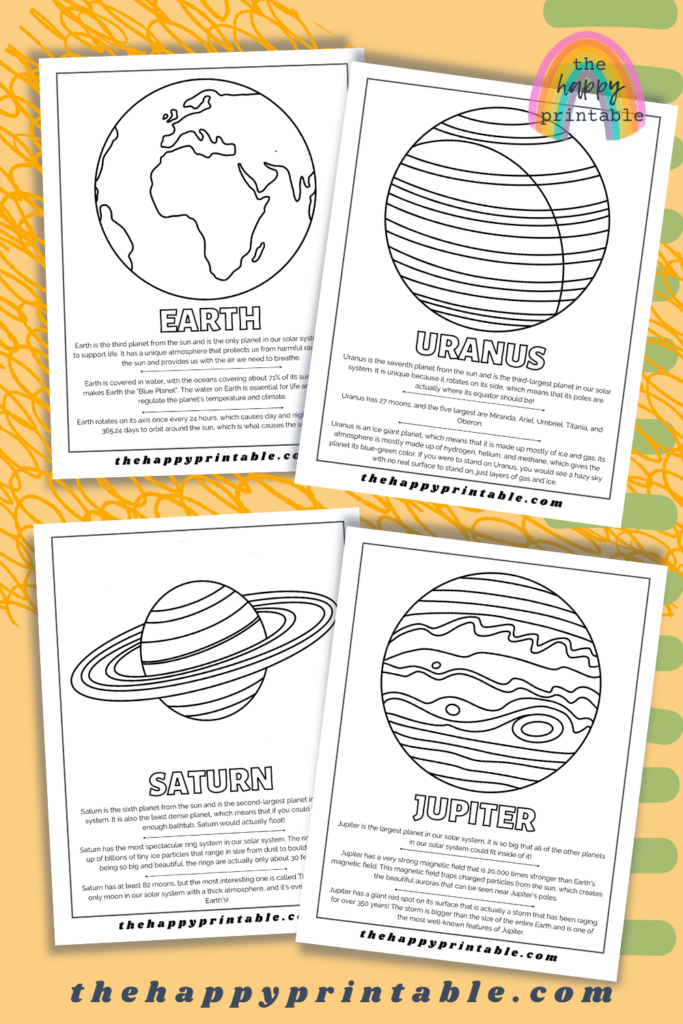 Do you want all eleven solar system coloring pages for free….
If you'd like to use these hand drawn informational solar system coloring pages they're free for my Happy Printable subscribers.
Use the form below to sign up, check your email to confirm, and you'll have your free download in no time.
As a Happy Printable subscriber you'll receive my weekly digital newsletter. No spam ever, just my best free printable resources!
Of course, if you're already a Happy Printable subscriber it's just the same easy process for you to get your planet coloring pages. Use the form above- it's the fastest and easiest way to get your free download!
No matter how many free downloads you access you'll never receive multiple sets of emails from me!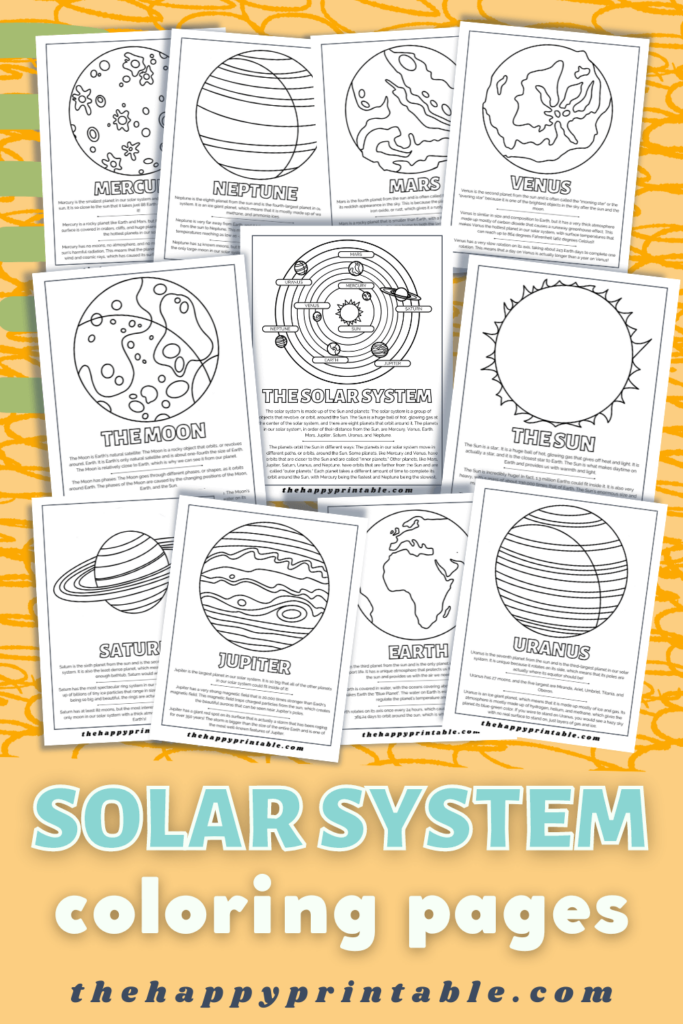 If you enjoyed these free solar system coloring pages share this post with a friend!
When you share you help me bring you more and more free printable resources!