As an Amazon Associate I may earn from qualifying purchases, at no additional cost to you.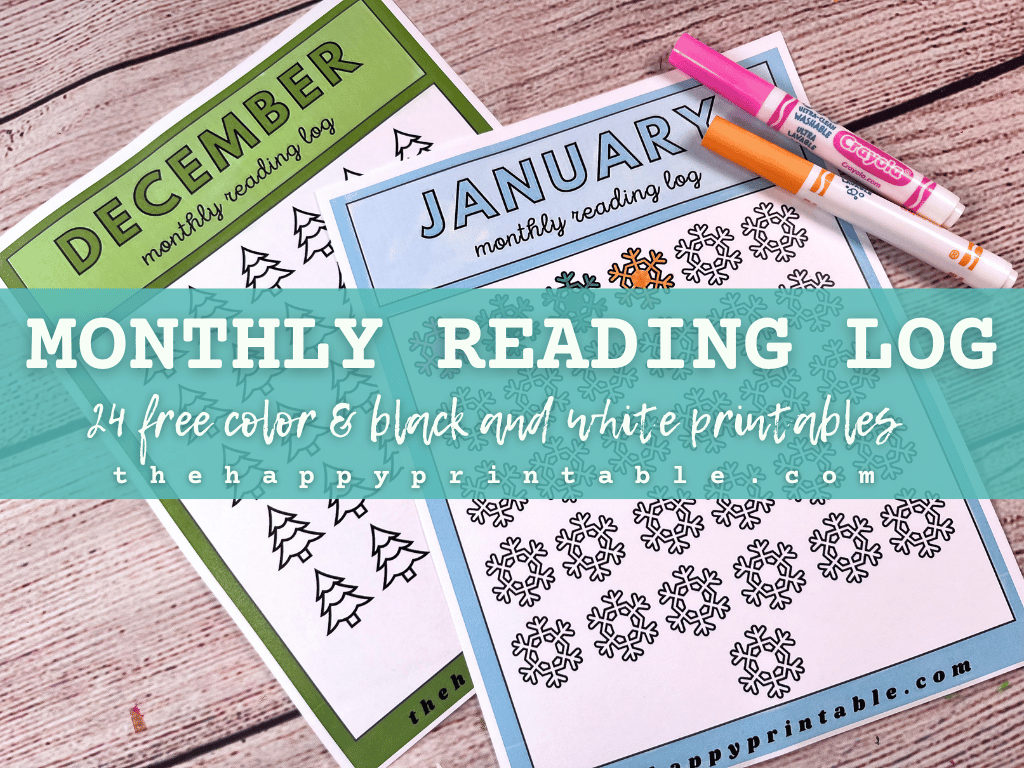 Enjoy this set of monthly reading log printables that will not only keep track of your child's reading progress but also bring a touch of creativity and seasonal fun to their reading journey. This collection of 24 reading logs includes both vibrant full-color designs and charming black and white versions.
Monthly reading log printable….
Why settle for boring reading logs when you can add a splash of color and whimsy to your child's reading routine? Each month in this set is adorned with a seasonal icon, just waiting to be filled in by your young reader. These reading logs are not just about tracking progress; they also provide a wonderful opportunity for your child to express their creativity and engage with the changing seasons.
You choose whether the each icon represents a number of minutes read or a days worth of reading!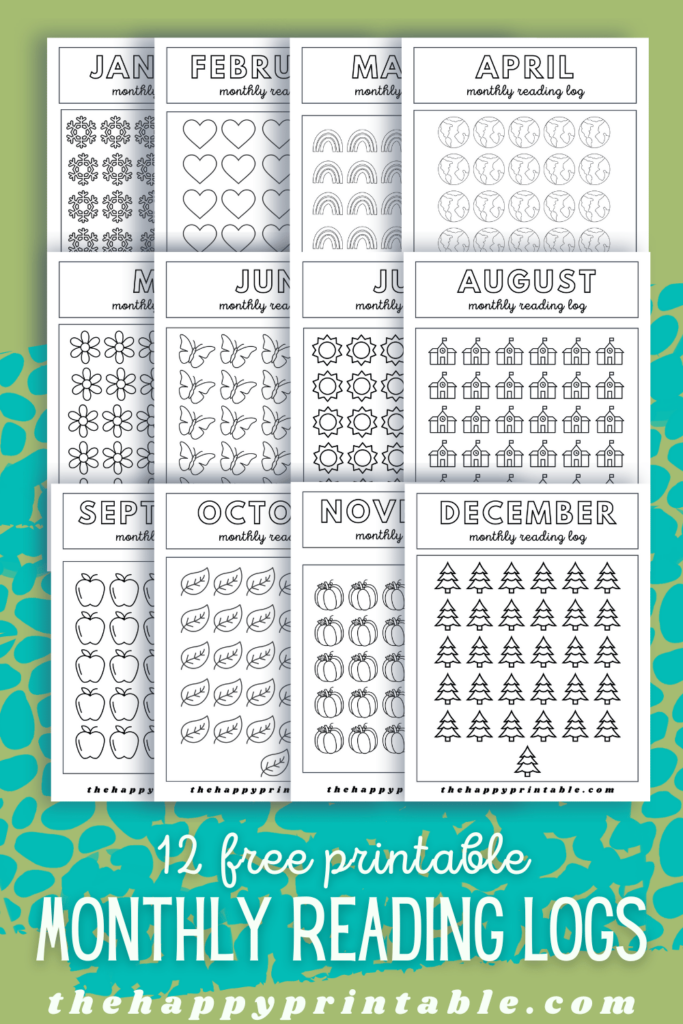 Why using a reading log printable is valuable for your kids….
These are just a few of the benefits of using a reading log printable with your kids!
Provides a tangible way to see and celebrate reading accomplishments.
Boosts confidence and motivation.
Encourages responsibility and accountability for daily reading habits.
Promotes self-reflection and goal-setting.
Sparks meaningful conversations about books.
Enhances reading comprehension and critical thinking skills.
Adds a fun and creative element to the reading journey.
Remember, a monthly reading log is a simple yet powerful tool that can make a big difference in nurturing a love for reading in our young ones!
Get the monthly reading log printable set here for free….
You can get the entire set of 24 monthly reading log printables for free when you're a Happy Printable subscriber. Become a subscriber by using the easy form below. Then head to your email to confirm and you'll have your free download in seconds.
As a Happy Printable subscriber you'll receive my weekly digital newsletter. I never want to send you spam- only my best and newest free printables that make it easy to have fun learning with your kids!
If you're already a Happy Printable subscriber use the same form and process to get the monthly reading logs. It's the fastest and simplest way to get any Happy Printable download!
Please note that this download includes all 24 pages of reading logs, both color and black and white. If you wantonly black and white choose to print pages 1-12 in your print options. If you want the full color version choose to print only pages 13-24 when choosing your printer options!
More printable reading logs….
If you're looking for a reading journal tempalte that allows space for kid's to record the titles they've read check out this set of three printable reading journal templates. They're the perfect combo of coloring and reading and perfect for kids who are a bit older!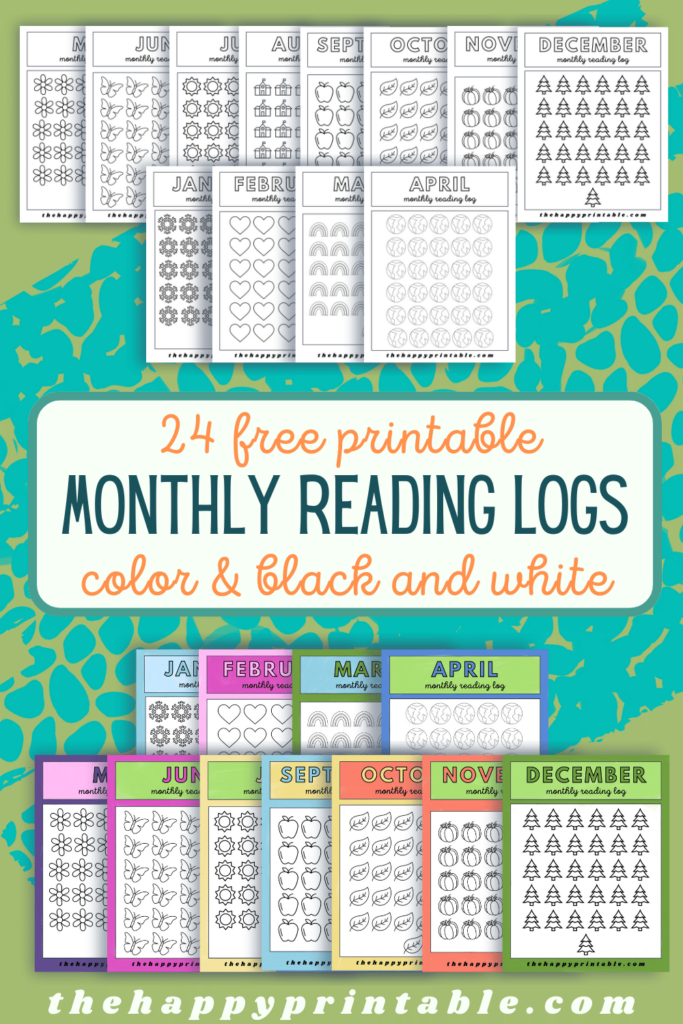 If you love the creative printable resources at The Happy Printable please share with a friend!
When you hit share it helps me grow and keep bringing you more great printable content- for FREE!