As an Amazon Associate I may earn from qualifying purchases, at no additional cost to you.
This collection of delightful printable sun templates that will add a sunny touch to your crafts, decor, and imaginative projects. These hand-drawn sun templates are thoughtfully designed to spark joy and inspire both kids and adults alike.
Three hand drawn printable sun templates…..
Each of these three unique sun designs is available in three different sizes, allowing you to choose the perfect template for your desired project. Whether you're looking to create a cheerful sun-themed mobile, decorate a bulletin board, or engage children in a fun coloring activity, we've got you covered!
I've provided two variations for each sun template. The first is a charming hand-colored version, ready to be printed and displayed. The second option is a black and white version, inviting children to take charge and add their own personal flair to these sunny creations.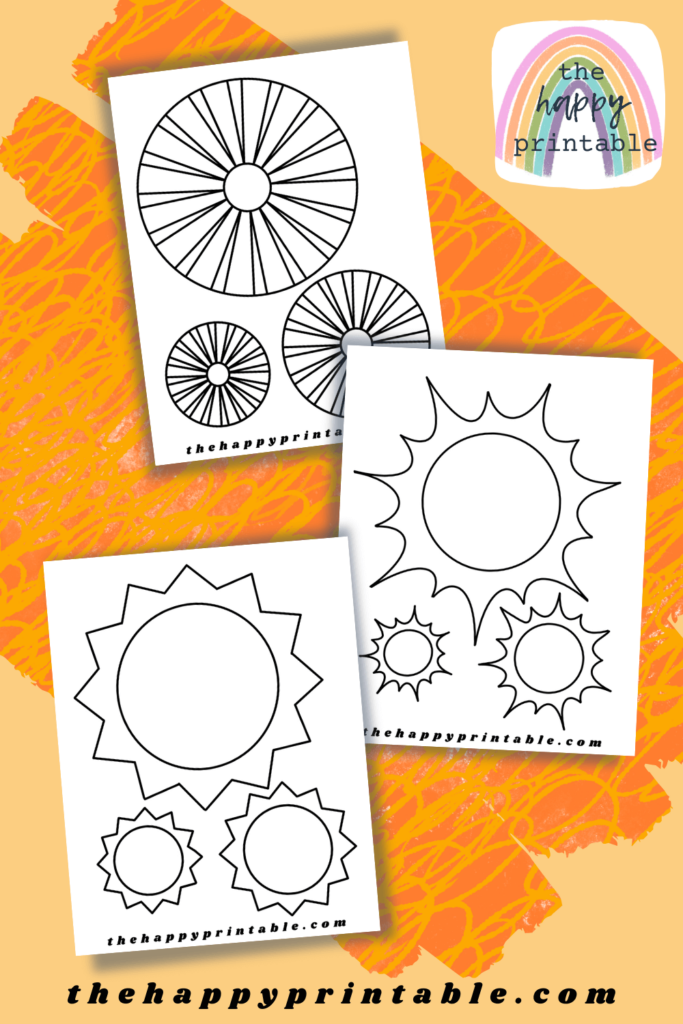 Ideas for using your printable sun templates….
Here are some exciting ways to utilize these sun templates in your home or classroom settings:
Crafty Decor: Use the sun templates to create sun-themed wall art, banners, or garlands.
Bulletin Board Delight: Design eye-catching displays on bulletin boards by incorporating the sun templates along with inspiring messages or educational content.
Sun Stencils: Trace the sun templates onto various materials such as fabric, paper, or wood, to create custom stencils for DIY projects like tote bags, greeting cards, or home decor.
Educational Sun Study: Explore the science of the sun by incorporating the templates into lessons about the solar system, weather patterns, or seasons.
Story Starters: Use the sun templates as writing prompts, inviting students to create stories or poems inspired by the cheerful imagery.
Sun-themed Party Fun: Arrange a sun-themed celebration by incorporating the templates into invitations, party hats, or table decorations, adding a sunny vibe to the festivities.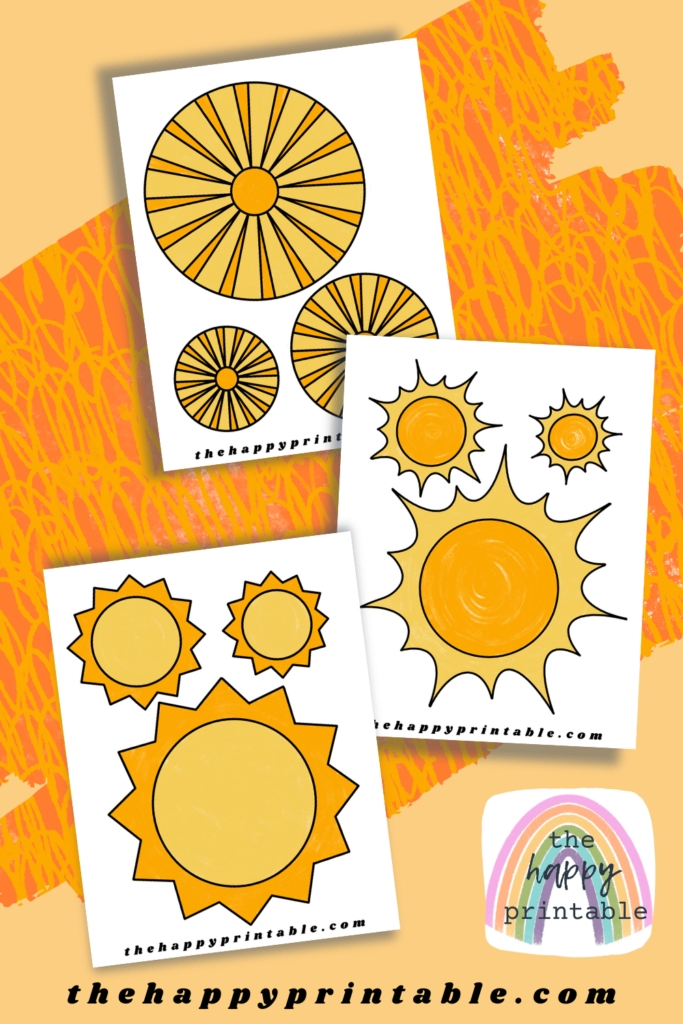 Get these sun templates for free…
As a Happy Printable subscriber you can get this set of color and black and white sun printables for free. Use the form below to become a subscriber (for free!) Check your email to confirm and boom- you'll have your download immediately.
As a Happy Printable subscriber you'll receive my weekly newsletter. I share my best and newest hand drawn printable resources for you to enjoy.
If you're a current Happy Printable subscriber you can still use the same form and process as above. It's the quickest and easiest way to get your free download!
More printable sun fun…..