As an Amazon Associate I may earn from qualifying purchases, at no additional cost to you.
These free printable number flashcards include numbers from one to one hundred as well as function signs. Plus there's a black and white version for economical printing
Colorful number flashcards to print…
These number flashcards are full of brilliant color and texture. These are so fun to use for number recognition, sequencing, and number games.
Numbers include one through one hundred plus the mathematical function signs. I love the inclusion of the larger numbers because it allows for practicing all kinds of math facts.
For longevity's sake I recommend printing on card stock if you have it available. The thicker weight will make the flashcards a but sturdier in little hands. If you wanted the cards to last even longer these flashcards could be cut into their individual pieces and then laminated!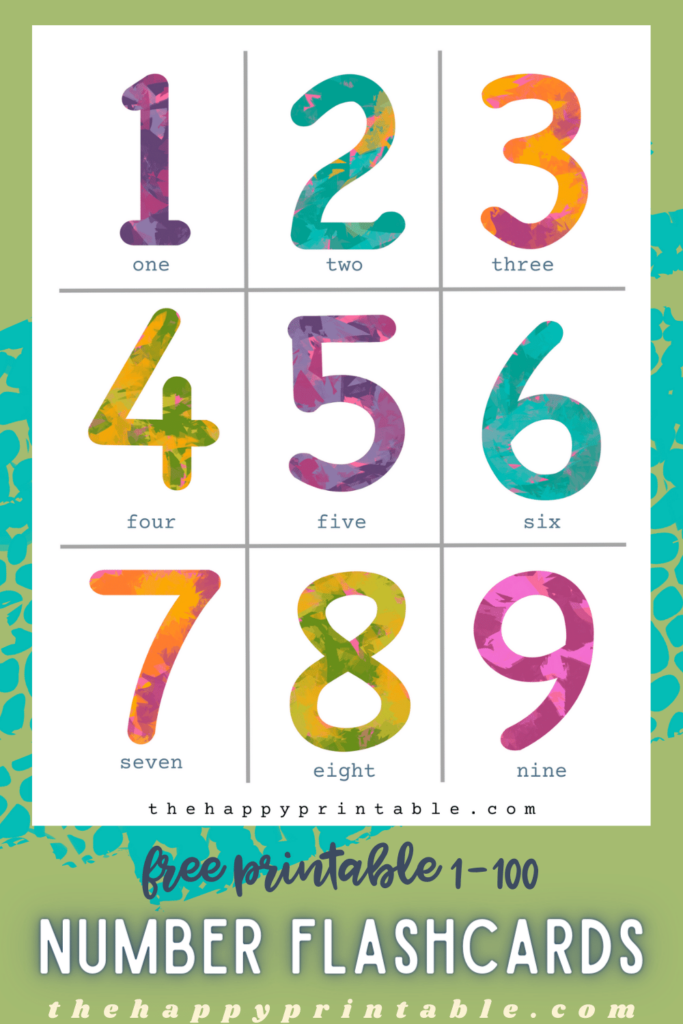 Printable black and white number flashcards…
I made a set of these number flashcards in black white for you too because, well, printer ink is expensive. This set of number flashcards prints in simple black and white and includes the same numbers from one to one-hundred as well as function signs.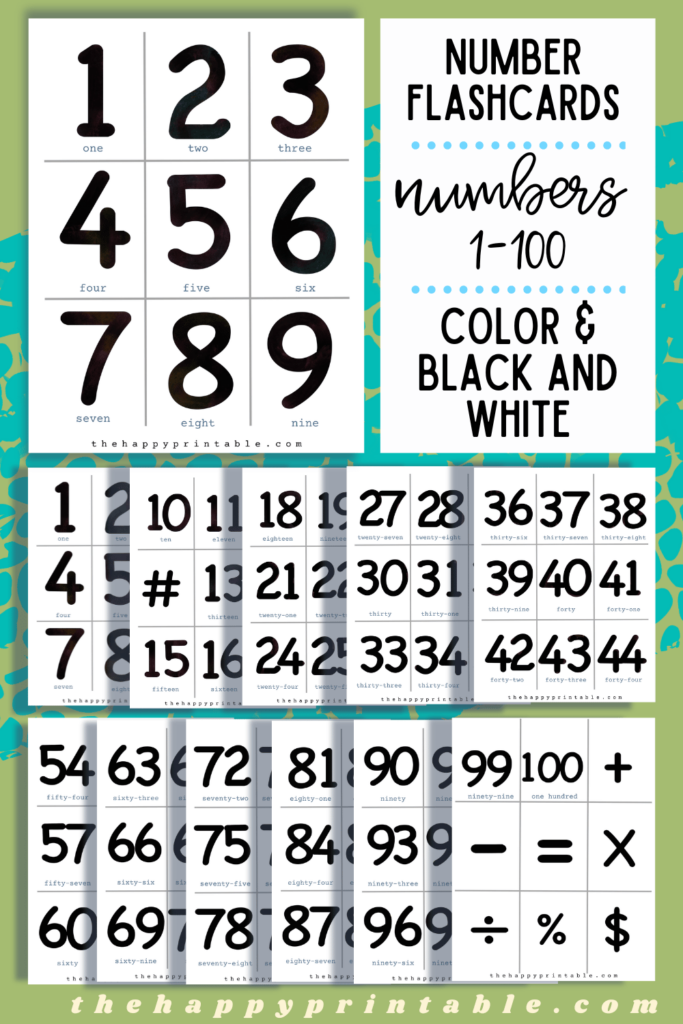 Want to grab the PDF for these printable number flashcards?
Do you want a copy of these original number flashcards for your kids to learn with? These beauties are free for Happy Printable subscribers.
Use the form below to become a subscriber. Then check your email and confirm that you really meant to subscribe. Upon confirmation you'll receive the PDF!
Are you already a Happy Printable subscriber?
If you are already a subscriber- thank you! You can still go through this same process to grab these printable number flashcards. It's quick and easy! You won't be sent duplicate emails- I promise.
More free number printables just for you….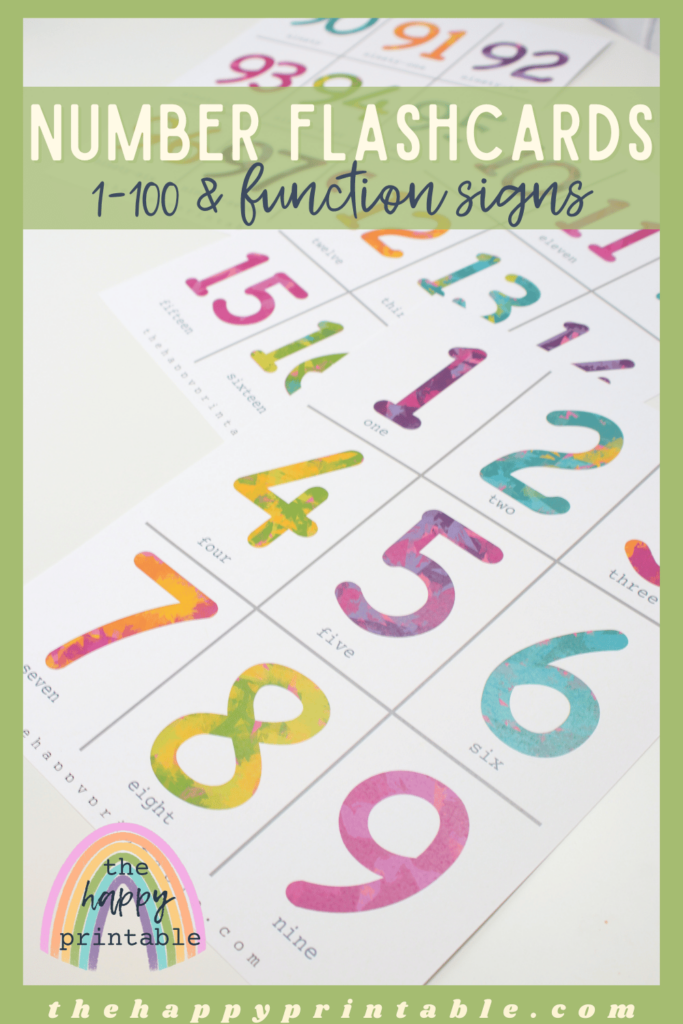 Do you love these free printable number flashcards?
Yes?!? Then please share on your favorite social channel. Every share helps me to bring you more free printable resources!