As an Amazon Associate I may earn from qualifying purchases, at no additional cost to you.
These free printable finger puppets are ready to color, cut, and inspire lots of pretend play!
Family finger puppets….
No matter what your family looks like I think you'll find characters that you can relate to in this set of printable finger puppets. We even included a couple of pets- just for fun!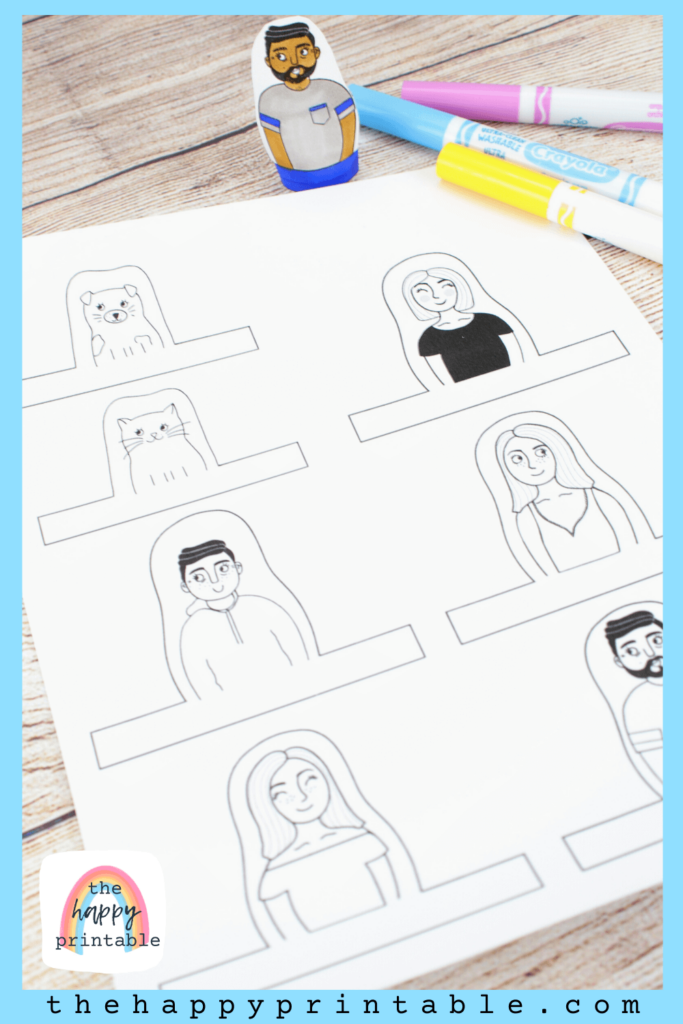 Adding color to your printable finger puppets…
When coloring these finger puppets I've got a little hint that will help your little people avoid a lot of frustration! Color first, cut second.
By coloring first your artist will have a large flat piece of paper to color on with no edges to constantly be coloring on and off of. For that reason I would always encourage you to give your kids the whole page, color, everything, and then cut out the individual puppets last.
Once they're colored just curve them a bit. Add a bit of clear tape to complete the loop of paper that is the "ring" portion of the finger puppet.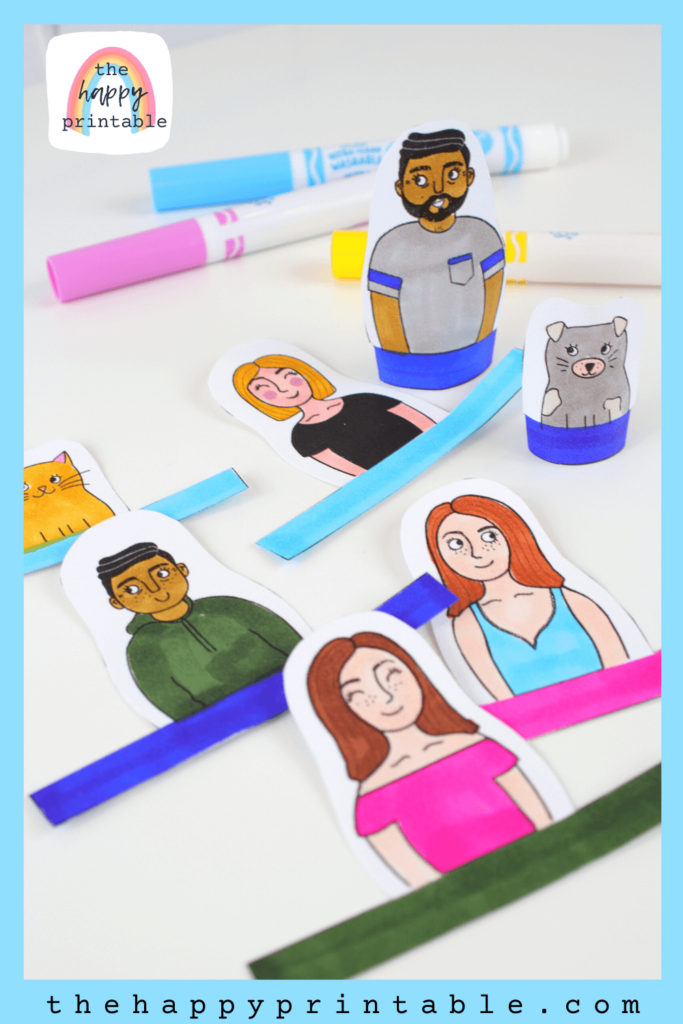 Inspiring creative play…..
Coloring and cutting these family finger puppets is just the beginning of the fun. These little paper puppets are the perfect way to inspire hours of pretend play or even take a little deeper dive into relationships and social emotional learning.
Write some dialogue, create your own scenery, and put on a finger puppet play. Create your own still life with your puppets. Use them for storytelling. Or add them to a basket of tools for self expression and pretend play. Whatever you choose these little guys are fun and playful. I know you and your little people will have fun with them!
Want to print these family finger puppets…
Do you want a copy of these adorable printable finger puppets for your kids to color and play with? These beauties are free for Happy Printable subscribers.
Use the form below to become a subscriber. Then check your email and confirm that you really meant to subscribe. Upon confirmation you'll receive the PDF in your inbox!
You'll also be added to my newsletter which means you'll receive my newest fun and free printables delivered right to your inbox!
Are you already part of the Happy Printable family….
If you are already a subscriber- thank you! You can still go through this same process to grab these printable finger puppets. It's quick and easy! You won't be sent duplicate emails- I promise.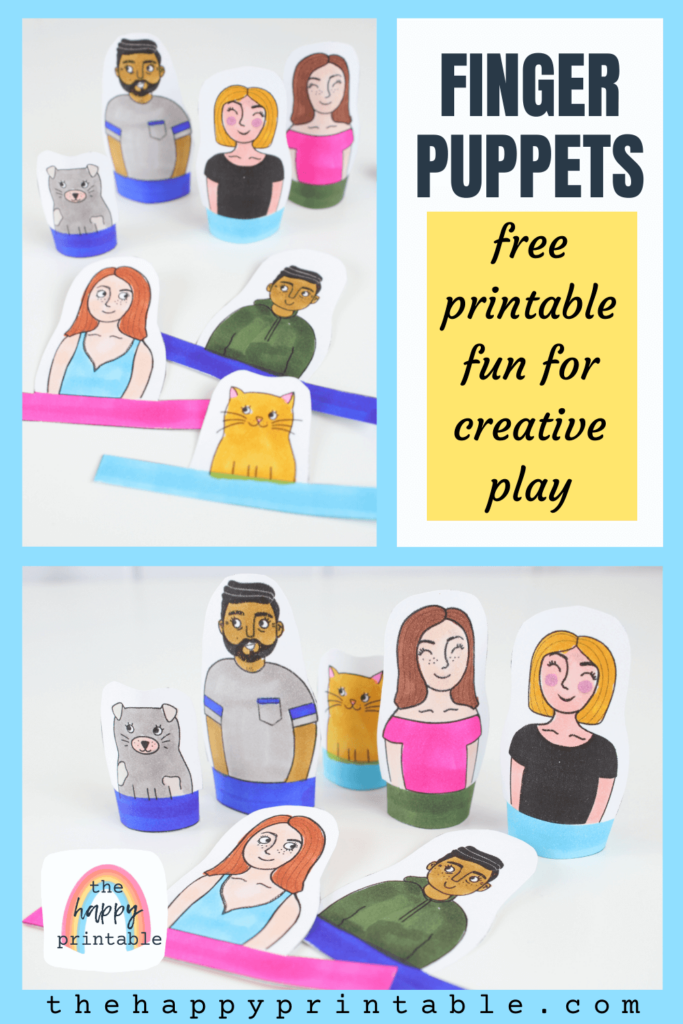 Does someone in your life need these printable finger puppets?
Yes? Then share this post! Every share helps me to bring you MORE happy printables!