As an Amazon Associate I may earn from qualifying purchases, at no additional cost to you.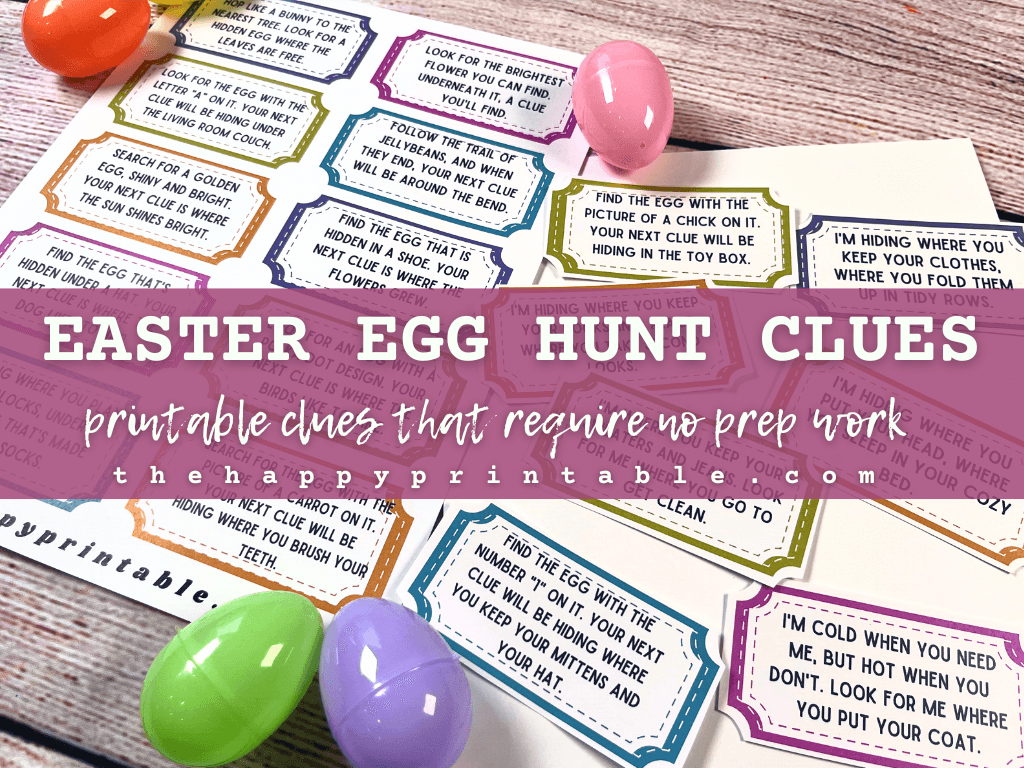 Get ready to hop into a fun-filled Easter adventure with my printable Easter egg hunt clues that even the Easter Bunny would approve!
These printable Easter egg hunt clues are easy…
My printable Easter egg hunt clues are designed to make it super easy and stress-free for you to set up a fun-filled Easter egg hunt for their little ones.
With these prompts, you can create a memorable experience that their kids will cherish without spending a lot of time or money on preparations. All you have to do is print out the clues, cut them out, and hide them around the designated area.
The prompts are easy enough for kids to understand, and they're also flexible enough for parents to customize the hunt to fit their needs. With these Easter egg hunt clues, parents can sit back and watch their little ones have a blast cracking the clues and finding the ultimate Easter treasure, creating unforgettable memories that will last a lifetime.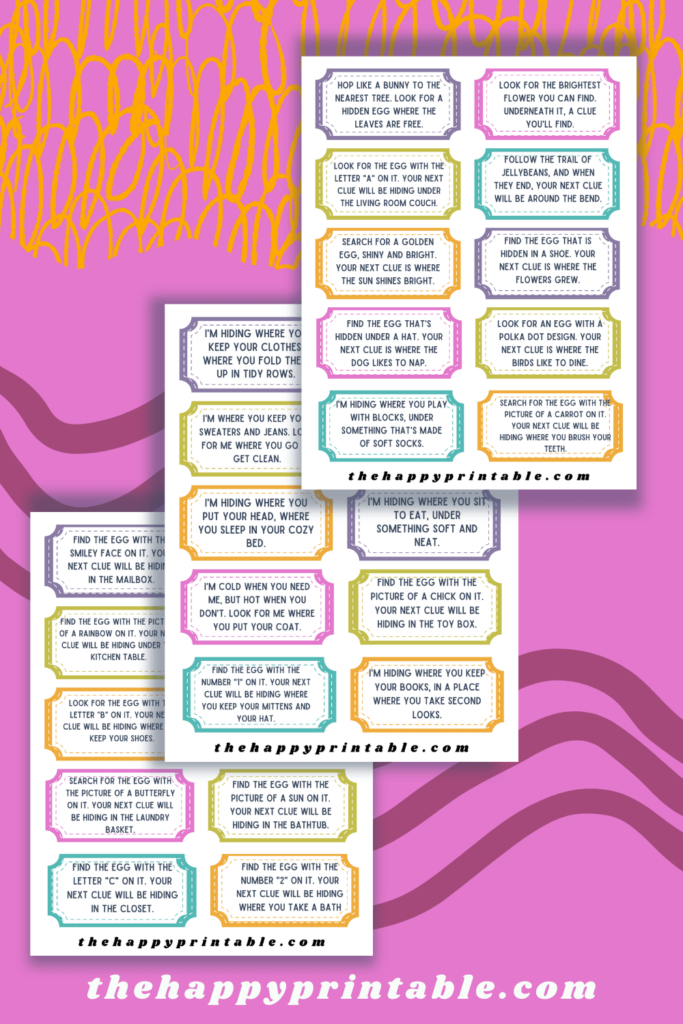 How to get these printable Easter egg hunt clues….
It's easy, and free, to get these clues for an Easter egg hunt. Sign up up to be a Happy Printable subscriber, confirm your subscription via your email, and you'll get your Easter clues download immediately.
As a subscriber you'll receive my weekly digital Happy Printable newsletter filled with all my best and newest quality printables- for free!
If you're already a Happy Printable subscriber it's still easy to get your Easter egg hunt clues. Use the form above and the same directions. You'll get your download immediately and won't receive multiple sets of emails from me!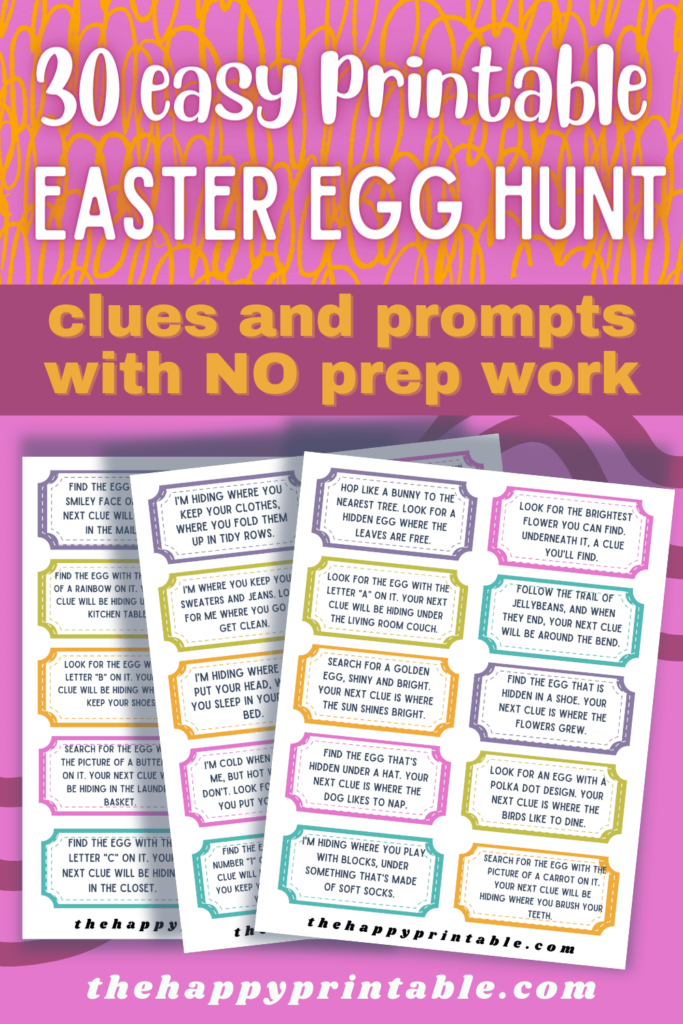 If you enjoyed these printable Easter egg hunt clues share them with someone else that would love them too!
Those shares allow me to keep bringing you quality resources for free!