As an Amazon Associate I may earn from qualifying purchases, at no additional cost to you.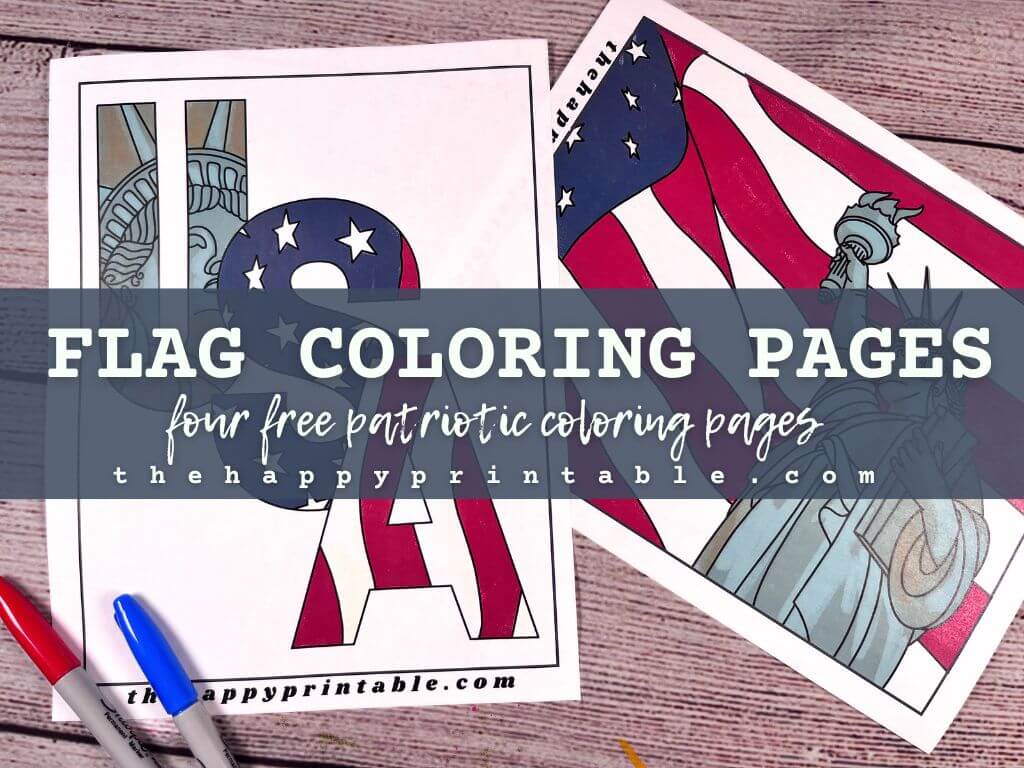 Check out these four hand drawn free printable flag coloring pages! Whether you're a teacher, homeschooling parent, or just want to keep your child entertained, these coloring pages are perfect for any school, preschool, or home setting!
Printable stars and stripes coloring pages…
Introducing young kids to the United States flag through these flag coloring pages can be incredibly beneficial in many ways. They can help cultivate a sense of patriotism and national pride from an early age. As children color in the red, white, and blue stripes, they become familiar with the iconic symbol of their country and begin to develop a connection with its history and values.
These flag coloring pages can also help foster a sense of belonging and identity as kids learn about the United States as their home. By engaging in this activity, kids can gain a deeper understanding of the significance behind the stars and stripes, sparking conversations about the nation's heritage and the principles it stands for.
Lastly, coloring the US flag encourages fine motor skill development, hand-eye coordination, and attention to detail, all while having fun. It's a win-win situation that combines creativity, learning, and a sense of national identity, making flag coloring pages about the US flag an excellent choice for young kids.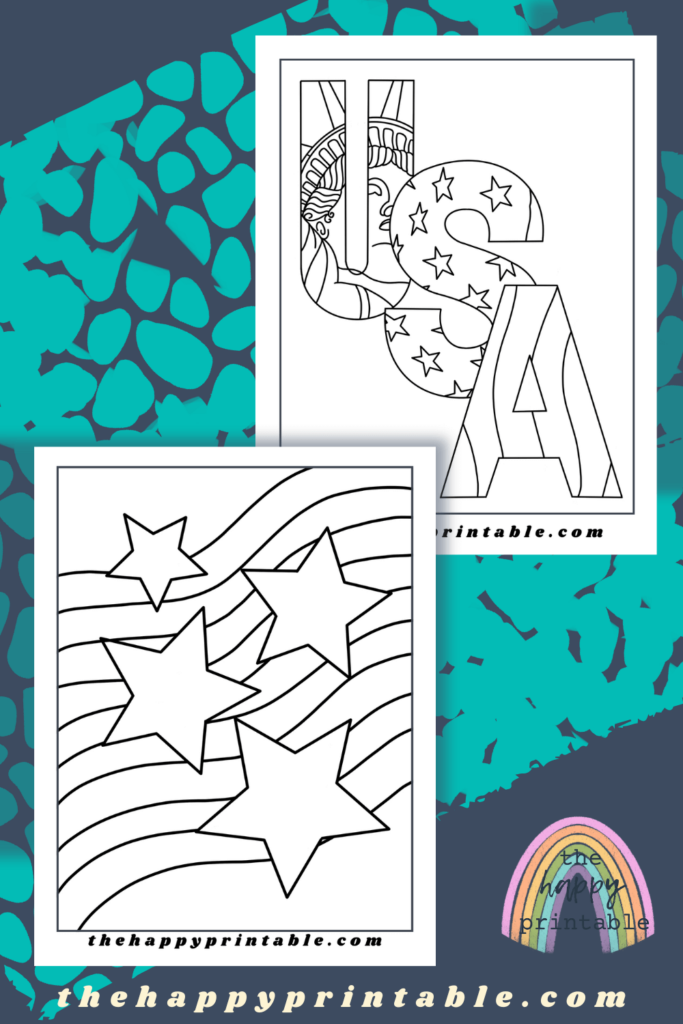 Ideas for when to use these United States flag coloring pages….
Independence Day (Fourth of July):

Coloring the US flag pages adds a creative and engaging element to the festivities.
Children actively participate in the patriotic spirit and appreciate the significance of the flag on this historic day.

Memorial Day and Veterans Day:

Flag coloring pages serve as a visual reminder of the sacrifices made by military heroes.
Instills gratitude and respect in young minds towards those who have served in the armed forces.

Classroom Activity during Social Studies Lessons:

Provides a meaningful way for students to connect with their country's history and values.
Enhances learning about the significance of the US flag and its representation of the nation's identity.
By using United States flag coloring pages during these holidays or as a classroom activity, young kids can actively engage in the celebrations, develop a sense of patriotism, and gain a deeper understanding of the country's history and values.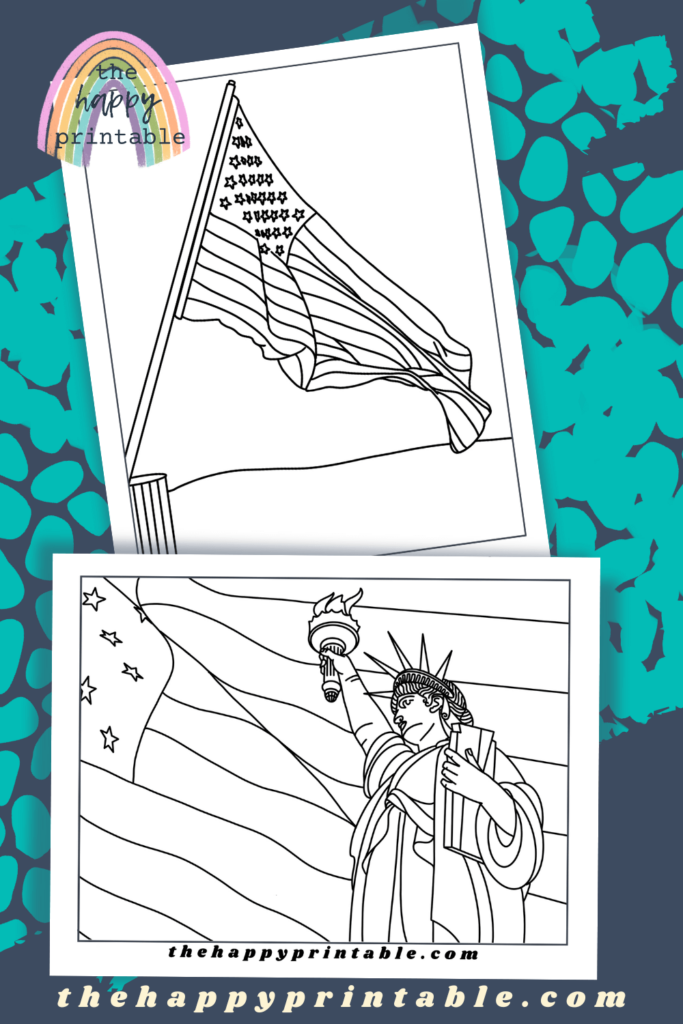 Do you want these flag coloring pages for your kids…
I made these coloring pages just for you & as a Happy Printable subscriber they are FREE for you to use in your home or classroom! Just use the form below to sign up. Then head to your email to confirm and you'll have your free printable flag coloring pages in no time.
As a subscriber you'll receive my weekly digital newsletter as well. It's never spammy and always filled with my best & newest printable creations!
If you're already a Happy Printable subscriber- yay and thank you! Follow the exact same process and form above. No matter how many downloads you get you won't receive multiple emails from me.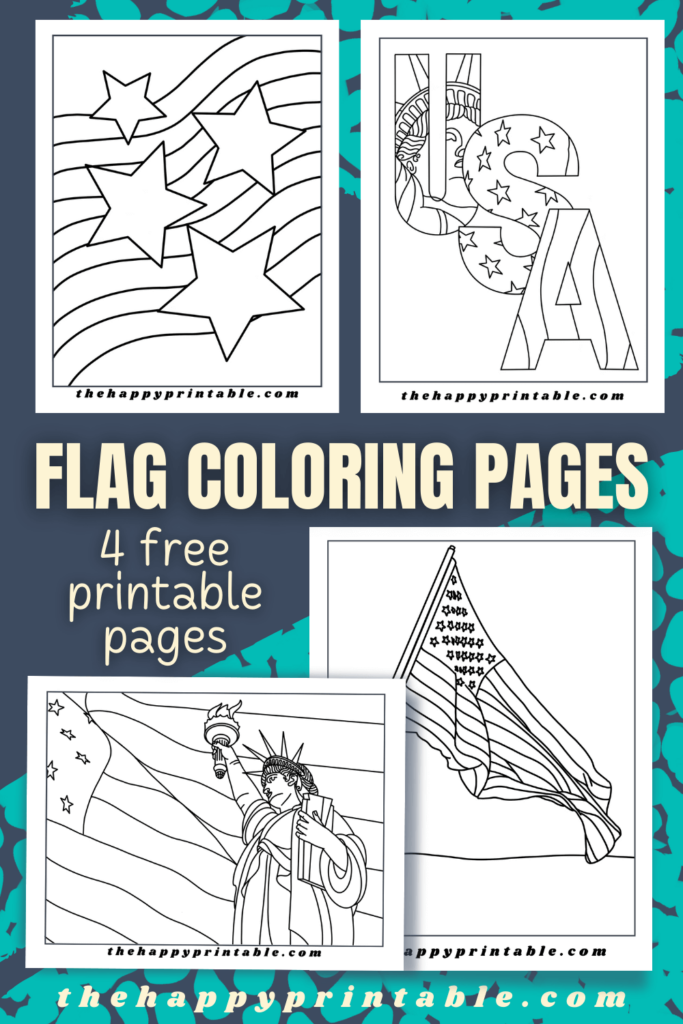 Hit "share" and help me to keep bringing you more quality printable resources for your kids for free!