As an Amazon Associate I may earn from qualifying purchases, at no additional cost to you.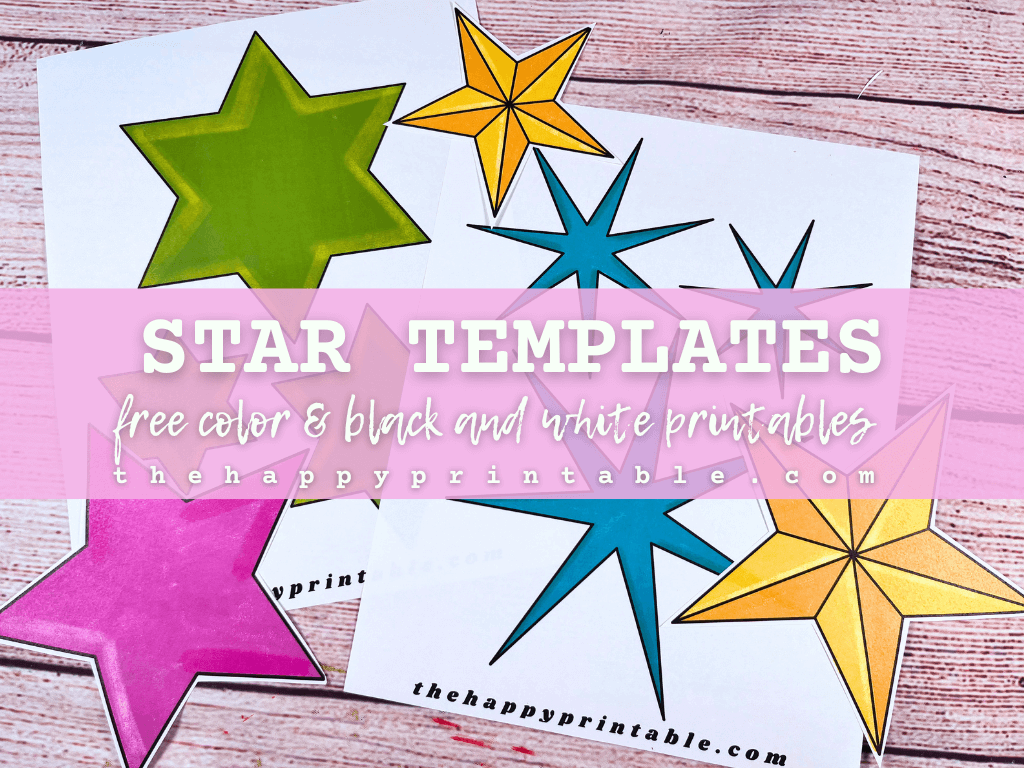 These hand drawn star templates come in various sizes and colors, making them the perfect resource for unleashing imagination and fostering educational exploration.
Hand drawn printable star templates….
These star templates are perfect for various activities, from arts and crafts to educational projects. Each set includes five pages of unique hand-drawn star templates, ensuring an ample supply for a range of activities. Whether you're a teacher planning a lesson or a parent seeking engaging activities for your children, this collection has got you covered.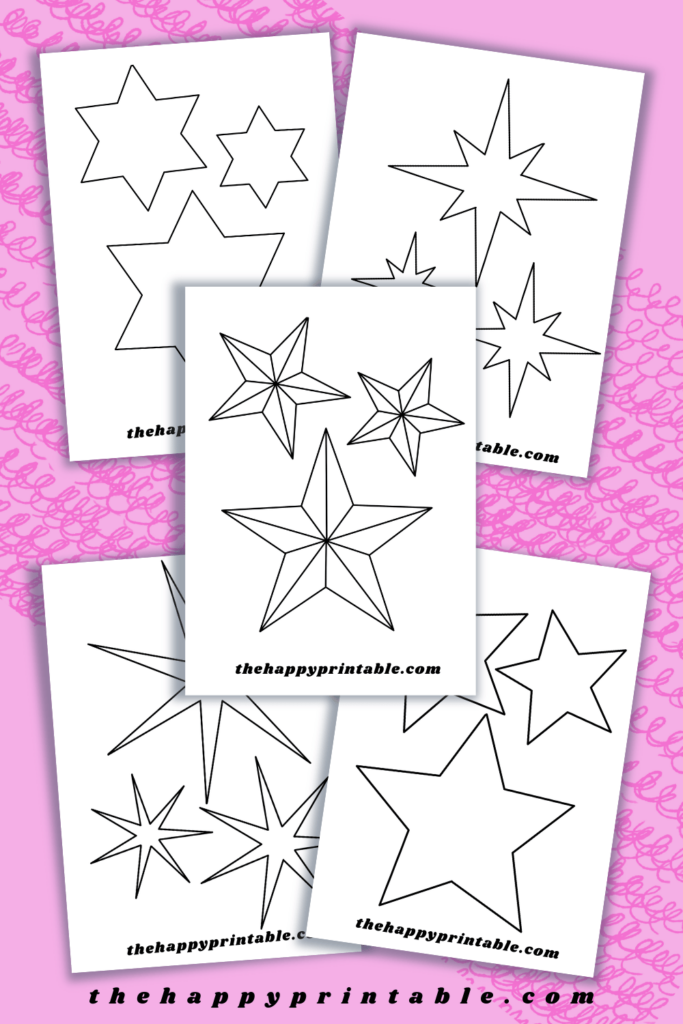 A wide variety of star shapes to print….
To accommodate different needs and project requirements, our star templates come in three different sizes: small, medium, and large. This versatility allows for a wide range of applications, from individual art projects to classroom decorations. Whether your students are creating mobiles or using stars to illustrate a story, these templates provide the perfect starting point for their imaginative endeavors.
Every child is unique and has their own way of expressing creativity. That's why we offer two sets of our star templates: full color and black and white. The full-color set is ready to use, allowing for immediate engagement with vibrant hues and shades. On the other hand, the black and white set allows children to add their personal touch by coloring the stars themselves. This option encourages artistic exploration and personal expression.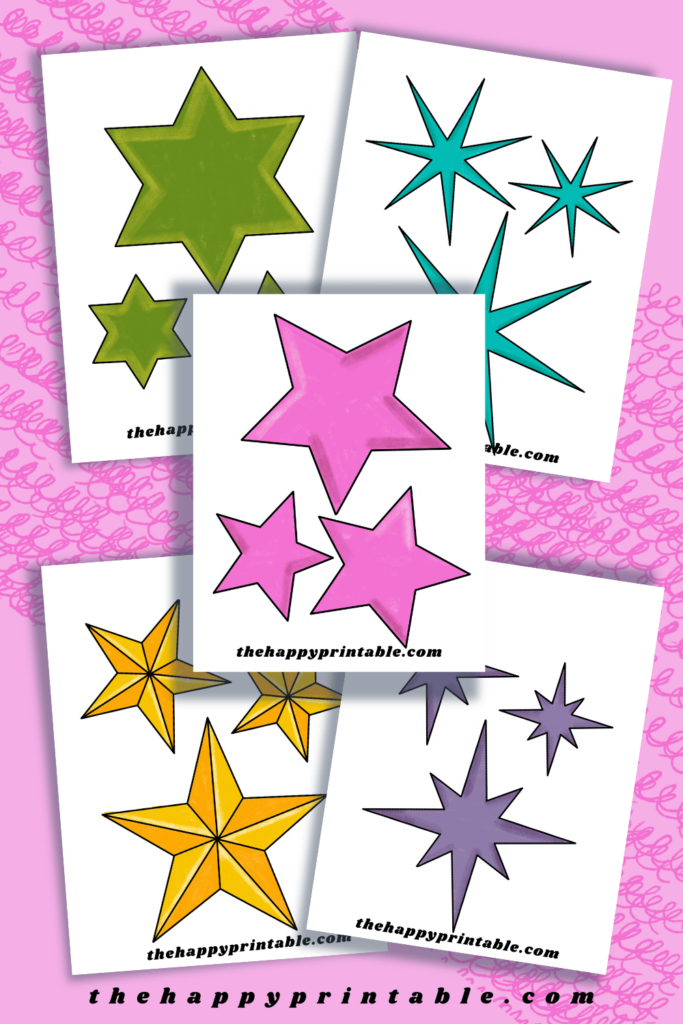 Do you want these printable star templates for free….
If you want these printable star templates for your home or classroom you can download them for free when you're a Happy Printable subscriber. Use the form below to become a subscriber, check your email to confirm, and you'll have your download in seconds.
As a subscriber you'll receive my weekly digital newsletter. It's always full of my best and favorite printable resources for you to enjoy!
If you're already a Happy Printable subscriber you can use the same form/process above. It's always the fastest and easiest way to get your free Happy Printable download!
More solar system printables for you!
---
---
---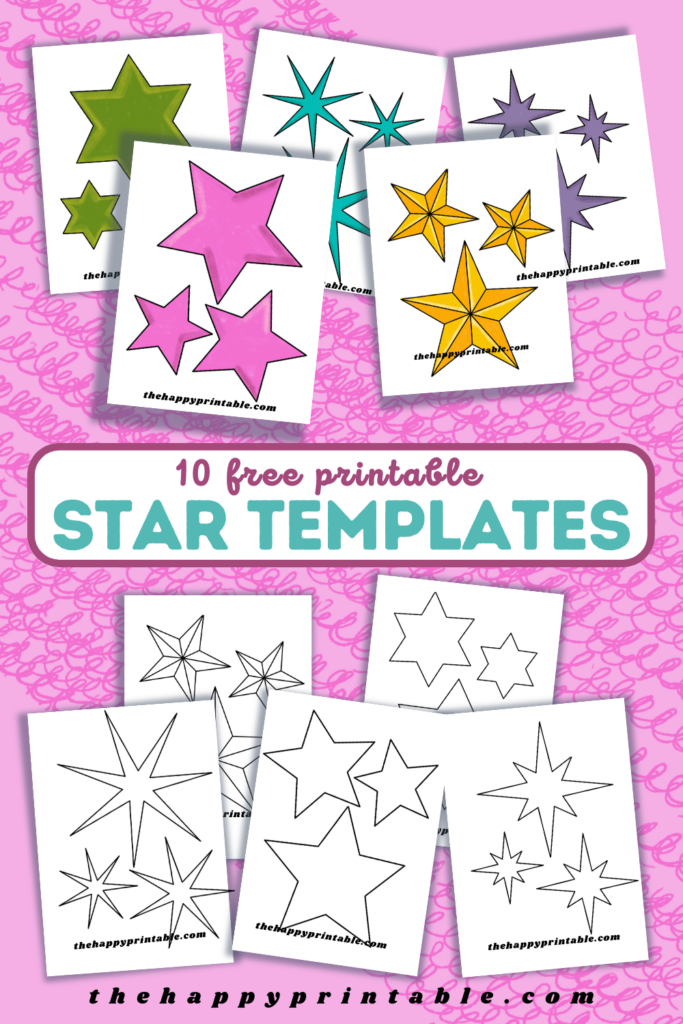 If you love Happy Printable resources hit "SHARE!"
Sharing helps me continue to bring you more and more new creative printable resources!