As an Amazon Associate I may earn from qualifying purchases, at no additional cost to you.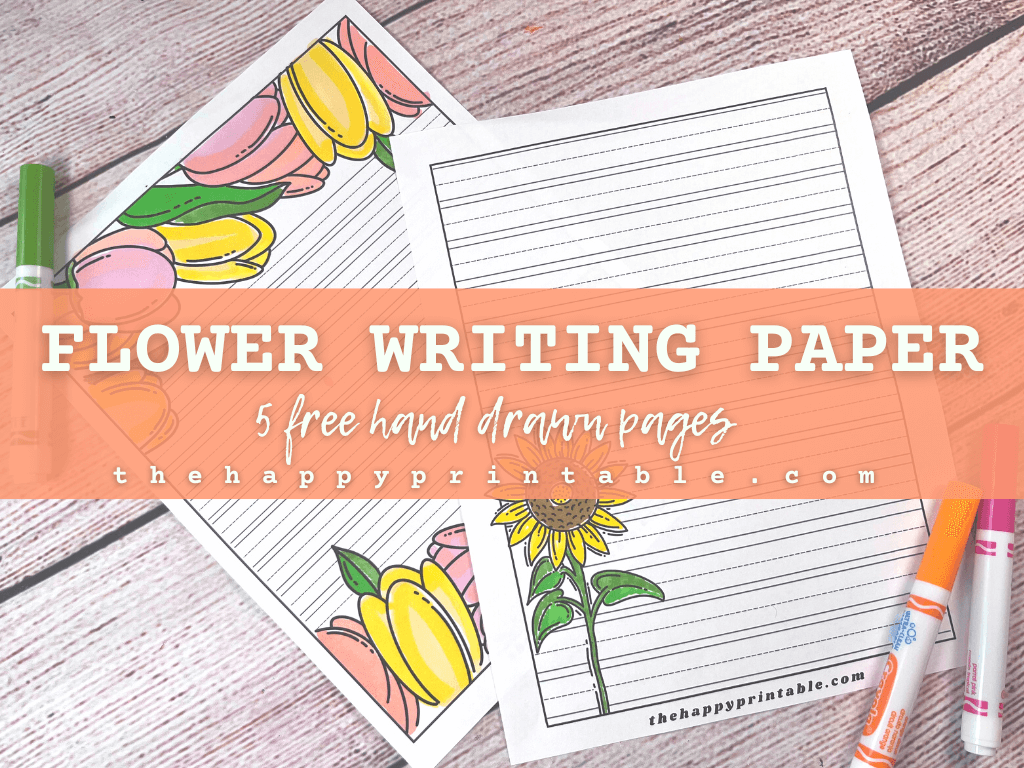 Want to add some floral flair to your classroom or home? Printable flower writing paper is the answer!
Hand drawn flower writing paper for your classroom….
Not only are these printable pages great for writing practice, but they can also inspire creative writing, letter writing, nature journals, bulletin board displays, create writing prompts,
Let's not forget the springtime celebrations – the floral paper makes for great invitations and decorations. So, whether you're a budding writer or just want to add some flowery fun to your space, these five pages of printable flower writing paper are the way to go.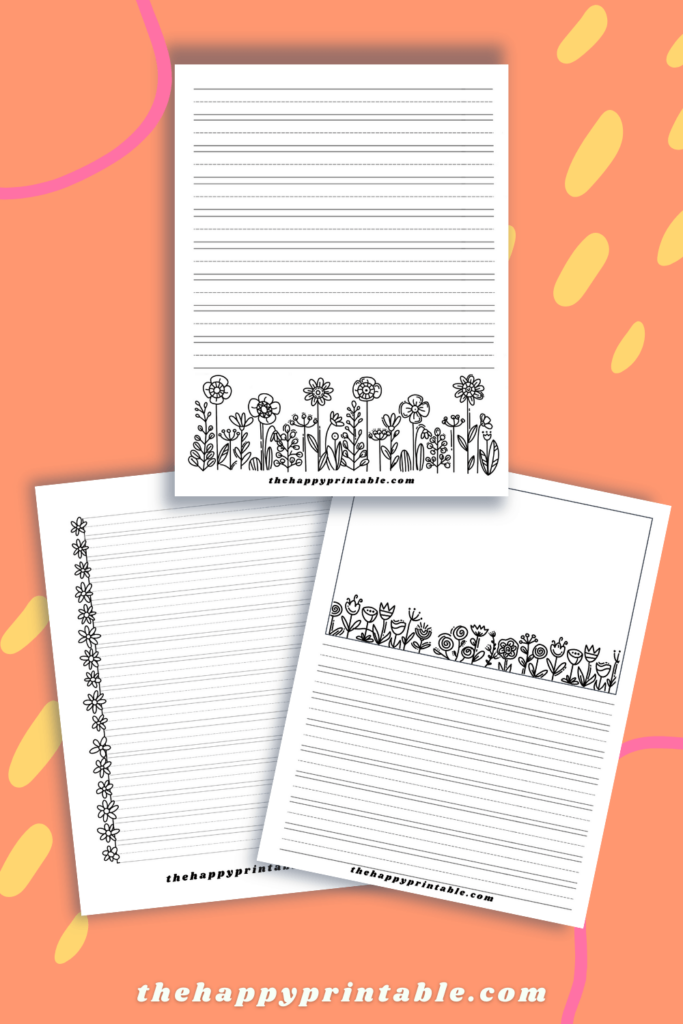 Ideas for using flower themed writing paper in your classroom…
Writing practice: Use the flower-themed paper as a tool for writing practice, including practicing sentence structure, vocabulary words, and spelling.
Letter writing: Encourage students to write letters to friends or family members on the flower-themed paper, practicing letter writing etiquette.
Poetry: Use the paper as a tool for practicing poetry writing. Students can write descriptive poems about flowers, gardens, and other outdoor themes.
Nature journals: Students can use the flower writing paper to create nature journals, documenting their observations and experiences with plants, flowers, and the natural world.
Field trips: Bring the paper along on field trips to botanical gardens, nature trails, and other outdoor areas where students can observe and learn about plants and flowers.
Spring celebrations: Use the paper to create invitations or decorations for spring-themed events, such as Easter or Mother's Day
Do you want to download these printable flower writing papers?
This set of flower paper is free for you to use in your home or classroom when you're a Happy Printable subscriber. It's free and easy to become one.
Just use the form below to sign up. Then head to your email inbox and confirm that, yes, you want to subscribe. As soon as you confirm you'll receive your printable flower paper download immediately. Easy.
As a subscriber you'll also begin receiving my weekly Happy Printable digital newsletter. Every week I'll send you my newest and best free printable resources.
For my current Happy Printable subscribers…
If you've already used a form similar to the one above to grab another printable here at the Happy Printable you can still use the form above to grab this printable flower paper.
No matter how many times downloads you grab here at the Happy Printable you'll never begin receiving multiple sets of emails. It's just a quick and easy way to get your printable downloads!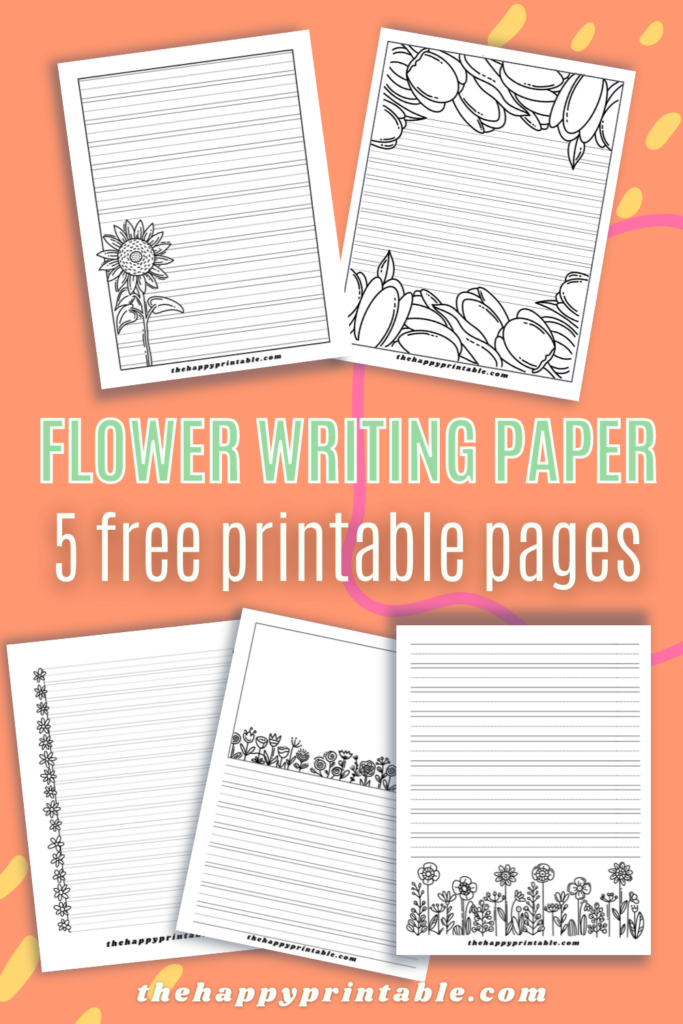 If you loved this free printable flower writing paper share it with someone else that would enjoy it!
Sharing is the best thing you can do to help me bring you even more quality creative resources- for FREE!